Experimental Party Unit
XP Unit
Free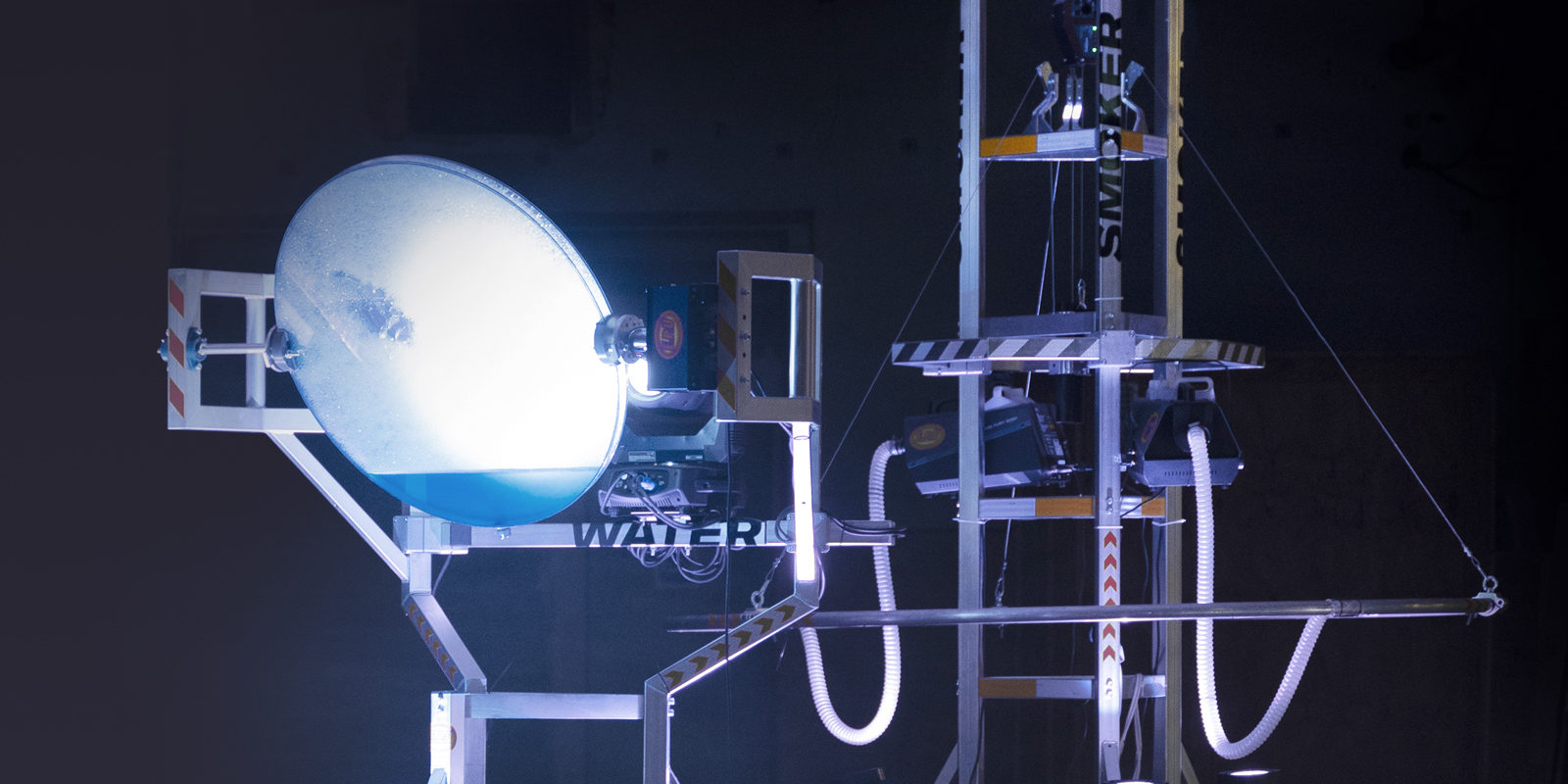 From October 1th to 10th
Week: 1pm to 6pm Week-end: 10am to 6pm
XP Unit creates experiences at the frontier of art, technology and design. Founded by designers Tom Formont and Roman Weil, the studio works in various fields such as stage design, dance, performance, fashion and concerts. Their approach is part of a permanent search for new sensitive installations, where technology gives birth to new emotions.
Experimental Party Unit or E.P.U is a festive space composed of a set of kinetic and luminous machines whose vocation is to create a proximity between human and technology.
In the same place, at the Théâtre du Vieux St-Étienne, you can also see Frontier by Encor Studio. 
---
---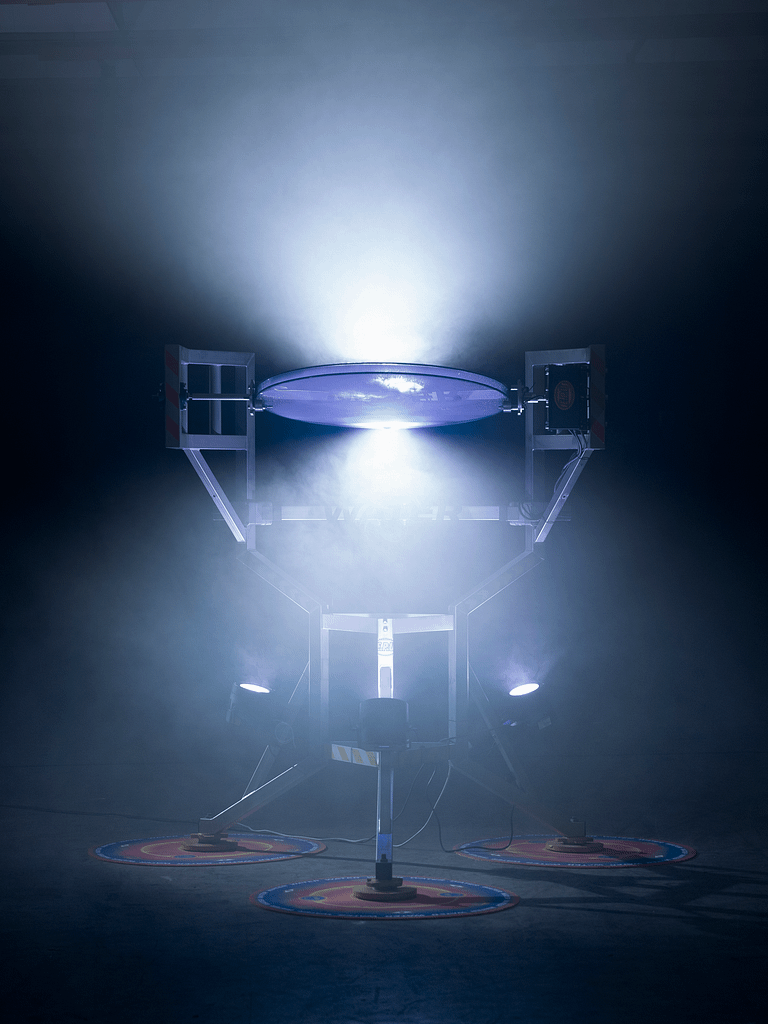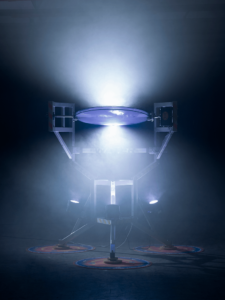 WATER
Water is a machine composed of a transparent Plexiglas circle filled with water. It reproduces in space the effects of "caustics" and aquatic light projections.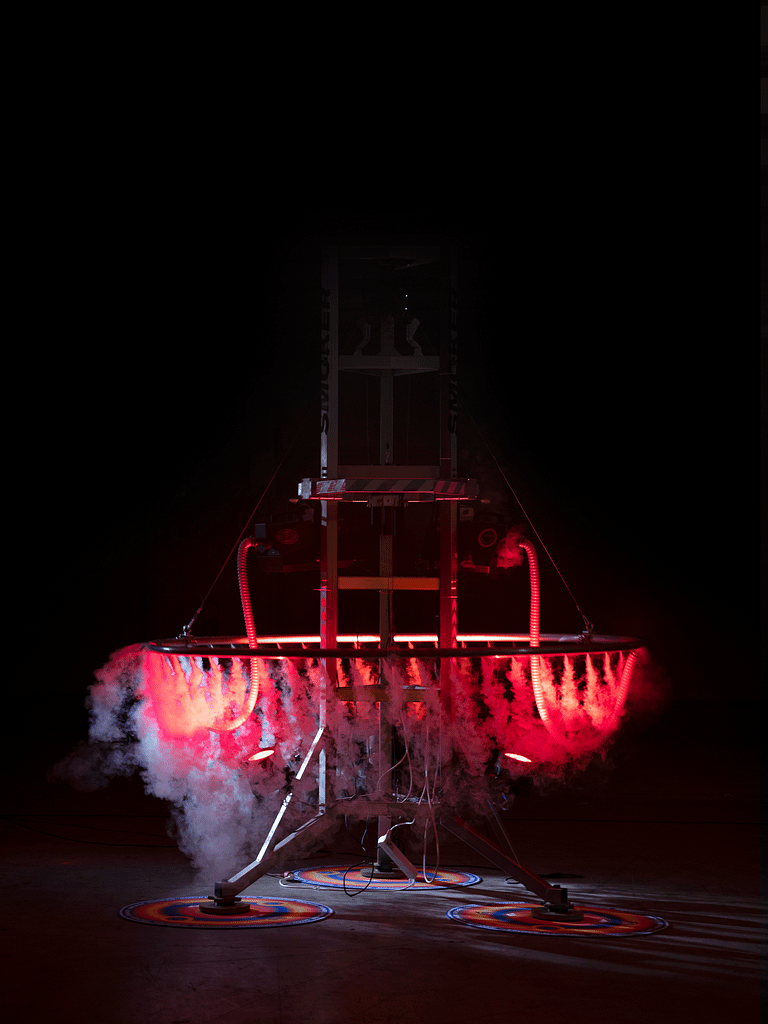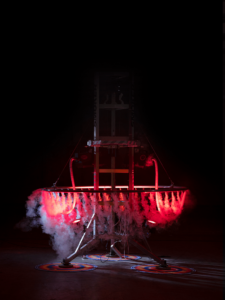 SMOKER
Smoker is a device composed of a motorized aluminum hoop (vertical axis) making a dynamic smoke sculpture.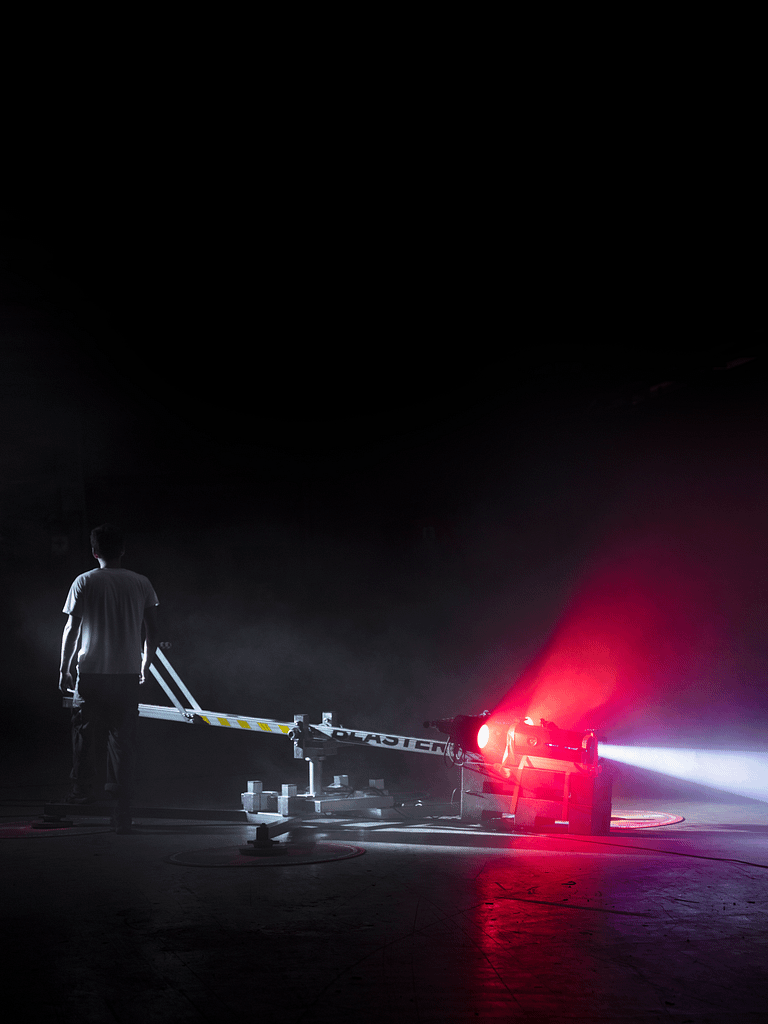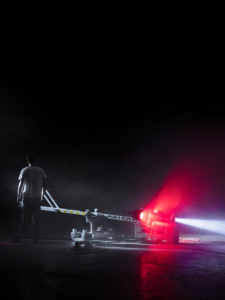 BLASTER
Blaster is an interactive device on the model of the trebuchet game for children. It allows the public to climb on it and direct the lights as they wish.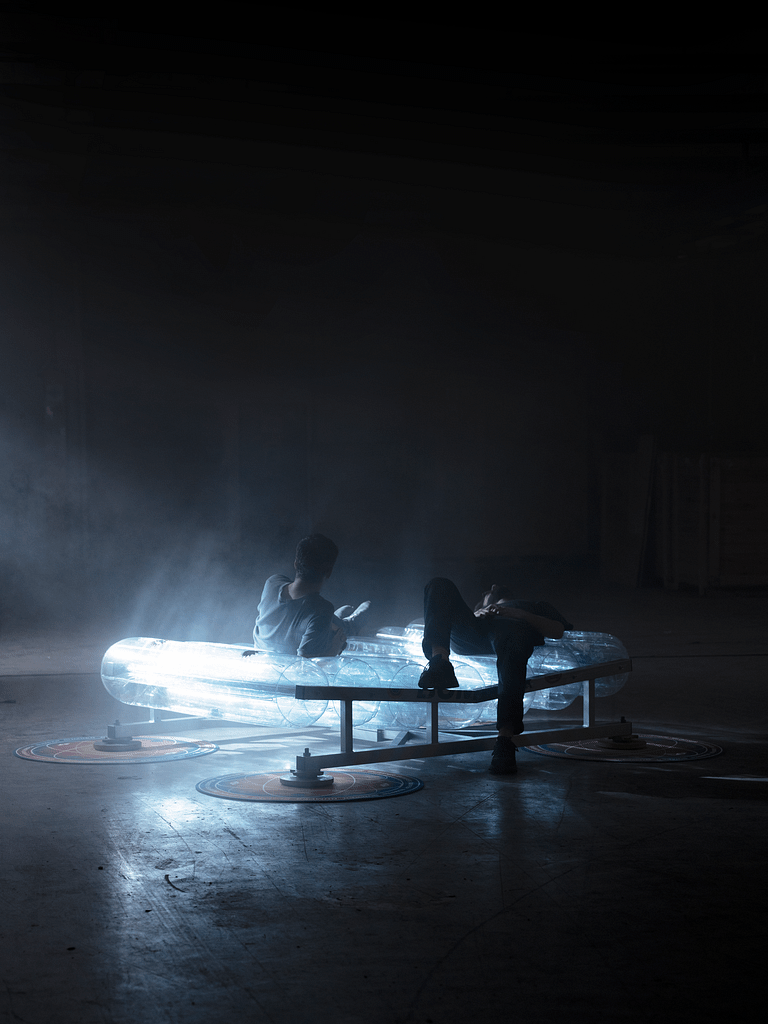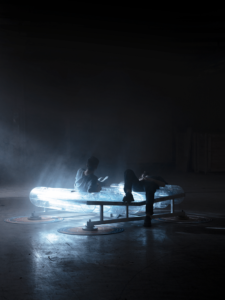 BUMPER
Bumper is a wide seating area for the audience consisting of a steel structure and inflatable cylinders. Creating comfortable listening conditions is an integral part of E.P.U.
For the inauguration of Maintenant Festival 2021, the modules of Experimental Party Unit will react to the liveset by Nome Diva x Elliot Blaise-Lassire
---
Experimental Party Unit is a laureate of Audi talents 2019.
---
ATTENTION : This work is not suitable for people who are photosensitive or prone to epileptic fits.
On Friday the 1st of October, in anticipation of Live for Experimental Party Unit, the exhibition will be closed at 6pm.