Creations in progress ‣ Sacha Gattino, Guillaumit, Benjamin Le Baron & Tristan Ménez
Publish on 24 February 2023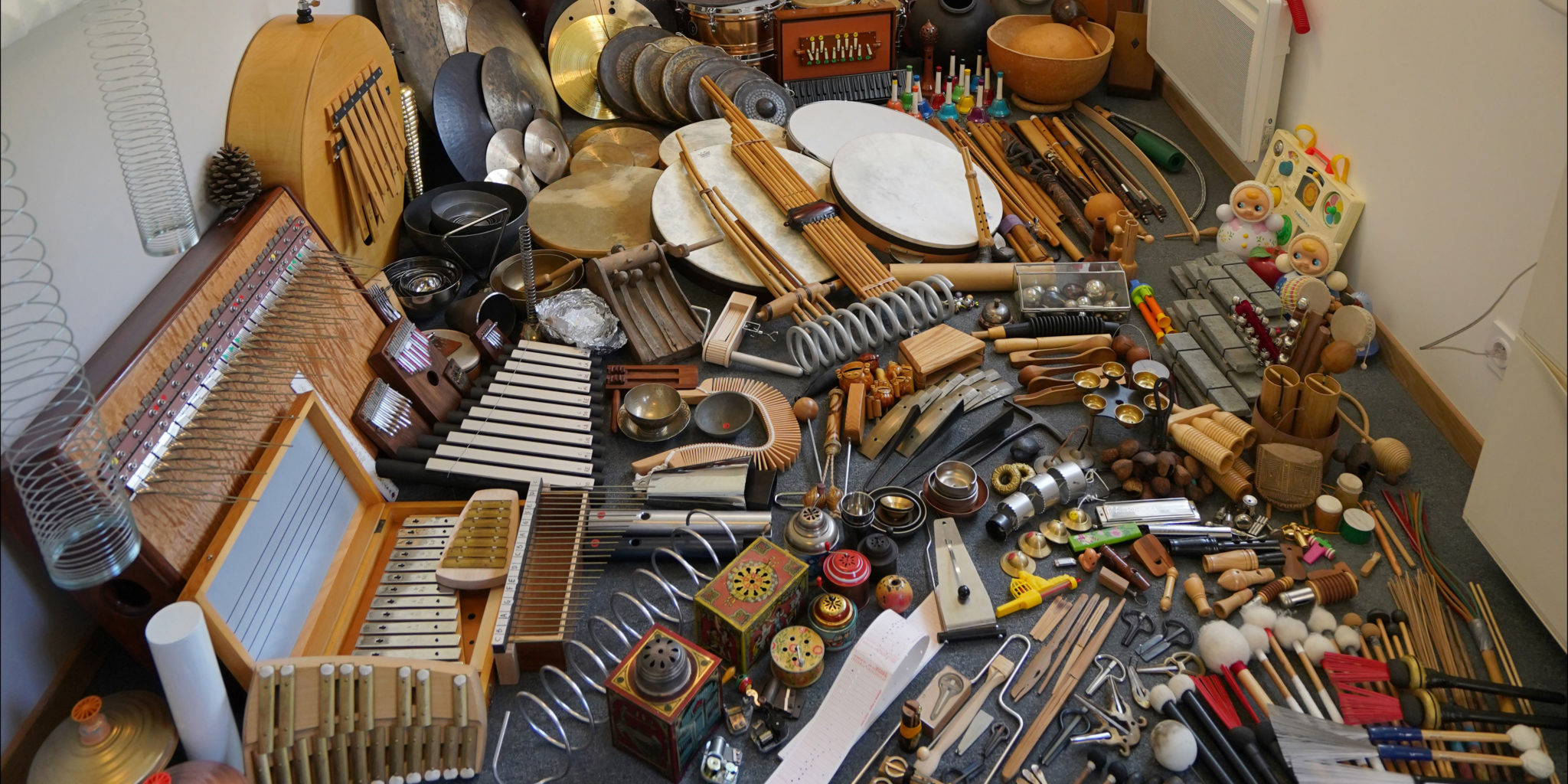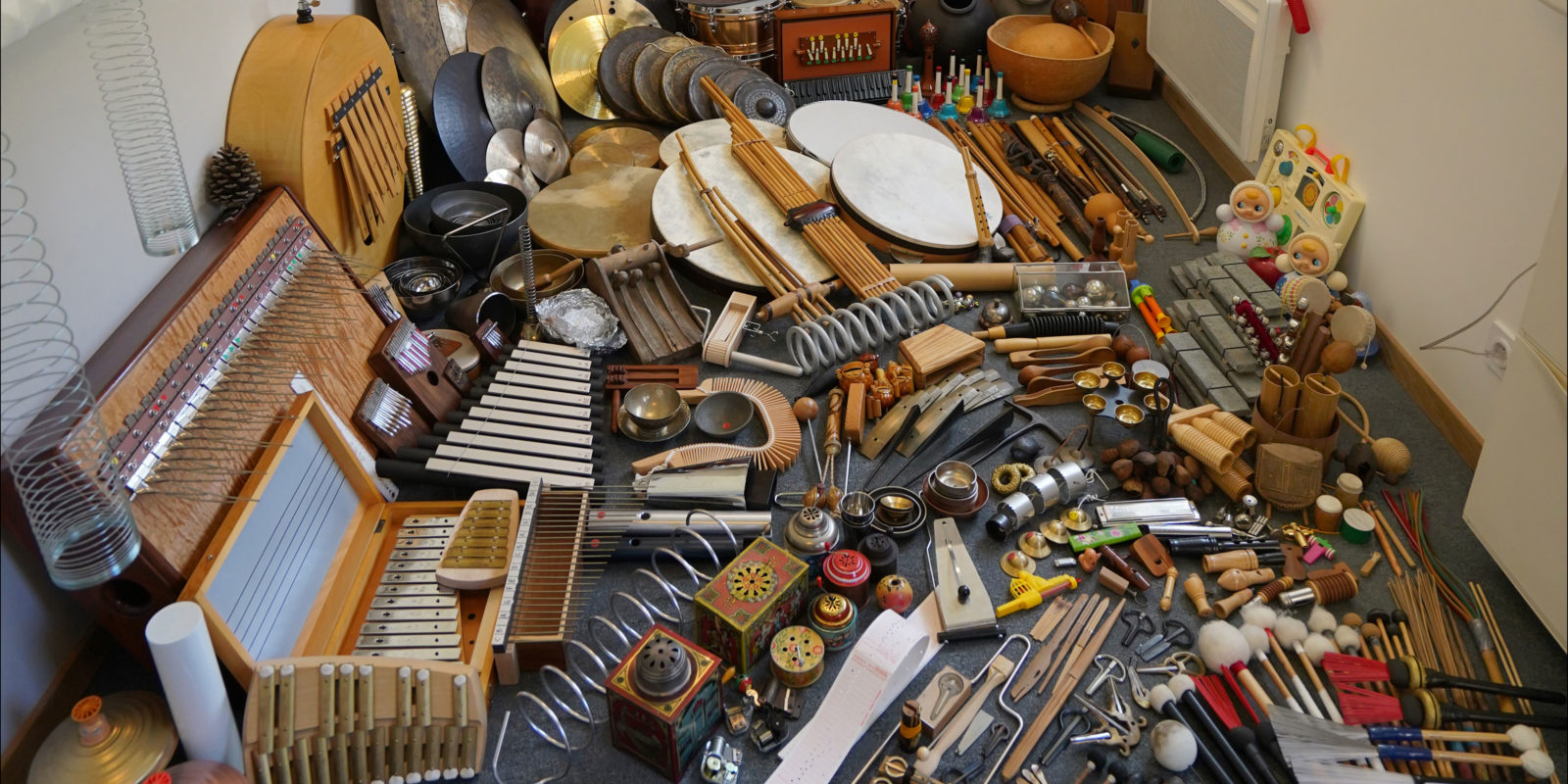 In 2023, Maintenant festival will accompany the creation of three pieces of art:
– An augmented reality exhibition by visual artist Guillaumit mixing opendata, serious game and visual creation
– A sound and visual curiosity cabinet by sound designer and inveterate instrument collector Sacha Gattino called "La Combinatoire à Combines" (nearly 200 instruments in his possession)
– An installation version of the performance "Instabilités" by Tristan Ménez & Benjamin Le Baron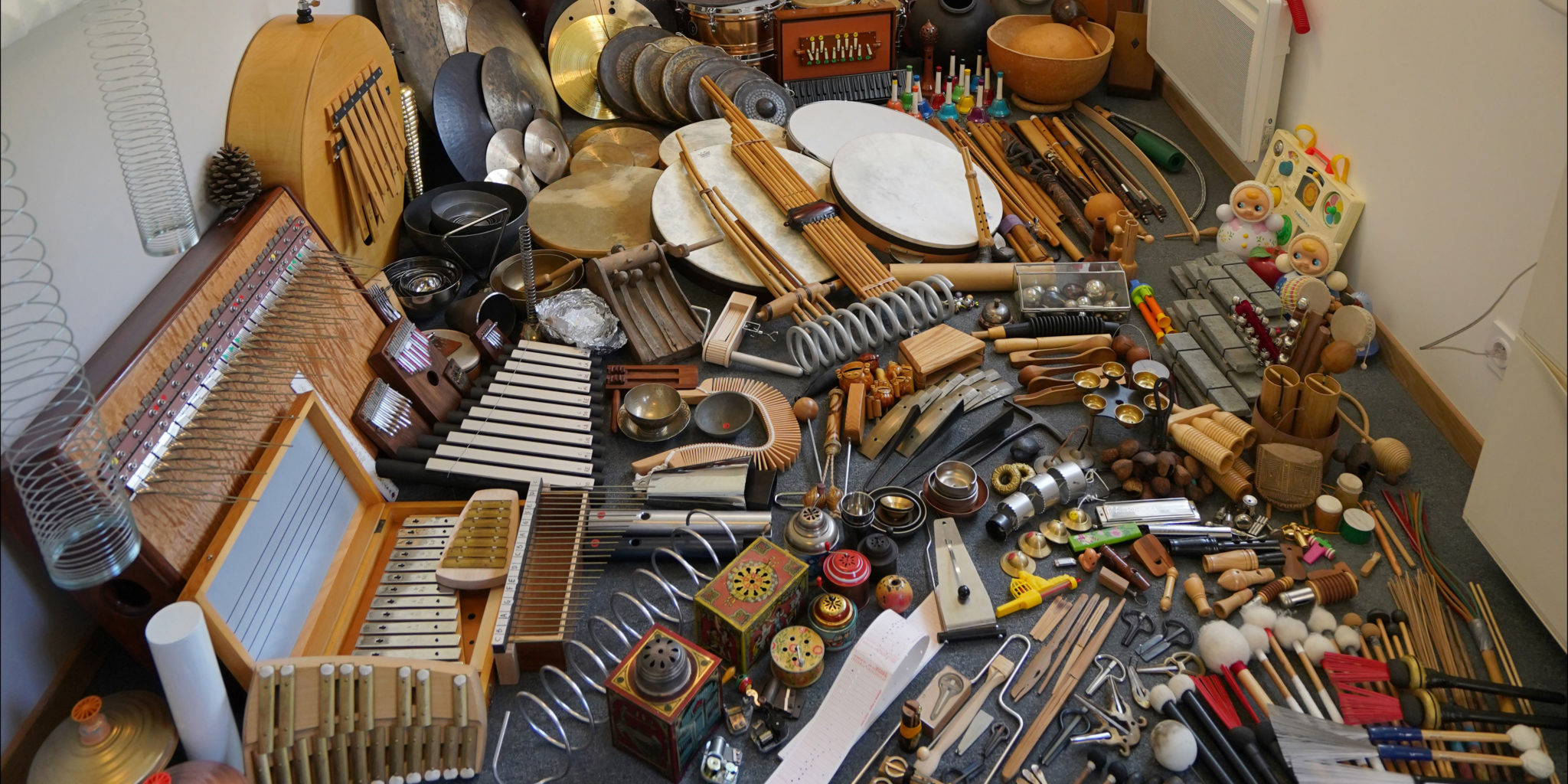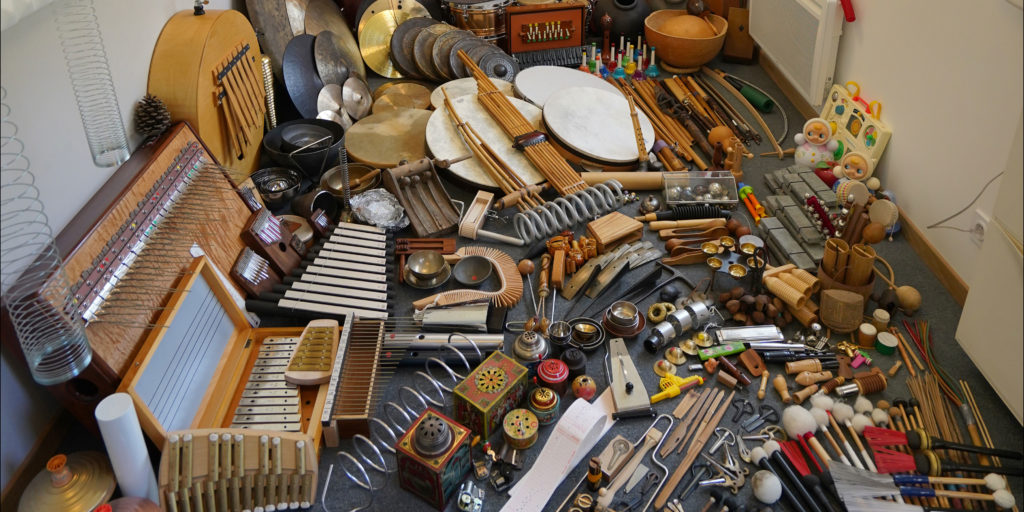 Sacha Gattino, La Combinatoire à Combines
Behind this enigmatic name hides the project of Sacha Gattino, percussionist, sound designer and instrument collector.
Influenced as much by electronic music and concrete music as by ethnomusicological approaches or contemporary orchestration, Sacha Gattino proposes with the Combinatoire à Combines, a cabinet of sound and visual curiosities giving to see and to hear the large collection of instruments-sound objects that he has gathered throughout his projects.
From this very eclectic collection – nearly 200 instruments – that he has patiently sampled, Sacha Gattino programs a bank consisting of more than 400 cells (≈15,000 sounds over several octaves) transposed and reincarnated on a keyboard interface. It is a large "orchestra" but physically reduced.
Using the keyboard-controller and an electro-acoustic device surrounded by 3 instrumental modules, Sacha Gattino revitalizes this sound material on stage by deploying compositions that are permanently confronted with the randomness of a dedicated programming. It is a real time, evolving and multidimensional ensemble started in 2021.
To accompany the scenic transposition of this musical performance, he calls upon Elie Blanchard (alias Yro), to imagine a scenographic and video device giving shape to this sound journey and allowing to materialize the diversity and the richness of this instrumentarium.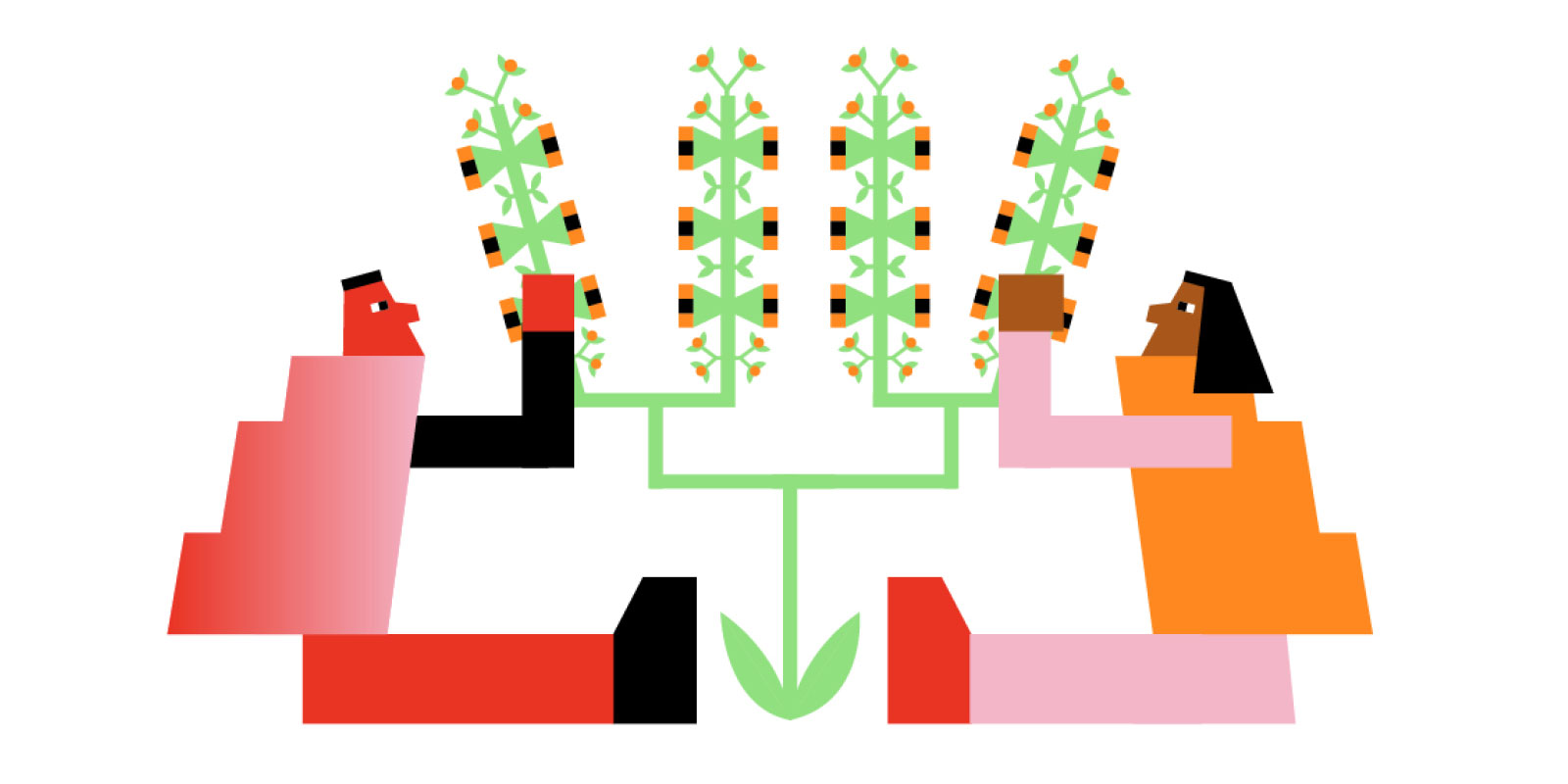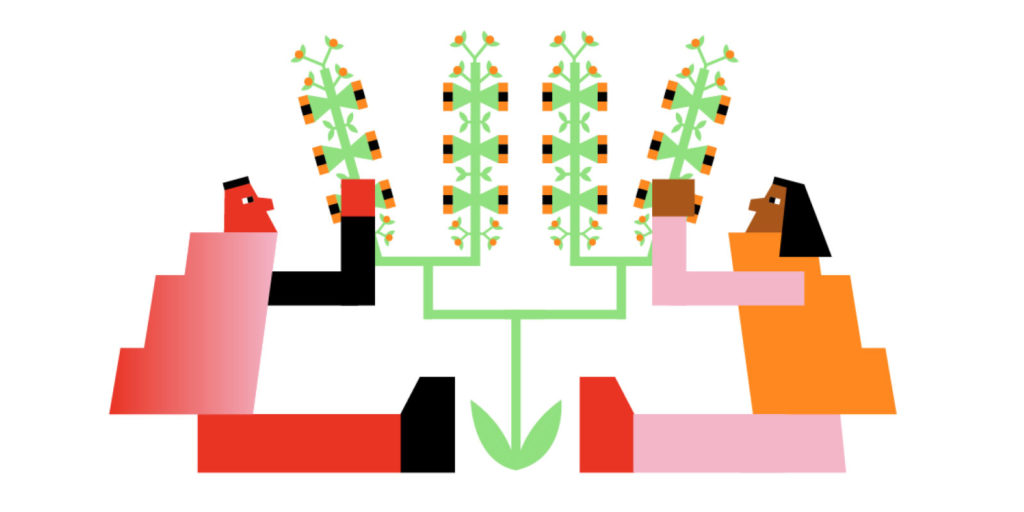 Guillaumit
In his creations with a geometric and colorful universe, Guillaumit decompartmentalizes drawing, 2D and 3D animation and video games, and deals with contemporary subjects with humor and absurdity. For this project based on the theme of air pollution, he imagines, in connection with Electroni[k], an exhibition between graphic arts and augmented reality, for young people and the general public.
The latter will take the form of a graphic and interactive triptych, which can be presented on different supports and different scales, both indoors and outdoors. It will be associated with a dedicated digital application, which will allow to discover and experiment 3 mini-games in augmented reality, associated with the narrative progression of each of the frescoes, as a playful and engaging way to raise awareness of the factors and issues related to air pollution.
This video-game experience in augmented reality is thought as an illustration – especially in view of the current changes – of the need to become aware of the main sources of emissions, as well as of the possible means of individual and collective action to take care of our fragile ecosystem.
Guillaumit is the winner of the first call for projects of EFFEA (European Festivals Fund For Emerging Artists) in partnership with the KiKK Festival in Namur (BE), the LEV Festival in Gijon (ES) and the Festival Maintenant in Rennes (FR)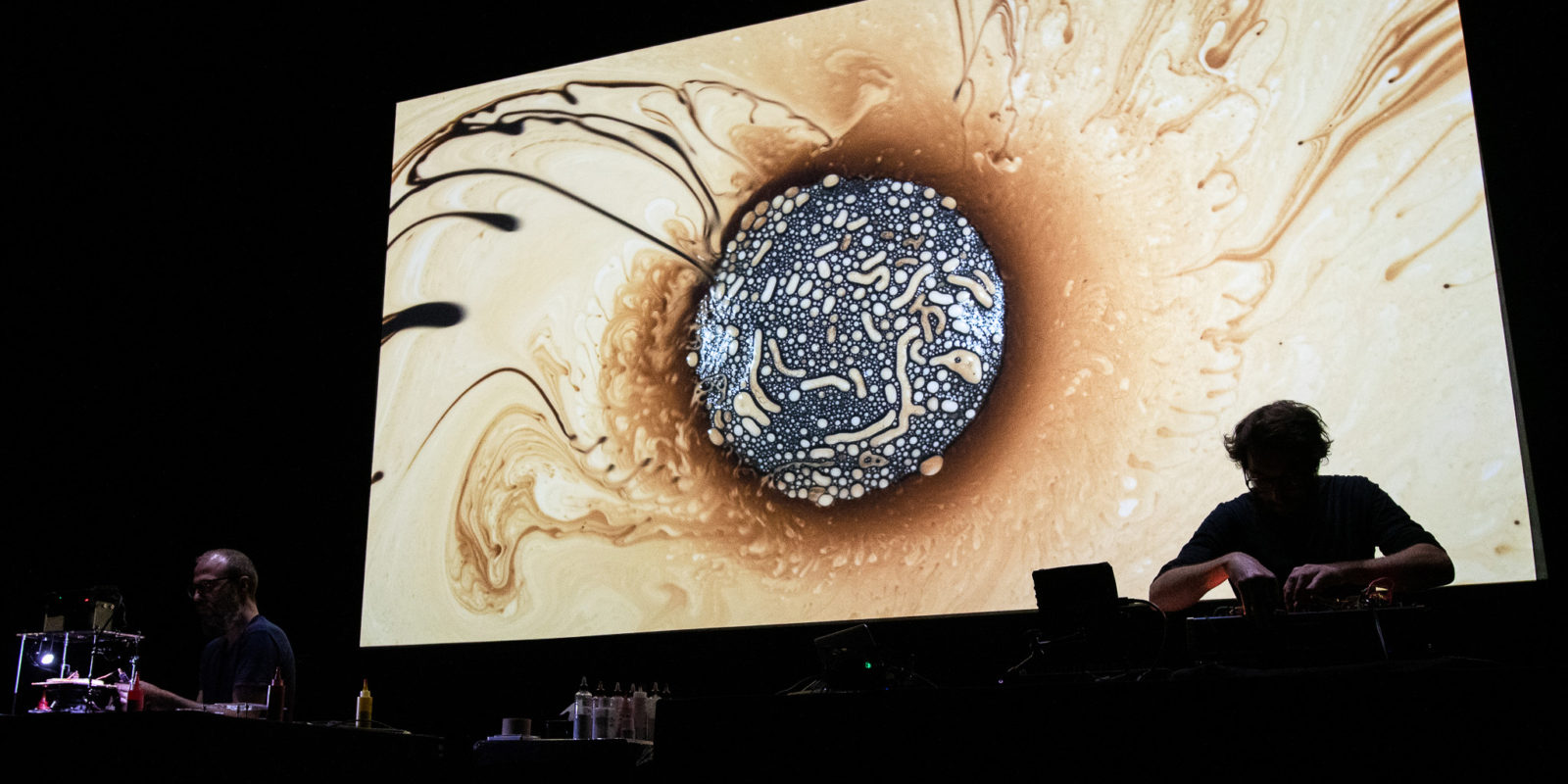 Benjamin Le Baron & Tristan Ménez, Instabilités
Instabilités is an hybrid project, born from the meeting between two artists: the visual artist Tristan Ménez & the musician Benjamin Le Baron. They create a performance, between art, science and digital tools, inspired by the scientific imagination and science fiction.
Using manipulations based on fluid mechanics, the performance offers spectators a composition of kinetic and sound paintings, between abstraction and representation of reality. Illustrating the idea that the infinitely small and the infinitely large can present many similarities, as a poetic and sensitive translation of experiments on the vibrations of moving fluids.
The artists are now working to create an installation around one of the kinetic paintings
This project is accompanied by Electroni[k], in co-production with Antipode Rennes, ASCA Beauvais, Le Château Ephémère and La Carène SMAC Brest, with the support of DRAC Bretagne and CNM – National Center of Music.  It is the winning project from 2021 Némo's call for projects – the International Biennial of Digital Arts of the Île-de-France Region, and the Festival La Science de l'Art.