International premiere ‣ Félicia Atkinson & Violeta Azevedo
Publish on 4 December 2022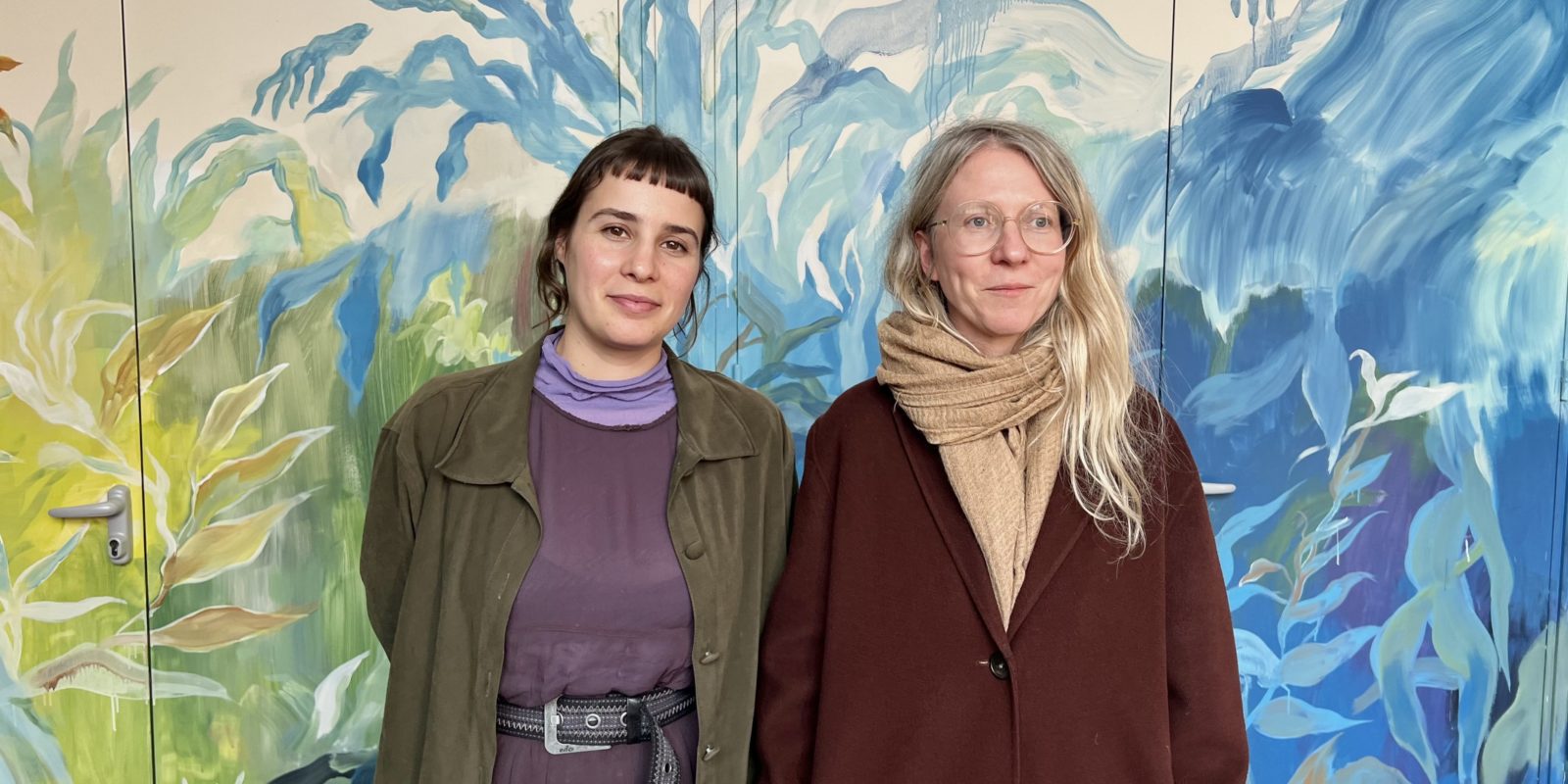 As part of the France-Portugal 2022 Season presented in partnership with the French Institute, the events Maintenant (Rennes) and Semibreve (Braga) have initiated a European cooperation, proposing an original collaboration between two artists, complementary in the field of experimental music and visual arts, in order to create a dialogue between these two territories.
The two festivals have joined forces and commissioned an original creation from Félicia Atkinson (FR) & Violeta Azevedo (PT). Félicia Atkinson is a musician, visual artist and co-founder of Shelter Press. She focuses on questions of loop, distortion, wave, abstraction and colour through installation, painting, sculpture and improvised music. Violeta Azevedo is an experimental musician from Lisbon who builds expansive soundscapes with her flute, voice and a full orchestra of effects pedals.
After a 2-day residency in each territory, these two avant-garde musicians have invited us to a unique concert, a contemporary musical creation of experimental soundscapes, presented in Rennes (in images) and then in Braga (Portugal), in October 2022.
Ahead of their residency in Rennes, Violeta Azevedo offered classical wind instrument players a workshop (in images) to introduce them to electronic music, through exercises in transforming natural sound using the effects pedals provided.
Between their residency and their first concert at the Salle de La Cité for #Maintenant2022, they shared with us the backstage of this creation:
Interview video
▶ In a few figures:
1 European cooperation on 2 territories
2 days of residencies, 1 concert and 1 workshop in each country
In partnership with the French Institute, as part of the France-Portugal 2022 Season.