Workshop: Masque VS Masque
LISAA's students (Master's Degree in Digital Art Direction 2019-2020)
LISAA's students only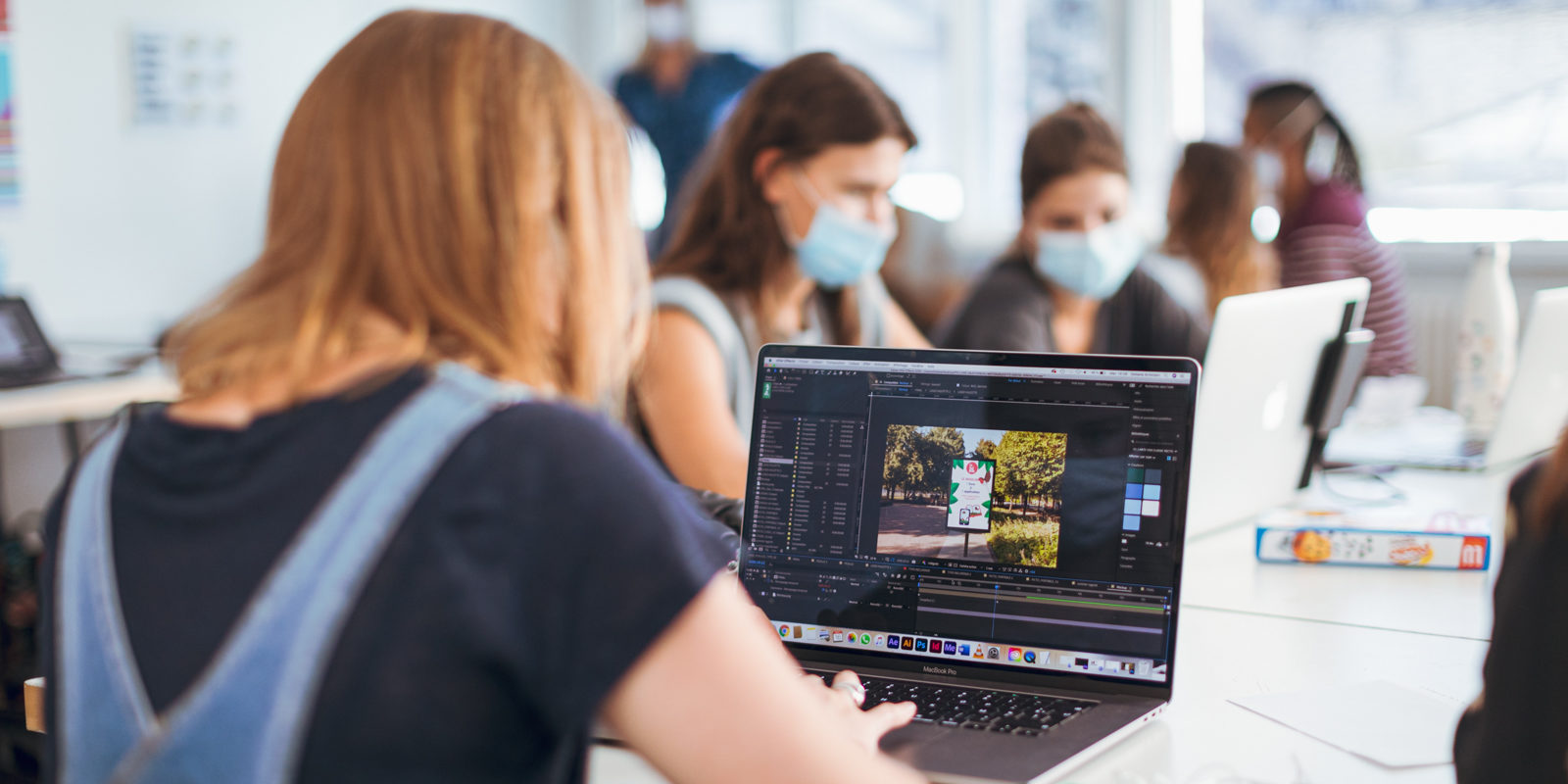 Speakers: François Camard & Solenn Thomas (LISAA) and Gaétan Naël (Electroni[k] / Maintenant Festival)
Over the past few months and with Covid-19 traffic, we have seen the mask make a massive burst into our lives, especially in public spaces. In this very particular context, Electroni[k] and LISAA are joining forces to offer students of the digital AD master's degree a workshop exploring the notions of the mask, its functions, its forms and its design, today and tomorrow. Object of identification, anonymity or protection, the mask changes image and function according to the historical moment, the place or the context.
Health safety mask VERSUS protestor mask VERSUS mask of disobedience VERSUS mask of religious obedience VERSUS facial recognition VERSUS masks of practical use VERSUS mask as ornamental and symbolic adornment VERSUS war mask…
With the help of their artistic, graphic and digital skills, the students are led to imagine a free device (an installation, a product, an application…), intended to question contemporary Western society in its contradictions of obligation to wear them (sanitary mask) or not to wear them (mask of civic disobedience / demonstrations), and to question the spectator-observers on the place, the role, the aesthetics of the mask in its different dimensions of use.
Man is least himself when he talks in his own person. Give him a mask, and he will tell you the truth. Oscar Wilde.
---
Workshop in pictures