Maintenant 2022 ‣ The program is online
Publish on 7 September 2022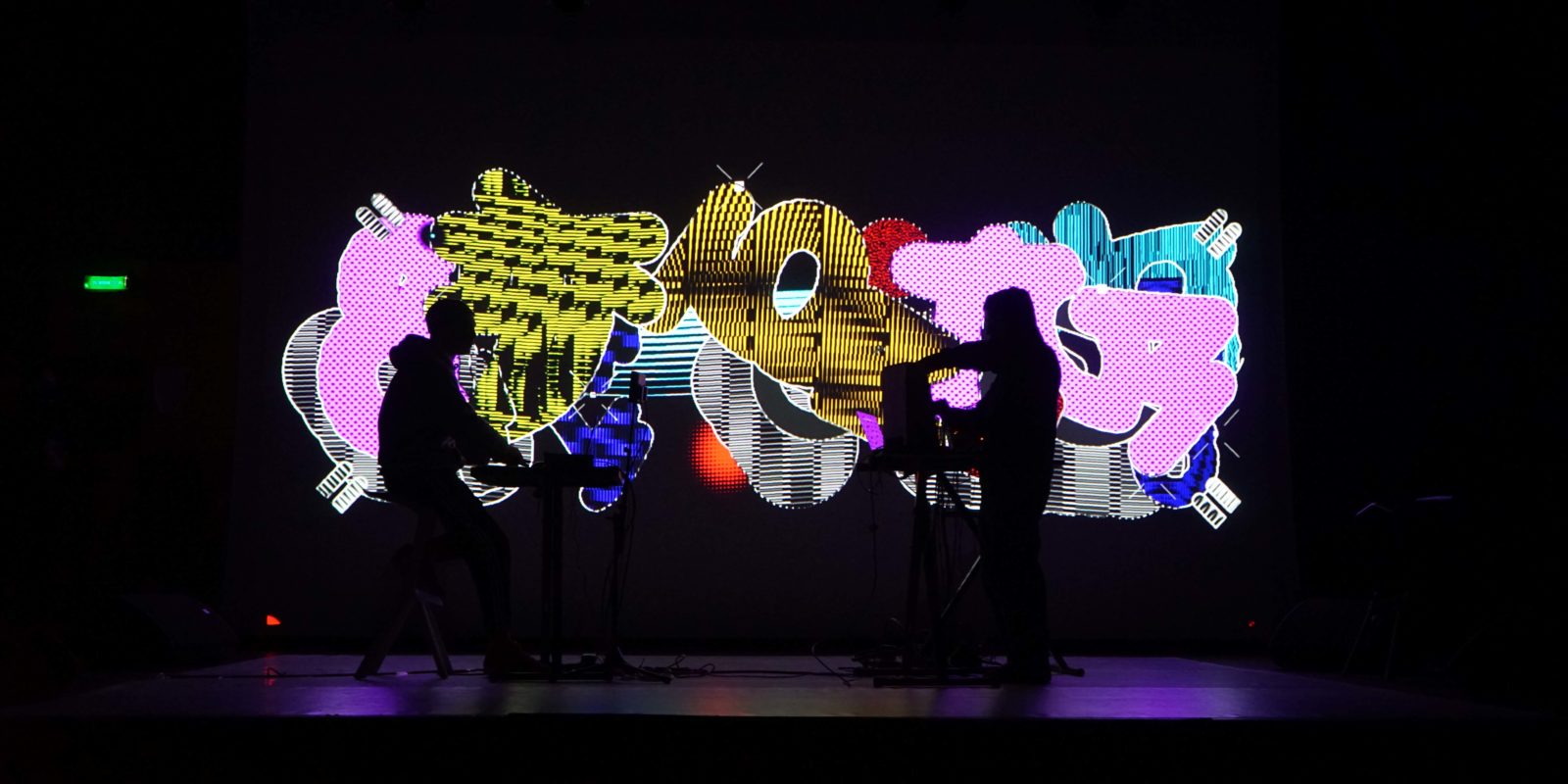 22nd edition. Arts, music and new technologies.
Maintenant is a playground, a festival of experiences to be had with the family, with friends or alone. 4 days to find the formats and events that make it so rich and unique: digital installations, arts & sciences projects, electronic night, family afternoons, performances in public spaces, sound experiments…
Maintenant is a parenthesis, a step aside to give voice to artistic practices and multiple thoughts on the issues that are shaking our society. A multidisciplinary programme focused on creation, hybrid forms and contemporary writing in the company of artists who explore close, desirable and poetic futures.
On Wednesday 7 September, the team revealed the (hidden) treasures of this 22nd edition – live from the TVR set :
Discover the program, the venues and the invited artists and speakers: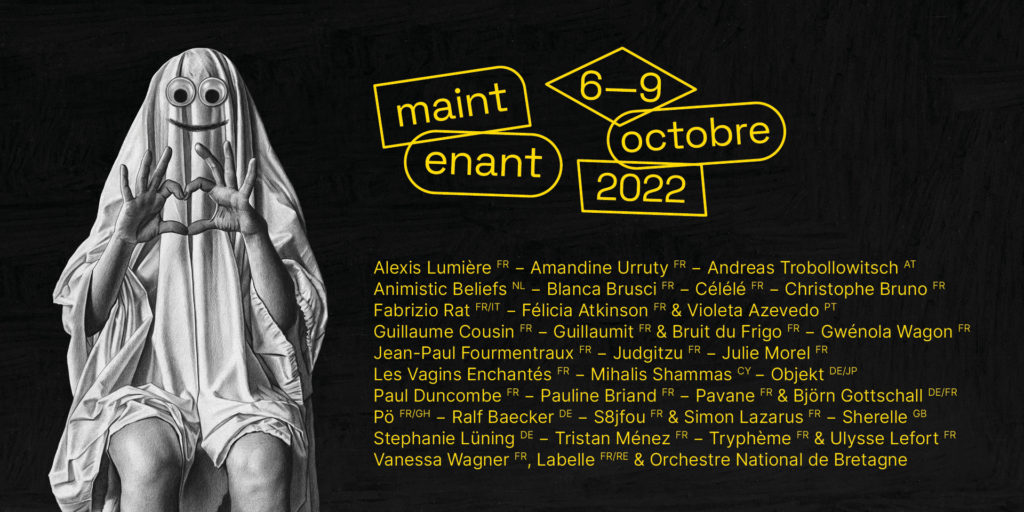 Picture : Op·Echo live A/V © Budovitch