Ensemble O1O
Marina Herlopes
#Interviews #Folk #Electronica #Classique #Flamenco
Cuando coño se dice ole
"The nature of our current time, amplified by social media and pop culture, has generated a concept of the artist as a winner or idol. In order to legitimize themselves, musicians are exhorted to follow 'celebrity canons': having a flashy image or making flashy music, being charismatic, being successful. The creative process is often seen as esoteric and associated with cryptic and vague concepts such as 'inspiration', 'talent', 'expression' or 'freedom', so it seems music is created magically, in a spontaneous way. 
As a reaction to this phenomenon, the interview excerpts in this podcast come to remind us that the music profession still consists for a lot of us on a profound devotion. The stress is not on the subject but on the sonic object they generate through constant dedication, a nerd and perseverant investigation, many times in loneliness, where frustration, failure and alienation take place. The compositor or interpreter is not anything but a mere channel of expression of something much bigger than their own persona. 
Parallelly, the tracks chosen for this podcast also resonate with this idea. This music arouses admiration and interest precisely because it doesn't look like a desperate claim for attention but a beautiful consequence of this commitment with something pure that comes from a superior order. The popularity or circumstance in which the artist lives is something absurd in comparison to what is laying in the realm they can enter when they make music."
Marina Herlop
Conservatory trained composer, vocalist and pianist Marina Herlop began her career by giving a contemporary flair to compositions from Debussy and Chopin, tipping her hat to the canons of the romantic era.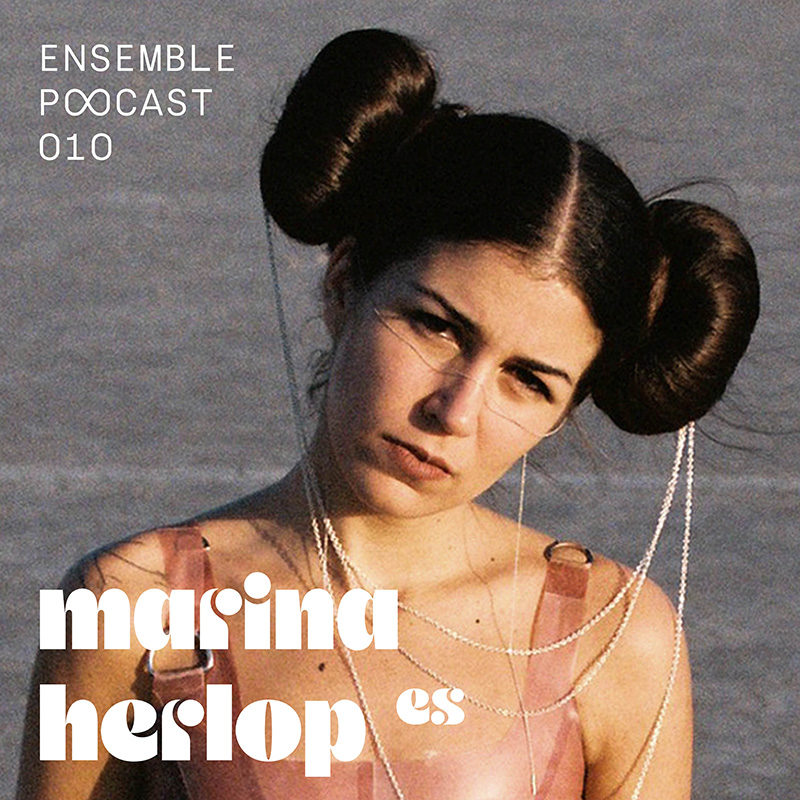 Tracklist
0:00
Księżyc - Verlaine pt. I
2:03
Excerpt of Aisha Devi's lecture at RBMA
2:16
Daniel Lanois - Oaxaca
5:05
Ghédalia Tazartès - Un Amour Si grand Qui'l Nie Son Objet
7:44
Excerpt of interview to Bjork: her view on religion and signing autographs 1996
8:16
Bambi Original Soundtrack (Ed Plumb, Larry Morey, Frank Churchill) - La Fin De L'Hiber
8:56
Excerpt of Jlin's lecture at RBMA
9:46
Bogdan Raczynski - 329 15h
9:49
Excerpt of an interview to Amy Winehouse after a gig
11:22
Excerpt of Aisha Devi's lecture at RBMA
11:27
Lole y Manuel - Nuevo día
16:07
Excerpt of Paco de Lucía's documentary 'Francisco Sánchez'
16:24
Roberto Musci - Lullabies… Mother Sings… Father Plays…
19:37
Traditional Songs & Music from of Italy (compilation by Alan Lomax) - Alla Campagnola (Love Song of Ferroletto)
21:17
Yma Sumac Duet With a Flute
23:27
Excerpt of an Interview to Maria Callas
25:00
Jun Miyake - White Rose
30:02
Olivia Colman about fame on The Graham Norton Show
30:26
Juanito Valderrama - Quisiera Cariño Mío
33:16
Excerpt of an interview to Mica Levi
33:36
CocoRosie - Smokey Taboo
38:17
Barbara Strozzi - Lagrime Mie
38:21
Excerpt of an interview to Paco de Lucia
39:28
Excerpt of an interview to Paco de Lucia
40:52
Bulgarian Voices Angelite - Midnight Tale
44:11
Folk Music From Italy - Aria Nova
46:42
Excerpt of an interview to Astor Piazzolla
46:50
Manuel de Falla - Siete canciones populares españolas, III. Asturiana (interpreted by Teresa Berganza)
48:46
Takashi Yoshimatsu - And Birds Are Still, op. 72
53:03
Excerpt of Isao Tomita's lecture at RBMA
56:05
Excerpt of an interview to pianist Mitsuko Uchida
56'12
Naomi Akimoto - Tennessee Waltz