Ensemble O13
Noémi Büchich
#Electronica #Electroacoustic #Experimental #Ambient #Modern classical
The real in a raw state
"Art, directly or indirectly, is the expression of a conscious or unconscious metaphysical concern, and this is what makes it both valuable and depreciable, indispensable and superfluous. Its content is in this sense unclassifiable – whereas in today's world everything is classified, evaluated and rated. We live in paradoxical societies, of anxiety, of occult forces and at the same time of ingenuity and aesthetic brilliance. In parallel with societal movements that refuse or question classical models, such as those of gender, patriarchy and social categories, art today is retreating from normative ideas and feeding on a new rational and moral freshness.
The subtle influence of these societal transformations engages contemporary musical research towards a dissolution of fixed models, while at the same time drawing inspiration from them. The beauty and strength of new ideas is to use the richness of possibilities and at the same time to escape from them. By amplifying reality through non-utilitarian works and activity, music makes us not understand it, but touch it. It is the profound expression of the mystery that defines our human condition and not a commodity to be bought and sold in the sense of the world of evaluation and classification. The pieces and interview excerpts chosen for this podcast reflect this paradoxical world that is both disturbing and exhilarating. They echo the density of the world with its violence, its decay, its fragility, but also its power, its ingenuity and its beauty. The overcoming of genres as well as the reappropriation of heterogeneous elements from classical music, jazz, film music, folk music, recall the complex thickness of the world through musical reminiscences belonging to the collective memory that awaken strange connections. A musical universe that touches the real in its raw state."
Noémi Büchi
Composer from Zürich, Noémi Büchi is looking for musical structures capable of creating an emotional and intellectual euphoria. The creation of her own sounds is the basis of her work. She collects and creates her own sound register, which is then fed into modular synthesizers or computer programs, allowing her to explore new possibilities of sound transformation.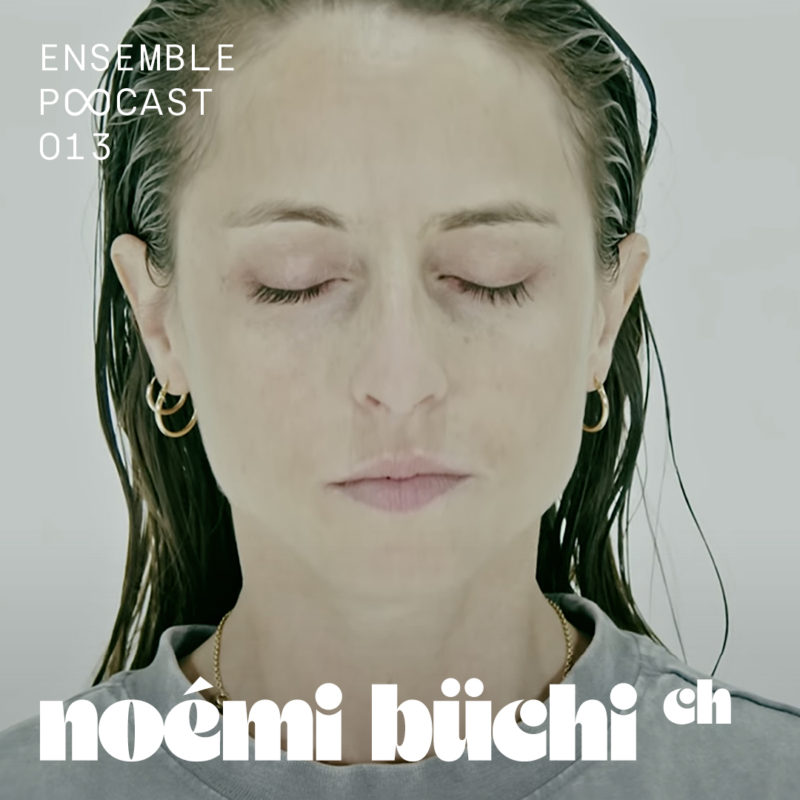 Tracklist
00:00
Noémi Büchi - Improvisation I with Interview Extracts from "The Moderns"
01:00
Luciano Berio - Altre Voce (Extracts)
01:12
Ben Salisbury, Geoff Barrow - Stealing The Code
02:53
Kara-Lis Coverdale - X 4EWI
04:58
Luc Ferrari - Photophonie (Extract)
08:04
Tomat - Una Tempesta È Una Tempesta È Una Tempesta È Una Tempesta
12:34
Manuel de Falla - Danza Ritual del Fuego (Extract)
13:06
Ennio Morricone - Ti prego amami
15:12
Feldermelder - Indefinable Basement
16:49
Noémi Büchi - Paroxysm (Extract)
19:36
Feldermelder - H & E (Extract)
22:32
Maurice Ravel - Une Barque sur l'Océan (Extract)
23:44
Klara Levis - Ingrid Live at Fylkingen (Extract)
26:18
Furtherset - To Live Tenderly Anew
32:36
Infinite Body - Drive Dreams Away
39:08
Timothy Duval - Old Kent Road
43:00
Thomas Newman - Choking The Bishop
44:26
John Chantler - I Feel Summer About It
45:13
Noémi Büchi - REC 0005 [2021-08-09 172443]
45:56
Gustav Mahler - Symphonie Nr. 5, IV. Adagietto (Extract)
46:30
Éliane Radigue - Interview Recording
47:45
Éliane Radigue - L'île Ré-Sonante (Extract)
55:25
Noémi Büchi - Improvisation