Maintenant 2022 ‣ The visual identity
Publish on 30 June 2022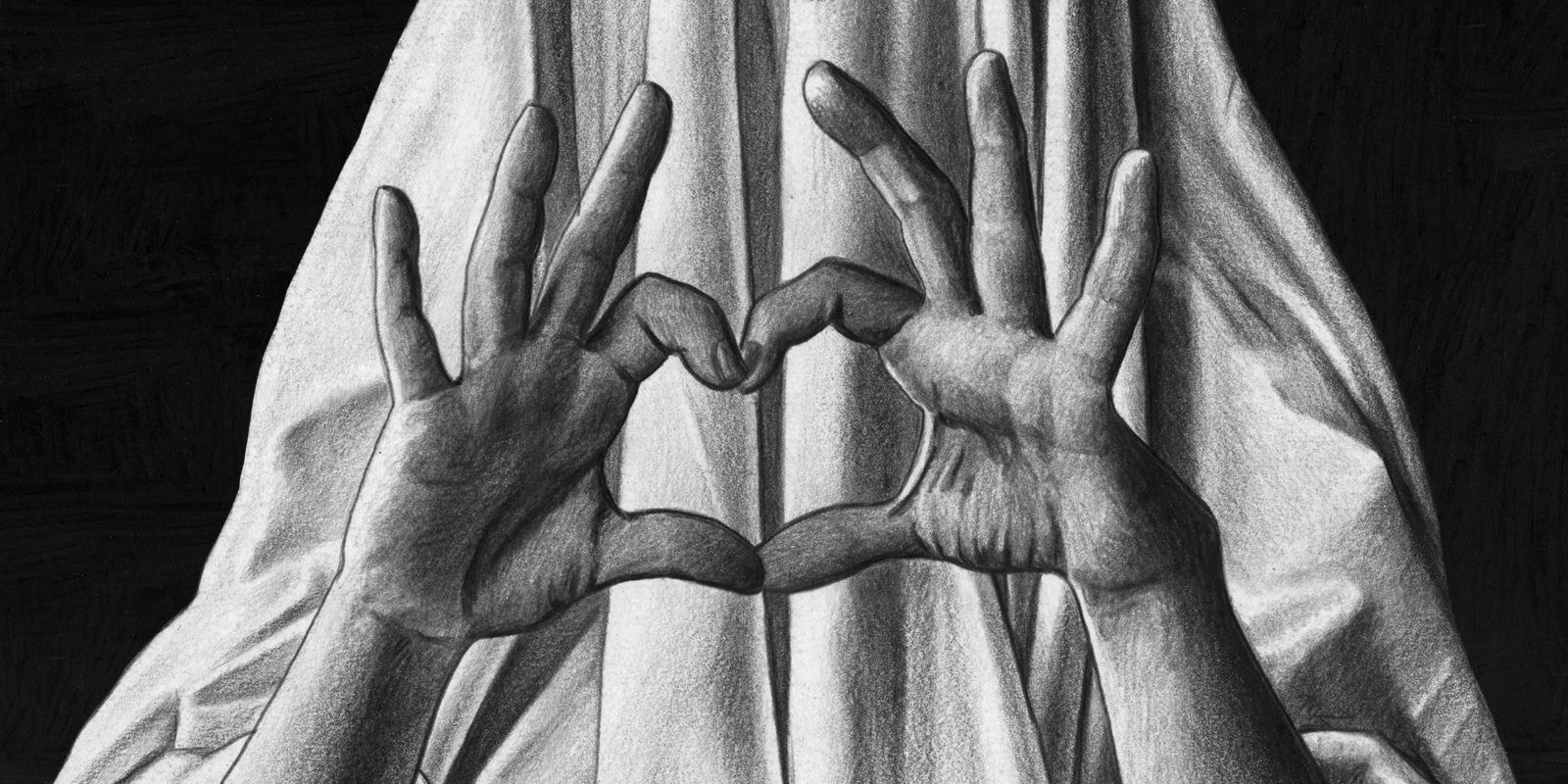 The visual identity of Maintenant 2022 signed by Amandine Urruty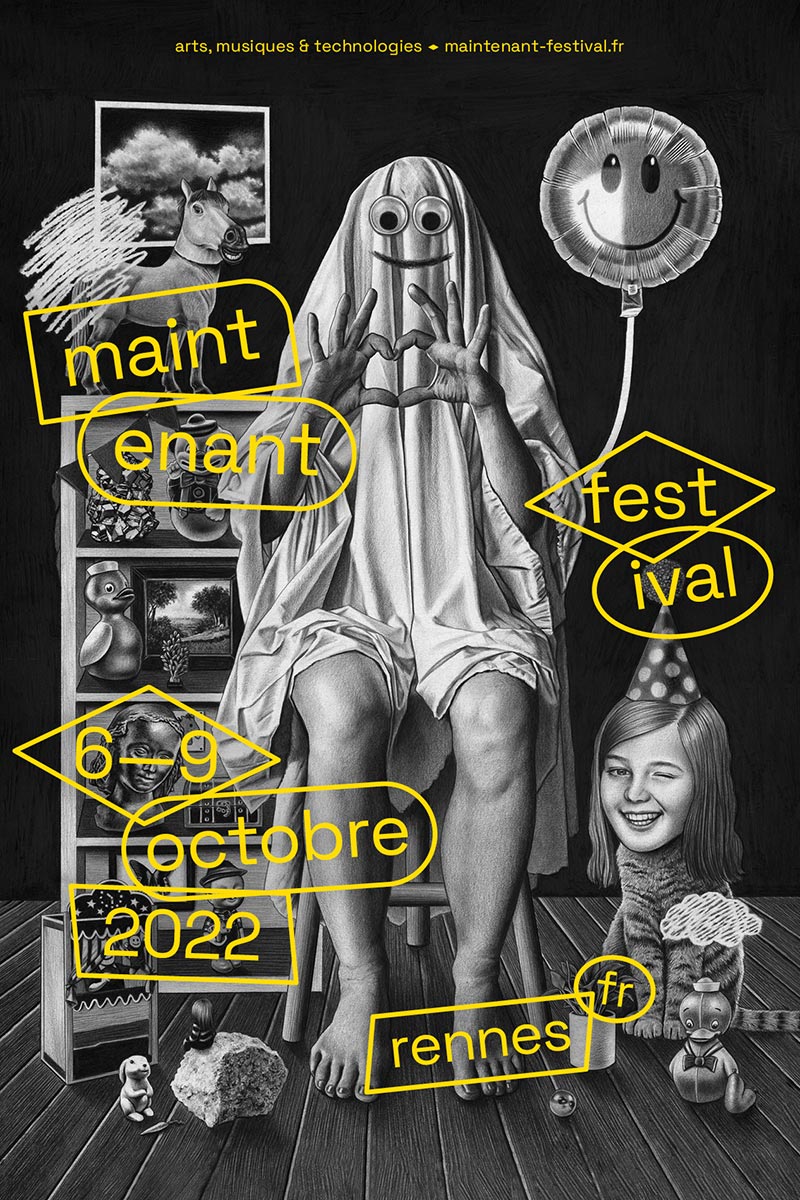 The visual for the 22nd edition of Maintenant, the festival's first public creation, takes us into a cabinet of curiosities with a festive and somewhat degenerate atmosphere.
This baroque and abundant composition invites us to search for hidden treasures among a collection of singular characters and trinkets. In the blink of an eye, we are captivated, caught up in this intimate universe that is both dark and laughing. A visual identity that offers us a world that is at once absurd, zany, impertinent and delightful, like an echo of the turmoil of a troubled era in search of lightness.
After Andrea Wan and Katie Scott, in 2022 Maintenant signs a collaboration with a new illustrator: Amandine Urruty. Through this creation, this former doctoral student in art history once again demonstrates her technical mastery of the pencil. In the manner of a stage director, she presents us with a realism exacerbated by the care taken in the work of textures, draping and light.
This visual creation is completed by the graphic composition work imagined by Pierre Picouleau. Conceived as a digital construction game and in a bright yellow that contrasts with the black and white universe proposed by Amandine Urruty, the layout and typographic composition refer to the design made familiar by the use of the internet and its 2.0 buttons.