Maintenant 2023 ‣ The full program
Publish on 7 September 2023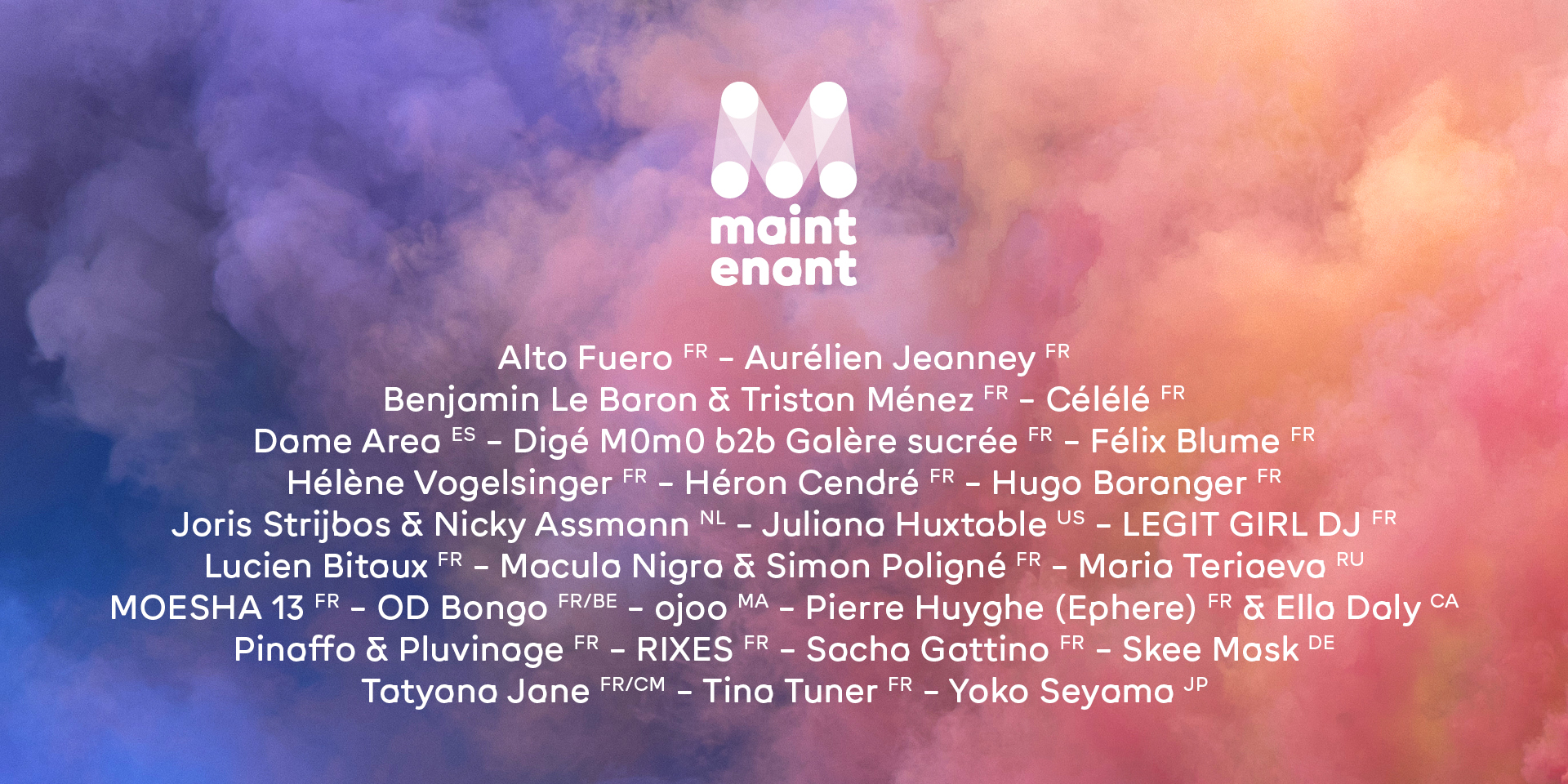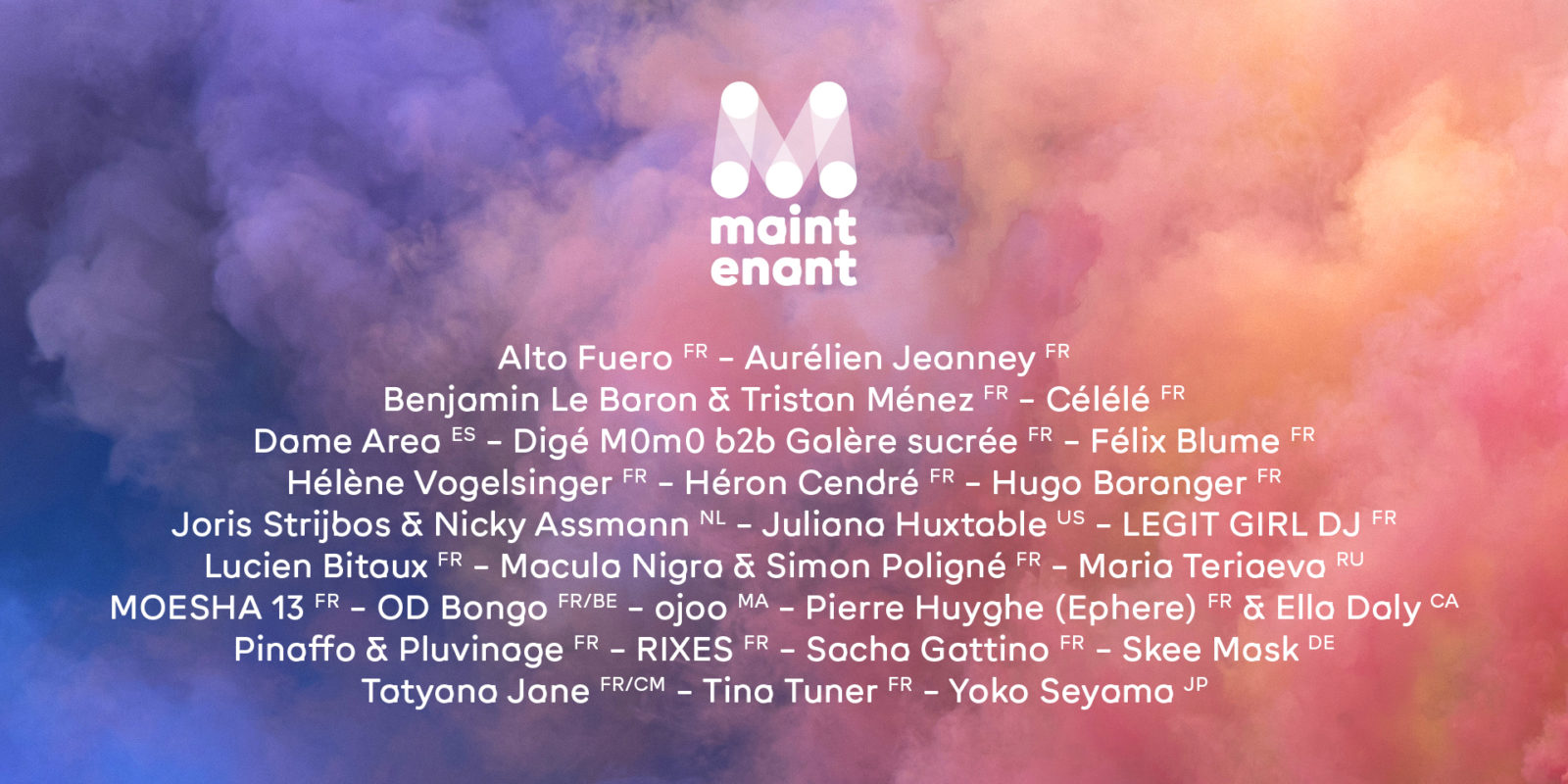 ---
The festival in a nutshell
Guided by the colours of the 23rd edition of the Maintenant festival, allow yourself to dream, to marvel and to be surprised by today's creativity. At the crossroads of the arts, music and technology, Maintenant offers 4 days of discoveries, exchanges and curiosities around concerts, installations, experiments and encounters. It's a colourful programme of (re)creative fun, with a host of festive events and bright, wild and inventive artistic offerings.
Come and meet some innovative, experimental and daring artists! Above all, it's an opportunity to discover original creations that have never, or very rarely, been presented to the public. These include works supported throughout the year by Electroni[k]: La Combinatoire à Combines (Sacha Gattino), Urbanimal (Aurélien Jeanney), Instabilités version installation (Benjamin Le Baron & Tristan Ménez).
Whether on your own, with your family or with friends, you'll be able to enjoy a range of unique artistic and playful experiences. Linger in front of the Parallel Strata in the heart of the historic centre, give in to the rhythms of the Nuit Électronique and get caught up in the sensitive performances. Enjoy the buzz of the electronic scene at the Théâtre du Vieux Saint-Étienne, the heart of the festival, and immerse yourself in the world of unexpected and ingenious installations.
Welcome to the festival!