Maintenant Festival 2021 ‣ See you from the 1st till the 10th of October
Publish on 22 July 2021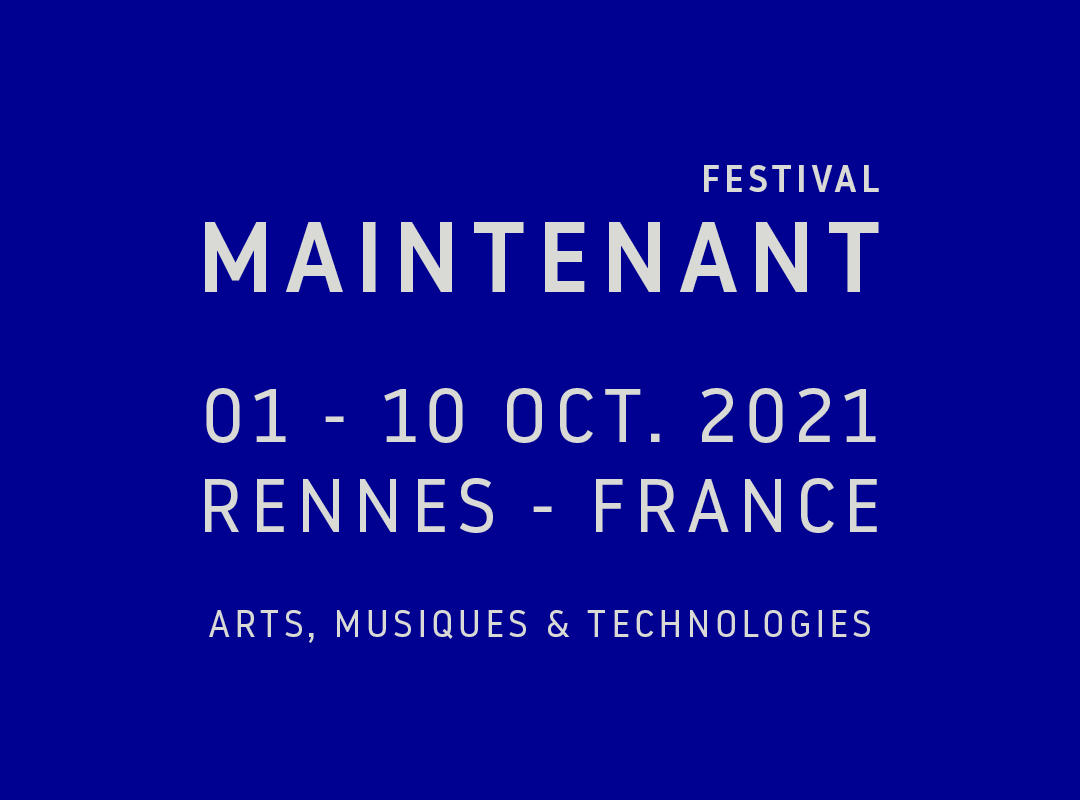 Maintenant Festival 2021 ‣ Save the date !
See you in October 2021 from the 1st to the 10th for a new edition of Maintenant!
Maintenant is a festival of arts, music and new technologies. 10 days of concerts, exhibitions, installations and conferences in Rennes Metropole. Maintenant offers spaces for exchange, sharing and meeting. Maintenant honors artists who cross disciplines and nourish new imaginations. Maintenant invites you to breathe the air of time, to dream with your eyes wide open, to live sensitive and poetic experiences.
For 20 years, Electroni[k] has been actively supporting professional artists and their creative work, seeking to highlight spaces where new imaginations are invented, where innovation in art is experimented with, without consideration for established frameworks and disciplinary or aesthetic boundaries. Between artistic accompaniment and presentation of creations, here are the first surprises to be discovered in the programming of the Maintenant festival.
We will also see you at the end of August to discover the new "head spinning" visual identity!
The complete program will be available as of the 7th of September 2021.
To keep you entertained, a few artists and projects will be announced during the summer. If you don't want to miss this, we invite you to follow us on our social medias!