Reversion & The Sinking of the Titanic
Ben Bertrand & Otto Lindholm
Sold out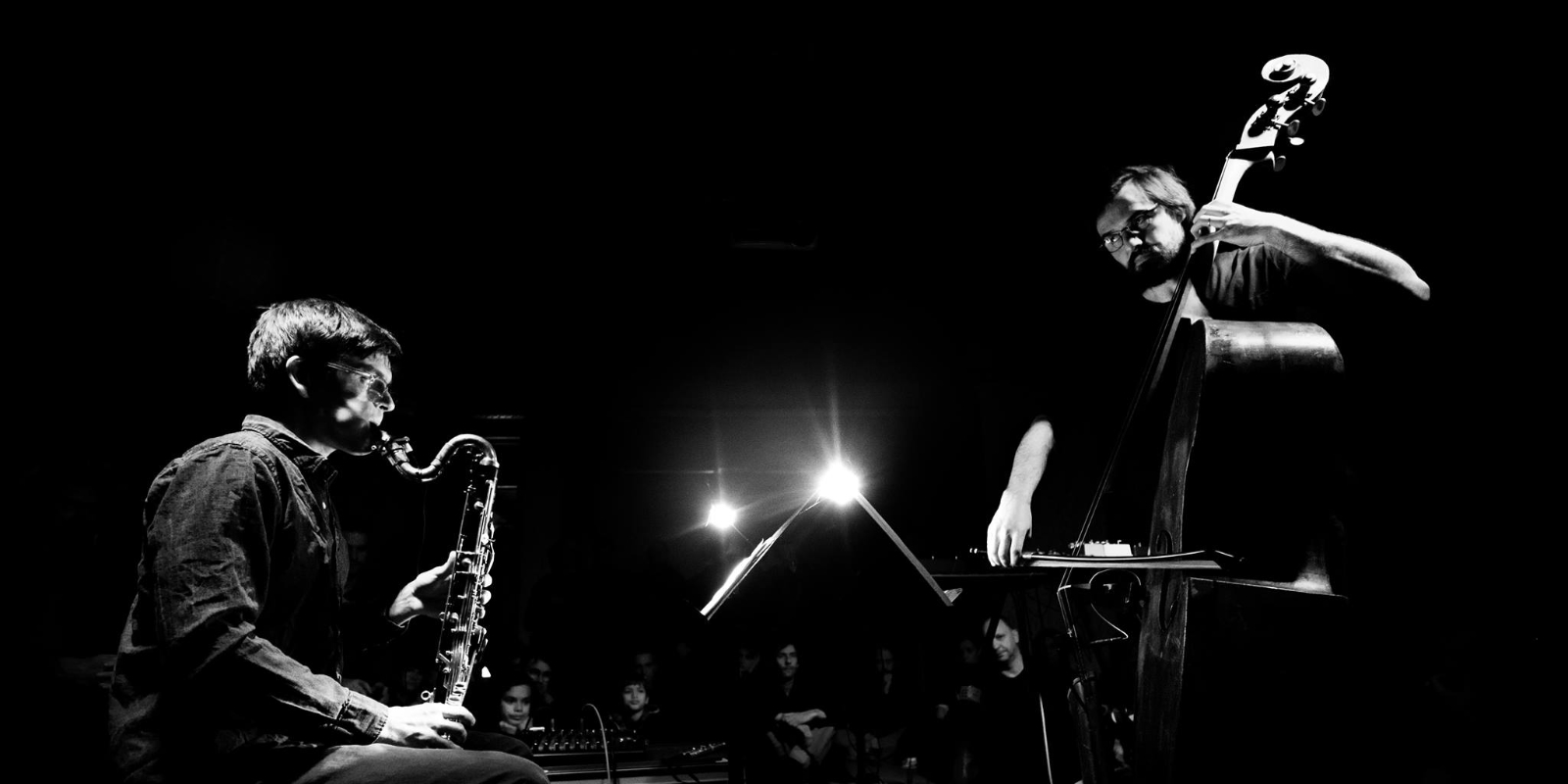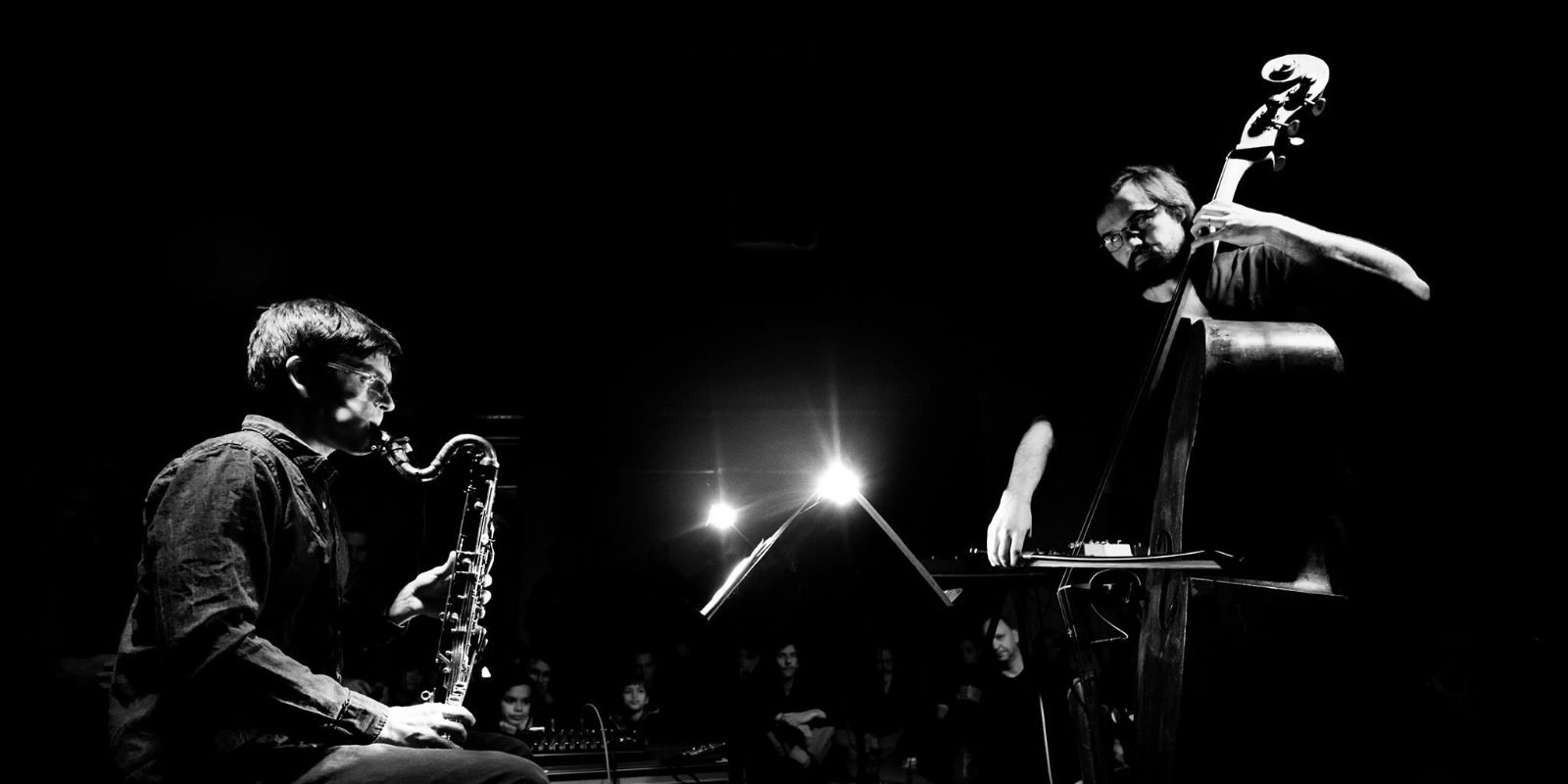 This last evening of the festival will host the new collaboration between two exciting Belgian artists : Ben Bertrand*, Otto Lindholm and the collective Vitrine En Cours. They will play Reversion, their new EP released on Takuroku (Cafe OTO) followed by a joint interpretation of Gavin Bryars' historical piece of minimal music "The Sinking of the Titanic". Armed with a battery of 16mm film and slide projectors, Vitrine En Cours will create live a hypnotic and mineral visual atmosphere to accompany the two musicians. 
"The first time we collaborated as a duo was for our performance of Gavin Bryars' The Sinking of the Titanic at the Ateliers Claus. At the time, we were surrounded by an audience. Now isolated and alone, we returned to the same place and locked ourselves away for two days to arrange and record the music that Ben Bertrand wrote while he was in lockdown. We created a dense and mineral triptych. As we dug into this music, we experienced the current and the pressure of time passing. At one point we saw the light coming in. The transformation has already been done, the return to the fundamentals is now our only option." – Ben Bertrand* & Otto Lindholm
---
Ben Bertrand* is a Belgian bass clarinettist and composer. With his instrument and countless machines, he creates his live sound with a hypnotic web of sounds. Listening to his music is like sitting in front of the sea, watching our hectic lives go by in slow motion.
---
Otto Lindholm is a Brussels-based composer who evolves in drone music and modern classical music. He uses a set of looped pedals and electronic effects in partnership with his double bass to produce a range of rich and voluptuous sounds, emotions and elongated melodies.
---
Vitrine En Cours was born from the reunion of photography and cinema, from the ambition to associate still and moving images. From analogical supports, Vitrine En Cours contributes to perpetuate a history of the projected image.
Pictures of the performance
---

In order to make the proposal accessible to deaf and hard of hearing people with hearing aids, a system of individual magnetic loops will be set up and offered at the entrance.
---


*Artist presented with the support of SHAPE platform, co-financed by Europe Creative program of European Union.