Hybrid #1 – ↺6
Andreas Trobollowitsch
Free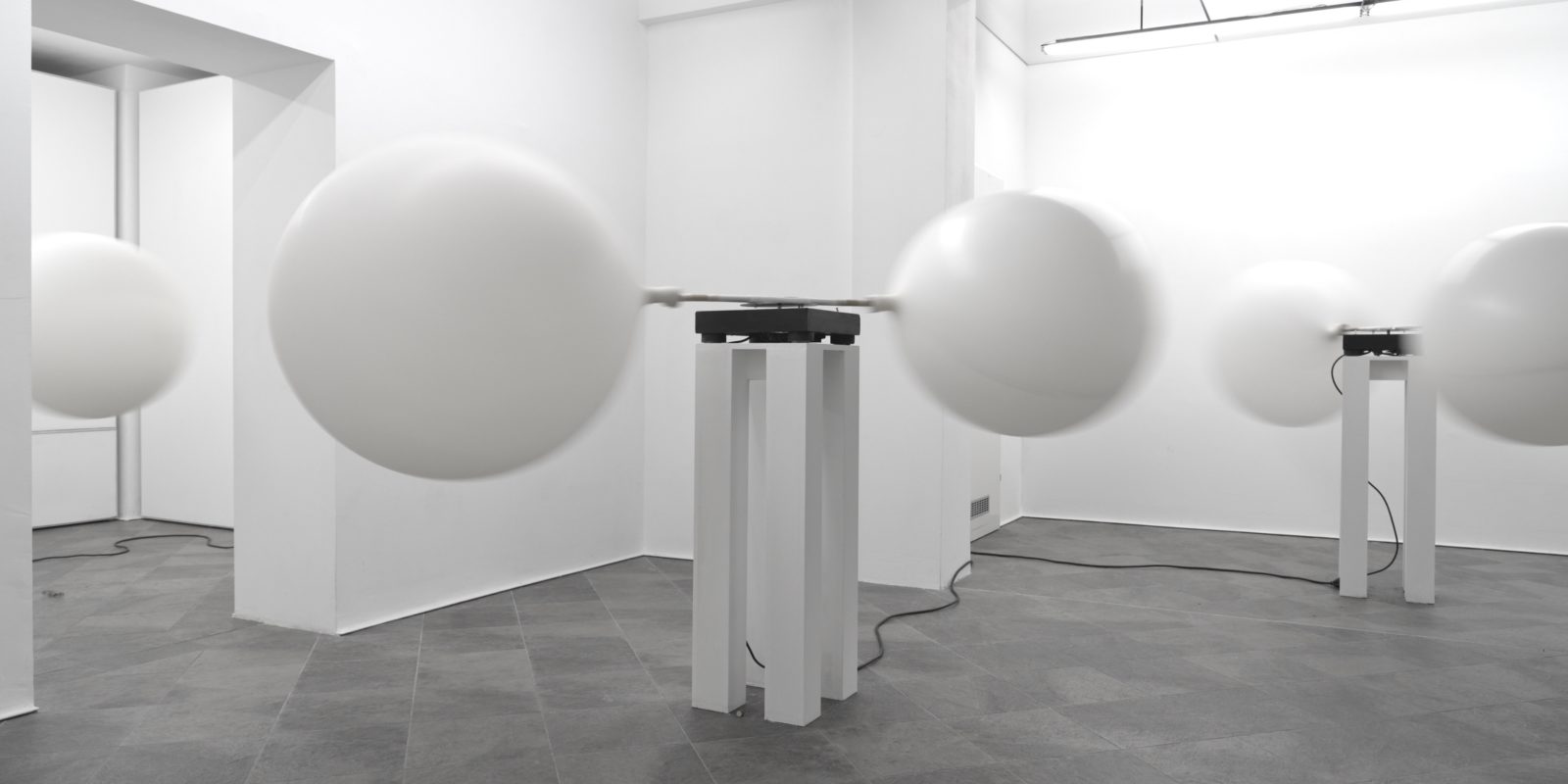 Saturday 8th and Sunday 9th October 2022
Saturday: 2pm and 5pm / Sunday 11:30am, 2pm and 5pm
Hybrid #1 – ↺6
Hybrid #1 – ⥀6 is an ephemeral sound installation consisting of three mechanical turntables, six flutes and six balloons.
The flutes are played by air flowing back from the balloons and are set in rotation by the turntables. During this process, the sound is modified by the variation of the air pressure causing changes in intensity, timbre or pitch.  These evolutions, accentuated by the different rotations of the turntables, compose a hypnotic and moving global sound environment.
---
Hybrid #1 – ⥀6 can be seen outside of the performances, on Saturday, October 8 from 2:00 pm to 6:00 pm and Sunday, October 9 from 10:00 am to 6:00 pm.
This performance is proposed in partnership with the Musée des Beaux Arts de Rennes and the Forum Culturel Autrichien.
In pictures