Lyraei
Mihalis Shammas
Free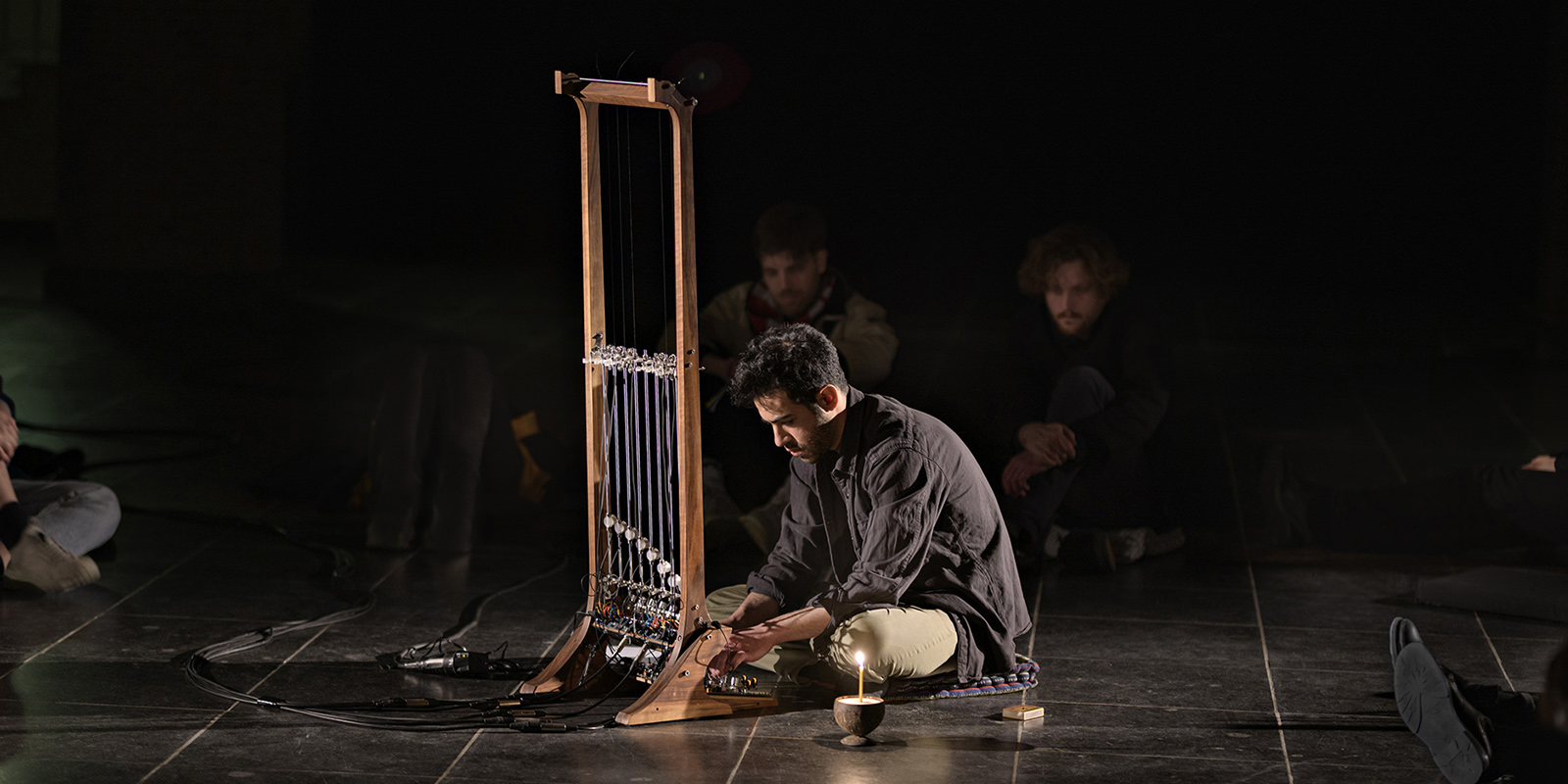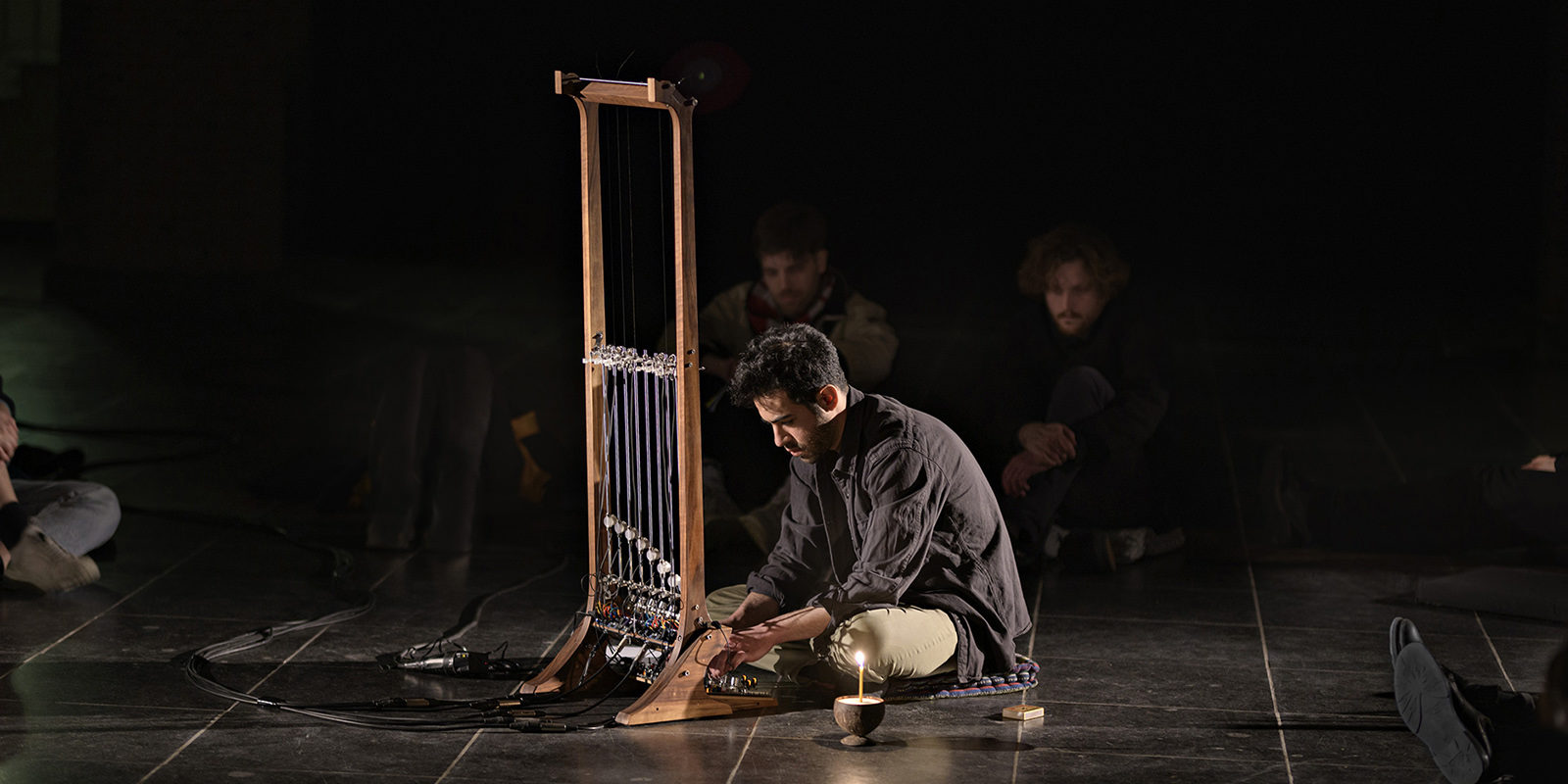 Saturday 8th and Sunday 9th October 2022
Saturday: 7pm / Sunday: 2:30pm
Lyraei
After training at the Institute of Sonology (Netherlands), an ancient therapeutic technique based on sounds and their vibratory experience, Mihalis Shammas developed a new string instrument: Lyraei.
Played like a synthesizer, this hybrid instrument offers a modern electronic interpretation of the ancient Greek harp. Electromagnetic induction electronics, designed and built by the artist, are used to generate continuous sounds that can be controlled with unprecedented precision.
Lyraei creates an immersive and physical experience, in which the Cypriot artist takes the listener into a trance-like state through dense tapestries of sound. Lyraei is a drone machine, an instrument for vertical time.
---
This performance is offered with the support of SHAPE+, platform co-financed by the European Union's Creative Europe program. It is presented in partnership with the Opéra de Rennes.
---
In pictures