Opening evening
Maintenant 2022
Free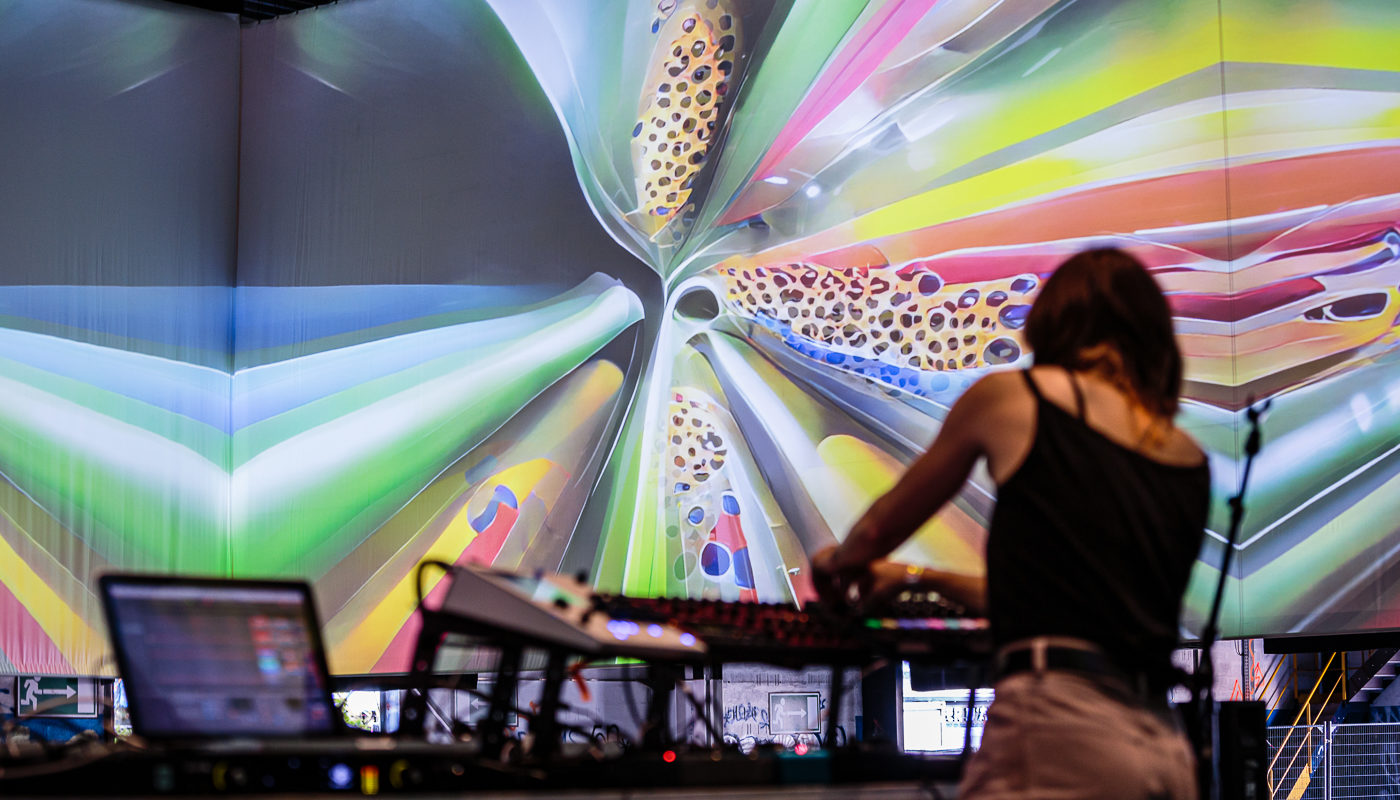 Thursday, October 6th, 2022
6pm to 10:30pm
To open the 22nd edition of the festival, we invite you to the Théâtre du Vieux St-Étienne: heart of the festival and emblematic monument of the Rennes heritage, which transforms itself, during Now, into an artistic place and offers to the public multiple experiences.
The opportunity to meet for a convivial and festive moment, in a hybrid musical atmosphere which will make us travel between industrial coldness, audiovisual performance and solar rhythms.
Lava, Tryphème & Ulysse Lefort
Tryphème & Ulysse Lefort are two artists who share a taste for audiovisual creation. She, surrounded by her machines, explores the pop side of electronic music, playing on the contrasts between melodic flights and incisive rhythms; he is an animation film director and digital artist. Together they present Lava, an audiovisual performance exploring the emotional power of hybrid music linked to images generated by artificial intelligence and transformed in real time by humans.
Blanca Brusci – Dj set
Active within the collective La Rennes des Voyous and half of the duo Enhancing Life Unit, Blanca Brusci applies herself to diffuse a music with worked rhythms and atypical sonorities. Her sets are full of Afro, dancehall, electronic, dub and other universes and will undoubtedly make you travel. As much calibrated for the dance as for the chill, they praise a solar, rhythmic and eclectic atmosphere.
In pictures