Ensemble OO1
Crystallmessfr
#HipHop #Dancehall #Electronica #Ambient #Interviews
Innerview
"The interview of artists or musicians, or rather the conversation, does not leave much to be desired. This is precisely why we only glimpse and rarely go further. An exercise that is often painful for the person concerned, who is rarely understood and often cramped. With Innerview, I exhume the interviews that have marked me, that have accompanied me, that I cherish almost like songs with heady choruses.
Some of them prove to be mirrors of rebellious souls, not without humour. These interviews say a lot about "the inside", about the inner: the interior of a country, of a psyche?
Shining with vulnerability and taken from the heart. I accompany these moments of tension and revelation by improvising and including music I composed before, during, and then the music of others too, like the New York rapper Mike or the Malibu composer".
The artist


*Crystallmess was SHAPE artist in 2019. SHAPE platform, co-financed by Europe Creative program of European Union.
Crystallmess
Behind the pseudonym Crystallmess hides Christelle Oyiri, a multidisciplinary artist based in Paris: DJ, producer, writer and video maker, willing to highlight on forgotten mythologies, past and present subcultures.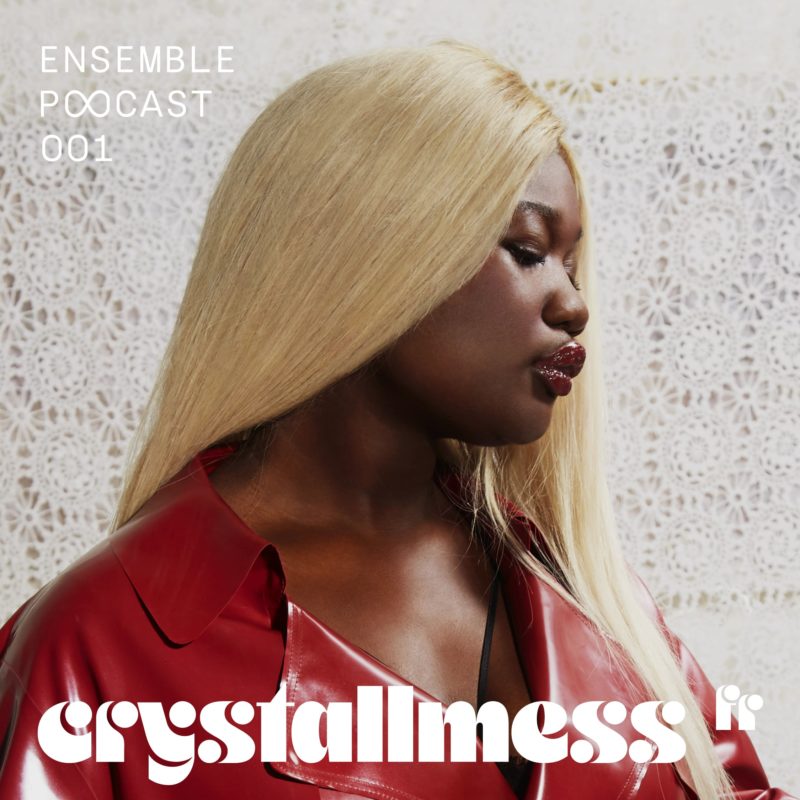 Tracklist
00:00
Crystallmess - Livelihood v1
01:22
2 Pac interview for MTV (1994)
07:06
Crystallmess - Intro v1
08:42
Crystallmess - Bow Down Synth Edit
09:47
Nicki Minaj interview for the joe Budden podcast (2019)
10:31
Crystallmess - Sensitive
14:35
Azealia Banks interview for The Breakfast Club (2018)
15:47
Unknown Artist - Piano Freestyle
17:20
Azealia Banks Interview for the breakfast club (2018)
20:45
Desert sand feel warm at night - Tomorrow 2096
25:00
Crystallmess - In the night
27:36
Damon Dash interview for the Breakfast Club (2018)
29:37
Crystallmess - Mirror, mirror
32:43
Crystallmess - Water Vessel
38:56
Sister Souljah Interview (1992)
45:00
Desert sand feel warm at night - E
52:19
Mike - What's home ?
55:43
Crystallmess - Distorted Cello