Ensemble OO3
Rojin Sharafiir/at
#FreeJazz #Electronica #Ambient #Glitch #Techno
Point Shard
"Point Shard is about different social issues that have concerned me recently, such as representation of marginalized communities in multicultural societies and white institutional space, racialized emotional labor, gender binaries and ethnocide within the music ecosystem and in musical language. For this podcast I asked some artists from my community to record their stories, thoughts and experiences related to these topics. On the longer version of the podcast you can listen to an interview conducted by "Super Momes" -a Strasbourg based teenage collective- about gender binaries."
Based on the reading of "Queer Ancient Ways and Dark Room" by Zairong Xiang, and "Archaeology of Violence" by Pierre Clastres, punctuated by boundry-crossing music like free jazz, electronica, ambient, glitch, and amazing monologues by artists (musicians, filmmakers, visual artists). Rojin Sharafi talks about gender, sexuality, representation and racialization. She evokes a very specific, rich and complex space-time, more than a meeting place, between the utopia of the darkroom and the invisible darkness, around the notion of "queer of color" and some ethnographic anecdotes of transnational and multilingual artists.
The artist
Rojin Sharafi is presented with the support of the SHAPE platform, co-funded by the Creative Europe program of European Union.


Rojin Sharafi
Rojin Sharafi is a sound artist and composer of acoustic and electronic music. Her music crosses borders of different genres and keenly grabs from many musical buckets such as noise, folk, ambient, metal, and contemporary music.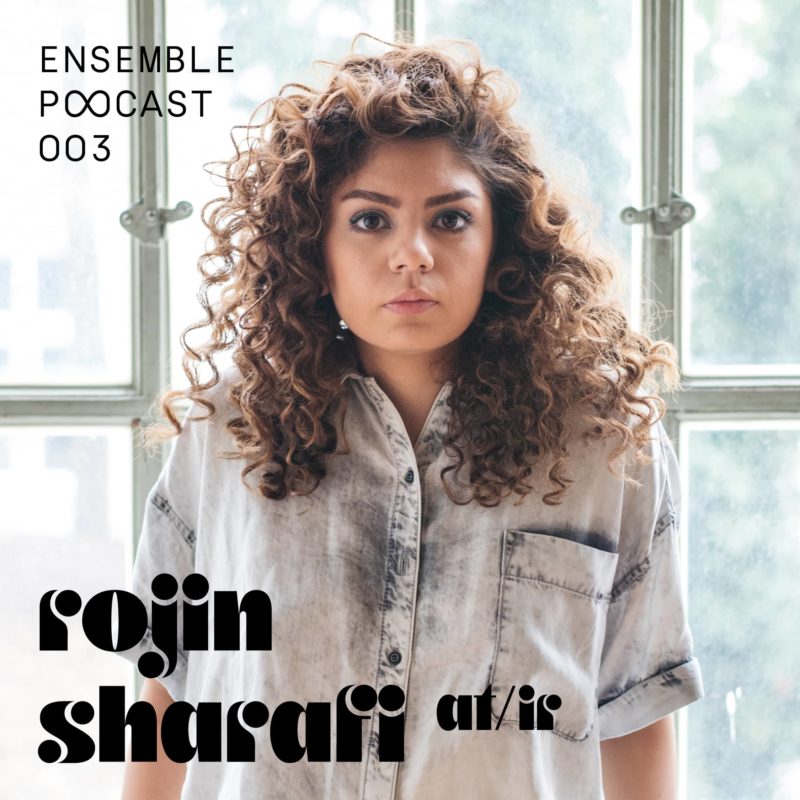 Tracklist
00:00
Angel Bat Dawid & Tha Brothahood - We Hearby Declare the African Look
07:15
Grischa Lichtenberger - 13 roma 1d
09:30
Eli Keszler - Was The Singing Bellowing
12:42
Lisa Schonberg - Lookout Creek (Eighth Notes)
13:00
Donia Jourabchi - Onrust
18:14
Golnar & Mahan Trio - Dragon is awaken
24:15
Jesse Osborne-Lanthier & Robert Lippok - Many A Moon
28:45
FRKTL - Excision After Love Collapses
30:52
Helena Hamilton - Salt
32:45
Grischa Lichtenberger - 0618 re 0517
35:10
Hüma Utku - All The Universe Conspires
43:20
Villaelvin - Headroof
44:40
Kathy Kennedy - Fields of Ahh 1.0
48:51
Fátima Miranda - El Principio del Fin [excerpt]
51:10
Gazelle Twin - Exorcise
54:28
Sote - Hardcore Sounds From Teheran (side B)