Kids ► Interview of Michael Frei & Mario von Rickenbach
Publish on 20 October 2020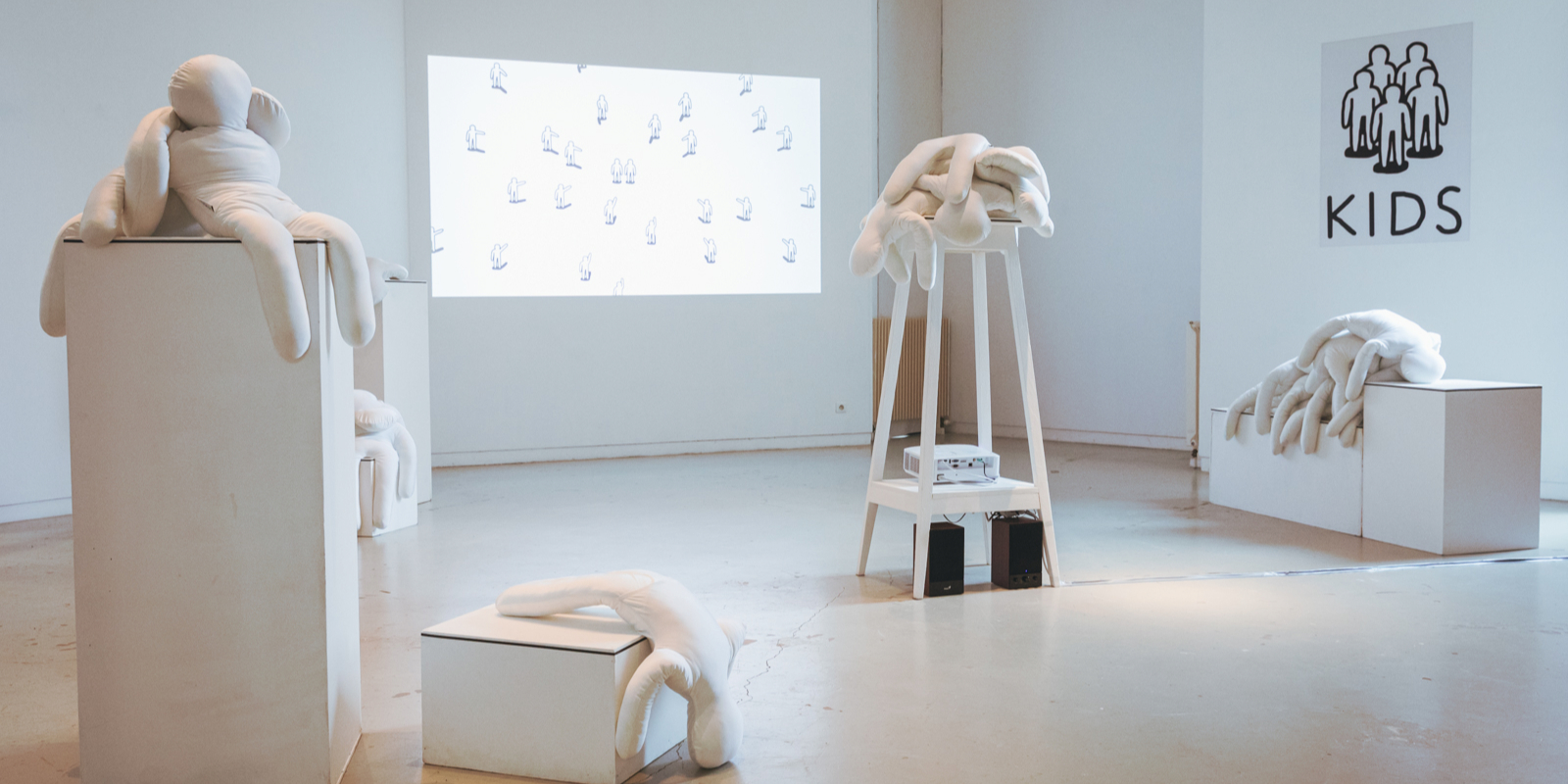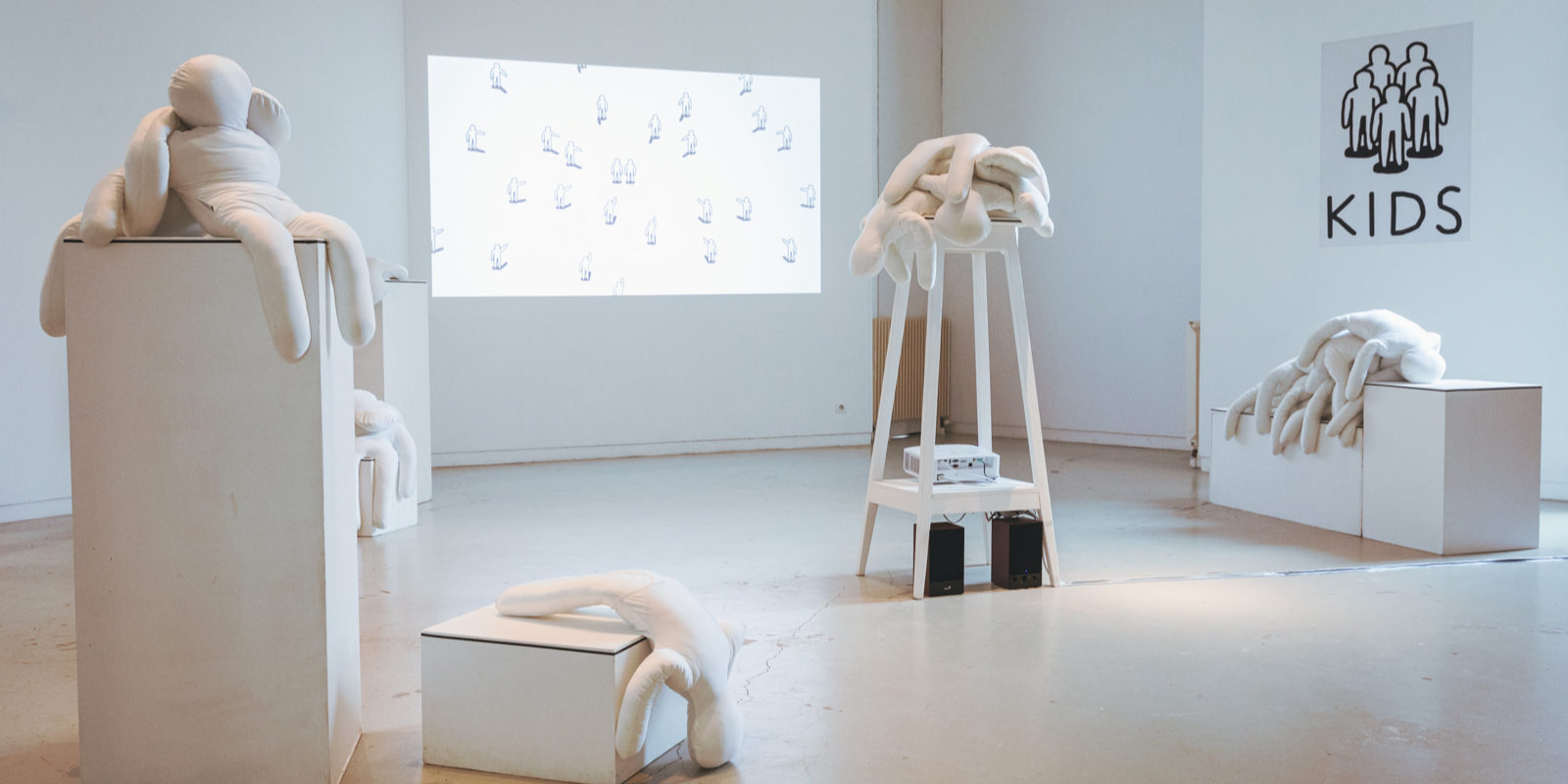 As part of Maintenant festival, Michael and Mario present the exhibition Kids. The Swiss duo's work plunges us into an abstract world to question our trajectories in society and experiment with intelligence and group dynamics.  
On Thursday, October 15, the Grand Cordel MJC invited social psychology researcher Christelle Maisonneuve to discuss these themes. This is an opportunity for Maintenant festival to interview artists about their vision of the world and their relationship to new technologies. 
The exhibition was scheduled to run until November 26th. Unfortunately, due to new health restrictions, it is no longer open to the public.
Michael Frei
Filmmaker and artist. His films Not About Us and Plug & Play have received numerous awards worldwide.

Mario von Rickenbach
Game designer and developer. His award-winning works include the games Mirage, Krautscape, Drei and Rakete.
The interview: 
_ Who are you? Can you introduce yourself in a few words?
Michael: My name is Michael Frei. Some consider me an artist.
Mario: My name is Mario von Rickenbach, I'm a game designer and creative coder.
_What artwork will you be presenting at Maintenant 2020 Festival?
Michael: I will be presenting a collaboration with Mario von Rickenbach: Kids.
Mario: Kids is a project about group dynamics. It's a game, a film and an interactive installation.
_ What story would you like to tell with this work?
Michael: We didn't want to tell a story per se. It is an exploration on group dynamics in which everyone is equal.
_What experience are you presenting to the public?
Michael: You can watch some scenes play themselves out or you can play with them yourself. There are also puppets of these characters. We usually ask our audience to handle those as well. But since you could die from spreading germs: Please don't. Wash your hands.
Mario: In Kids you interact with groups and crowds. You make them do things and you make them not do things. At the end you have no choice.
_Was there a special thing, turning point or event that influenced your career as an artist?
Michael: Yes, I fell on my head a few times.
Mario: No.
_Who are the artists or people who inspire you?
Michael: I admire everyone who is trying to do something meaningful to themselves. Especially if their actions become meaningful to others too.
Mario: I'm inspired by people who explore new territories and are able to present their discoveries in an accessible way.
_ The current context of social and environmental crises has led the 20th edition of Maintenant festival to question the state of the world, and to consider the position of artistic creation and digital cultures in relation to the challenges of our time.
_Is the work you are presenting at the festival related in substance to these questions? If so, why?
_ How do you deal with the environmental crisis? Can artistic creation contribute to raising awareness of the climate emergency?
Michael: No, my work does not directly tackle or grapple with any current events. I don't think the arts will solve any current crisis. But if I were optimistic, I would hope the arts could sharpen our view on what is important.
Mario: Kids was designed to work through the ruleset of an abstract world. People have come up with adventurous interpretations of what it all means, and I wouldn't be surprised if somebody sees a link to recent events. 
_How is the current health crisis changing your vision of the world and the cultural sector?
Michael: My world has not changed a lot. I am glad how we have come to understand how important the internet is on a day to day basis. But it concerns me at the same time how the spread of misinformation triggers the worst in so many people because of it.
Mario: This crisis amplifies tendencies that were already there before, it exposes issues that were lingering for a long time. That affects many things in our life, but specifically in the culture sector, I see more opportunities than problems. 
_What do you think are the challenges facing art and creation today?
Michael: Everything is screaming for attention. It is hard to cut through the bullshit. I wish there were more curated digital spaces that are not profit-driven and that become relevant. And I hope there will be.
Mario: Due to the speed of developments in the digital art field, there's not much time to really reflect on what you're doing. A lot of work is suffering from that, especially when working with new technologies. Often the newest technologies are not the most interesting ones for creating content.
_Assuming that technology is not "neutral", what is your position regarding the ambivalence of digital technology?
Michael: As long as I use technology as a tool and technology is not using me, we are on good terms. I just hope there is not a gradual transition between the two and I'll notice it before it is too late.
Mario: Like all technologies that transformed our world, it's impossible to give a statement about digital technology in general. Many digital technologies made my life and my work much easier (or even possible), so I wouldn't want to live without them. But there's always the question of what you give up to get that. One of the main problems I see is the consolidation of technology development into big corporations. 
_What are the possible horizons for you (do you rather have a utopian, dystopian or atopic approach to technology)?
Michael: It looks scary but also a little exciting.
Mario: We'll see.