Maintenant 2022 ‣ The first names
Publish on 13 July 2022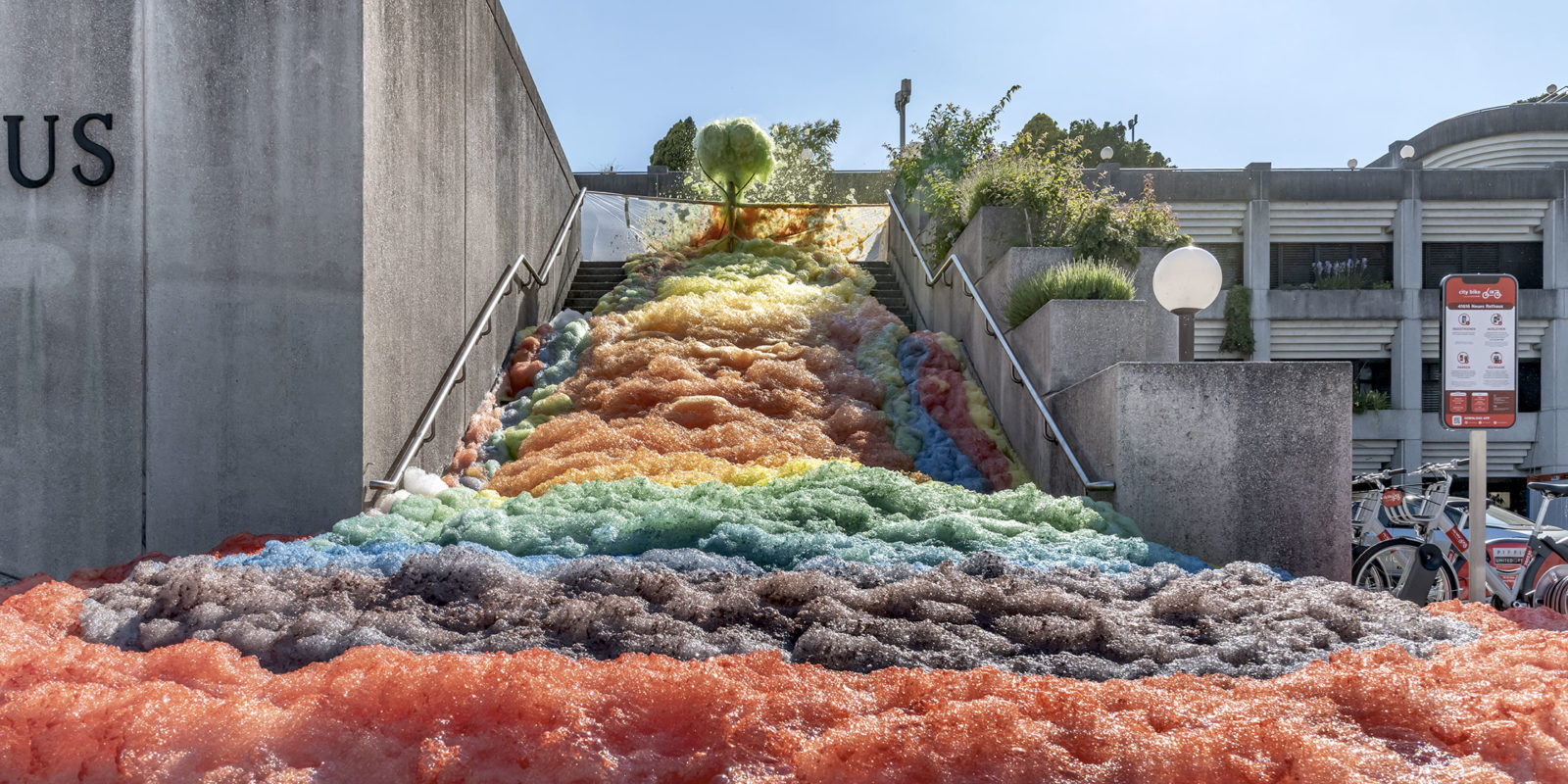 The first names of Maintenant 2022
See you from 6 to 9 October 2022 for a new edition of the Maintenant festival in Rennes Métropole!
For its 22nd edition, Maintenant continues its curious and plural exploration of today's creation between arts, music and technologies.
Alone, with family or friends, for a contemplative and sensitive experience or for a convivial and jubilant moment, to dance all night or to stroll on Sunday, Maintenant is a playground, a cabinet of curiosities to experiment contemporary creation in a festive, curious and greedy way.
Before finding the complete program, which will be unveiled on 7 September, at the press conference at TV Rennes, here are the first names of this edition.
Island of Foam - Version XX, 2022
Stephanie Lüning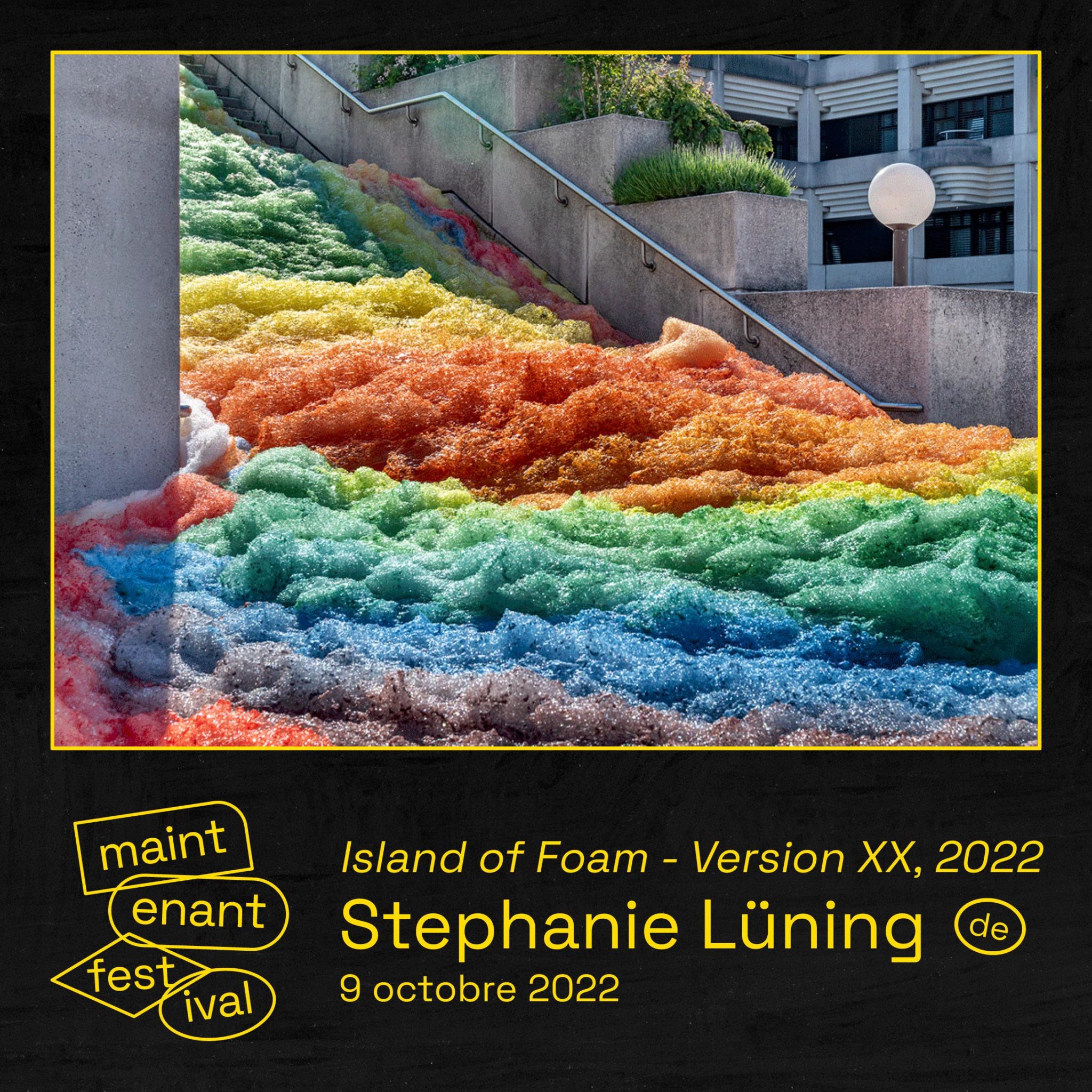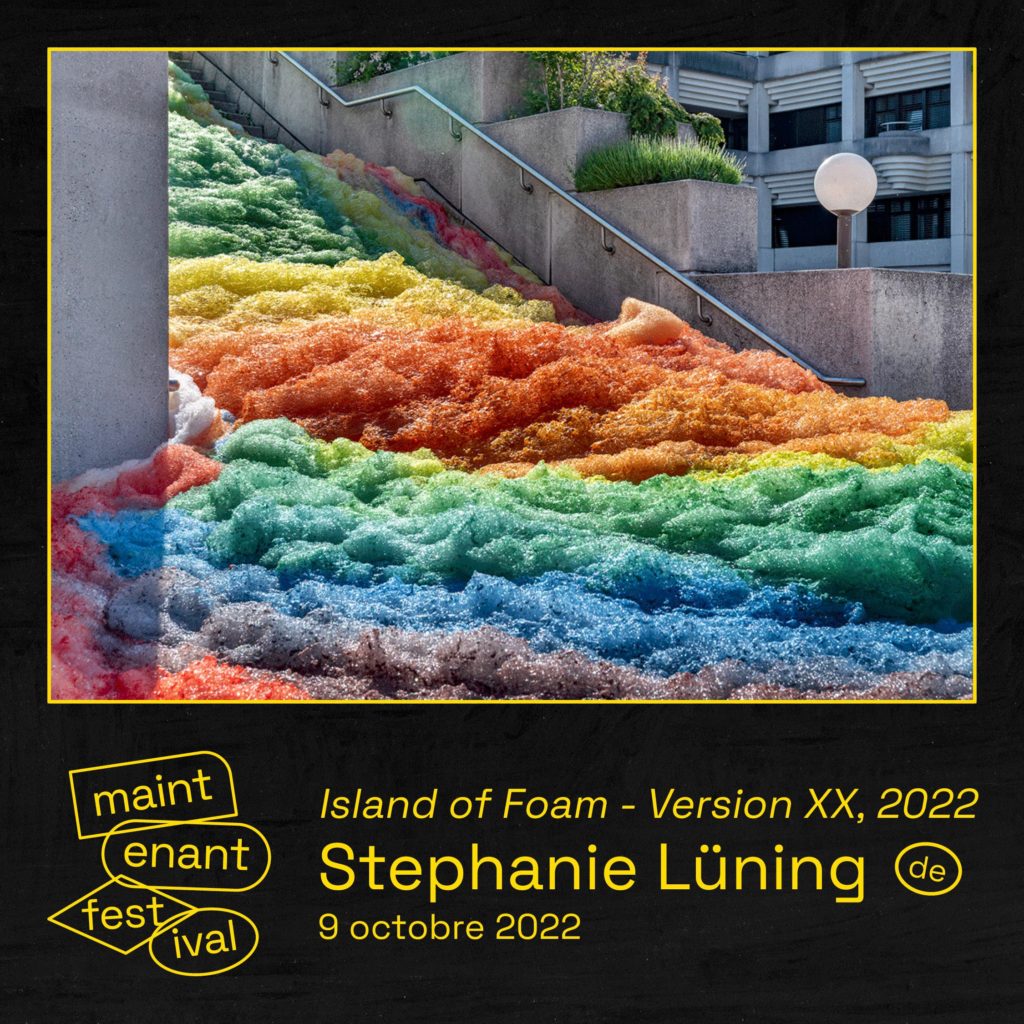 With Island Of Foam – Version XX 2022, Stephanie Lüning composes a monumental live work and offers a spectacular, joyful and enchanting performance that transforms the public space into a whirlwind of foam and colour.
This performance is offered in partnership with Les Tombées de la Nuit as part of Dimanche à Rennes program.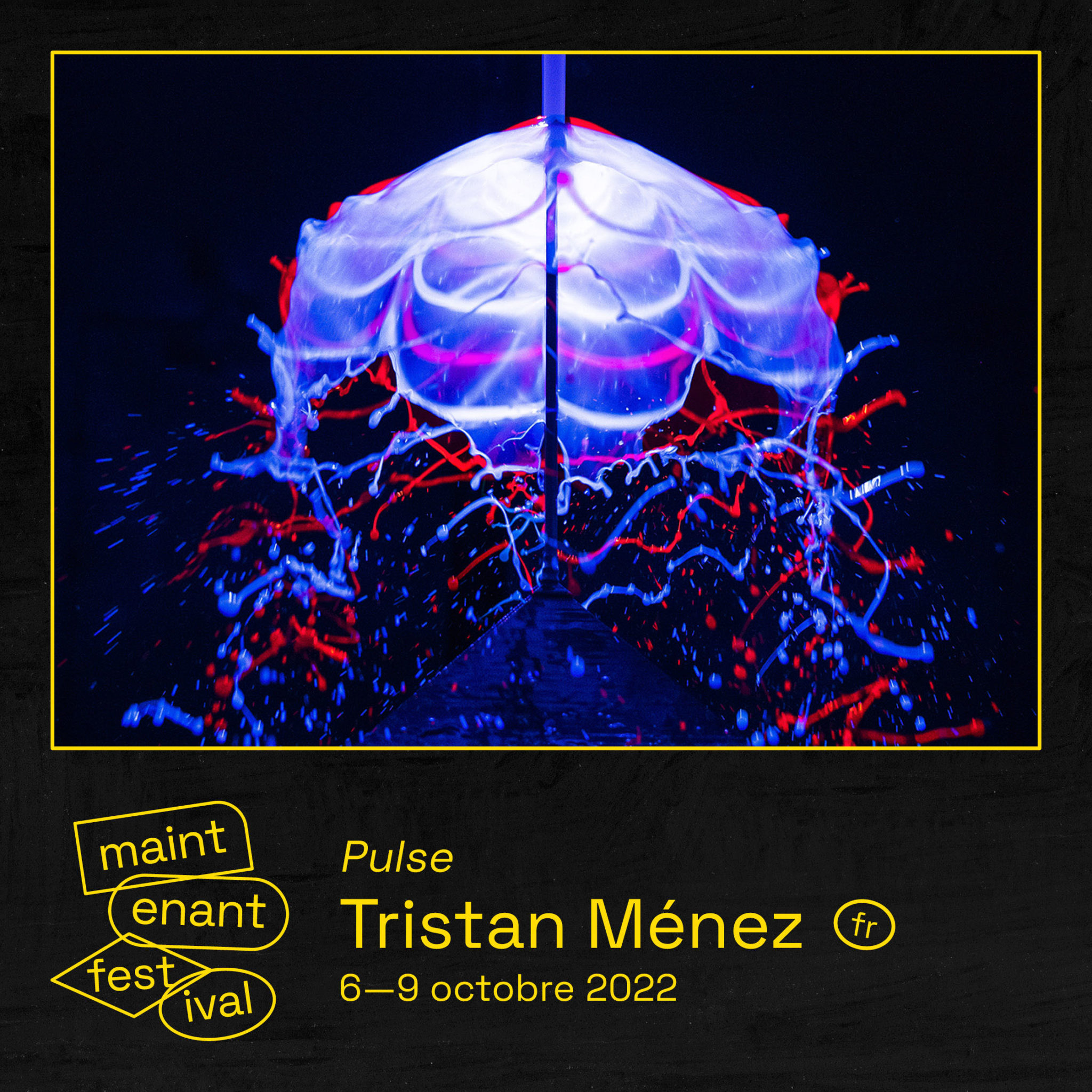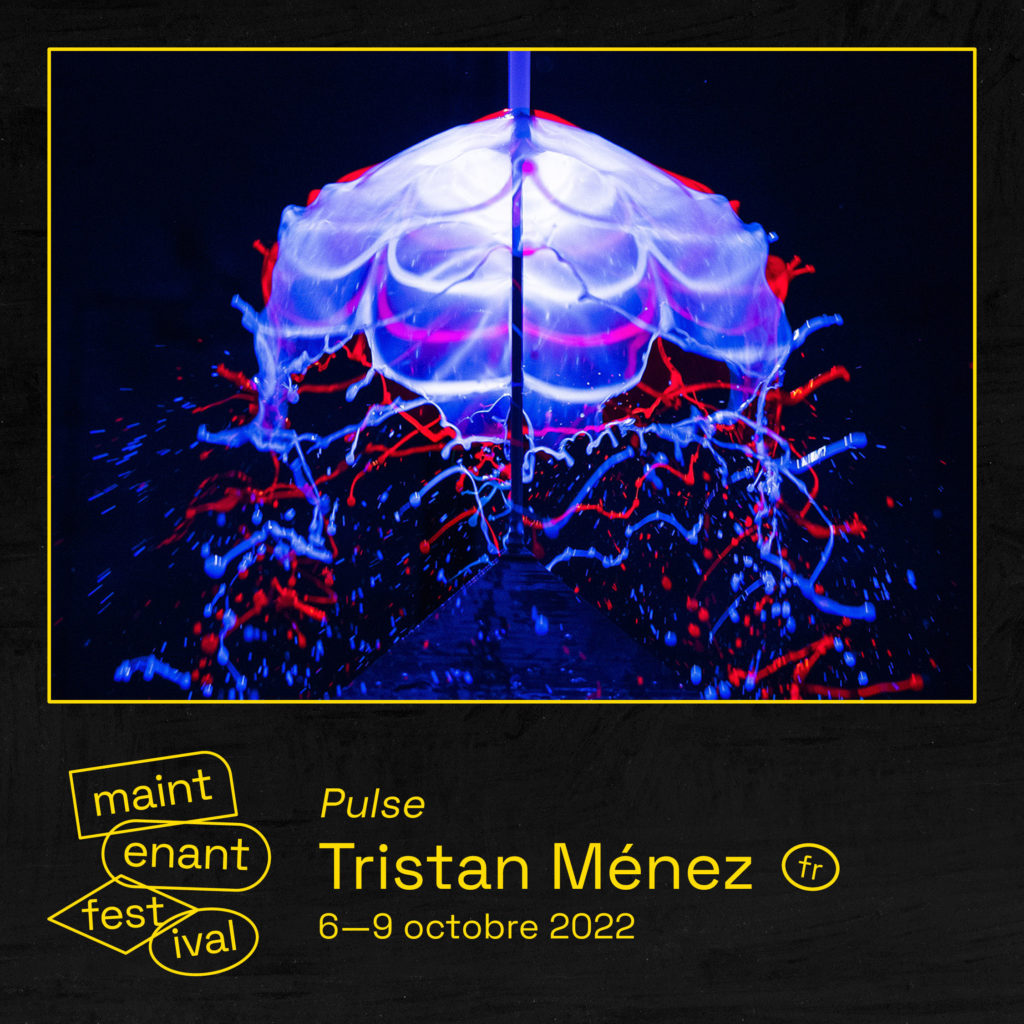 Between water, light and vibrations, Pulse is an invitation to the contemplation of aquatic oscillations that conjure up a sensitive metaphor of the cycle of life. Through its slow and repetitive movements, this latest creation by Tristan Ménez captivates by making the invisible visible, and enchants by its way of defying the laws of gravity.
Pulse is an original creation by Tristan Ménez, accompanied and produced by Electroni[k], in co-production with Stereolux, Station Mir and l'ASCA with the support of the Région Bretagne in the framework of the aid to production.
Harmonies élémentaires
Vanessa Wagner, the musicians of the ONB, Labelle + guests
Through Harmonies Élémentaires, the reunion of Vanessa Wagner, Labelle and the Orchestre National de Bretagne – who shared the festival's bill in 2012 – plunges the audience into the heart of a journey mixing classical music, electronics and maloya. Between a symphonic concert, a piano recital and a musical crossbreeding, we will embark on a sonic and sensitive exploration of our relationship with nature and the living.
This concert is offered in partnership with the Orchestre National de Bretagne and the town of Betton.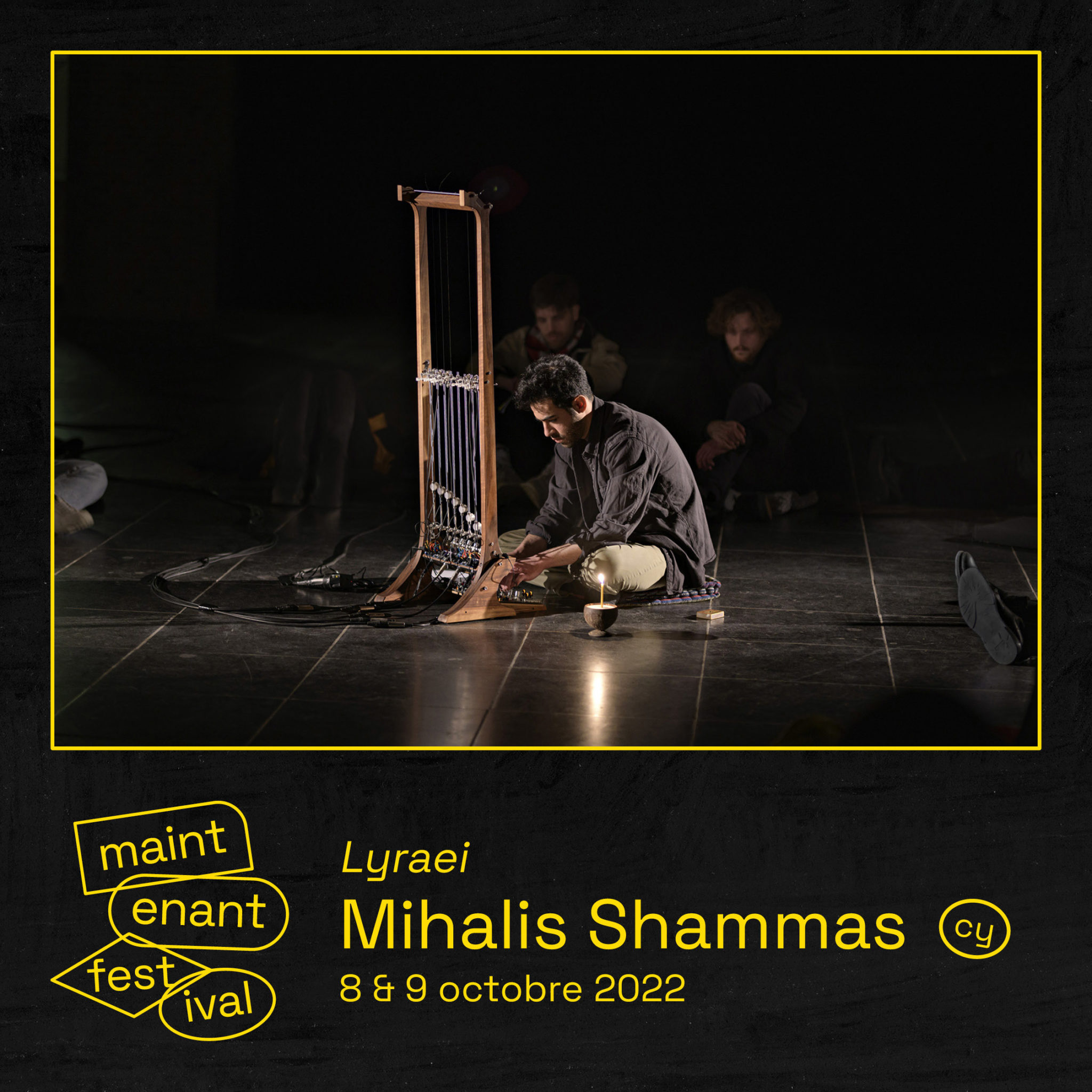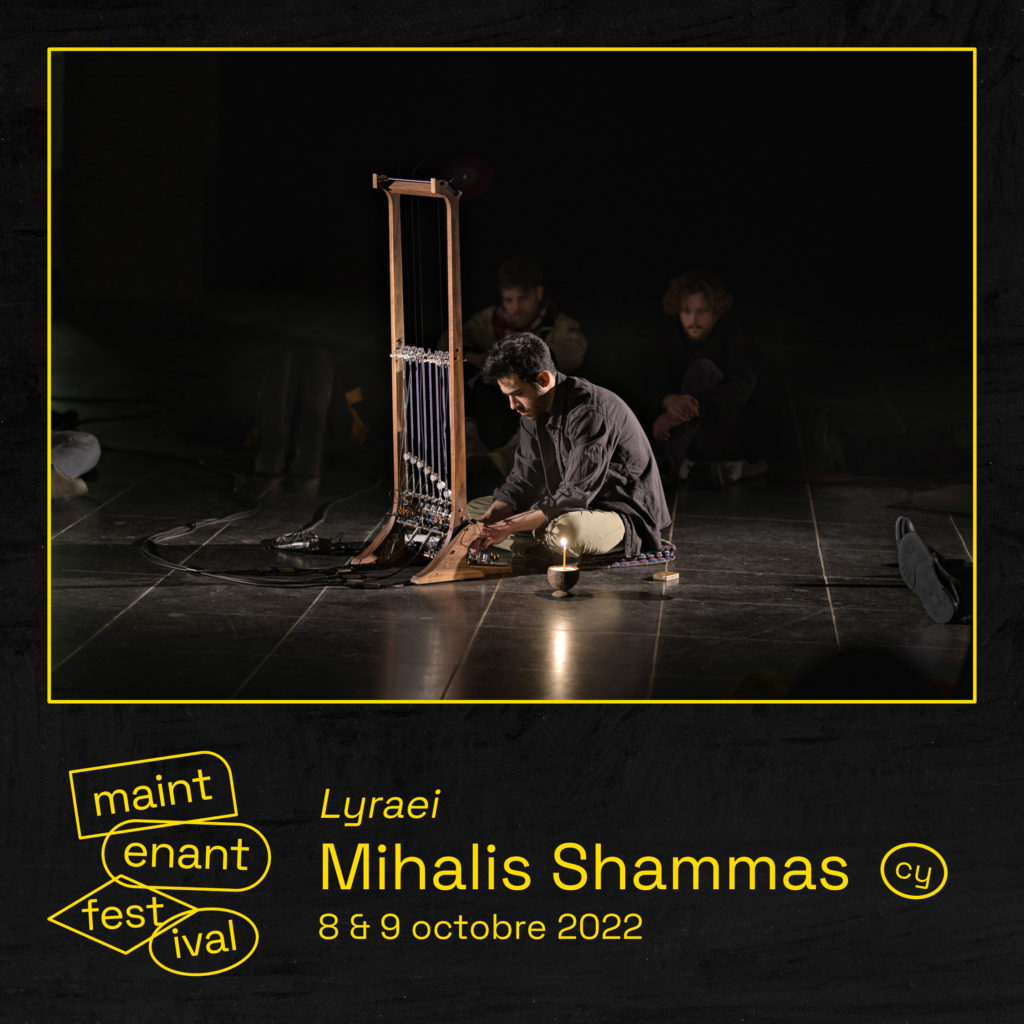 Driven by the desire to create new tools of musical expression, Mihalis Shammas presents Lyraei; a hybrid string instrument – played as a synthesizer – that offers a modern electronic interpretation of the ancient Greek harp. An immersive experience that takes the listener into a trance-like state through dense tapestries of sound.
This performance is offered in partnership with the Opéra de Rennes.
See you on 7 September to discover all the (hidden) treasures of the next edition of the Maintenant festival!