Brume
Joanie Lemercier
Free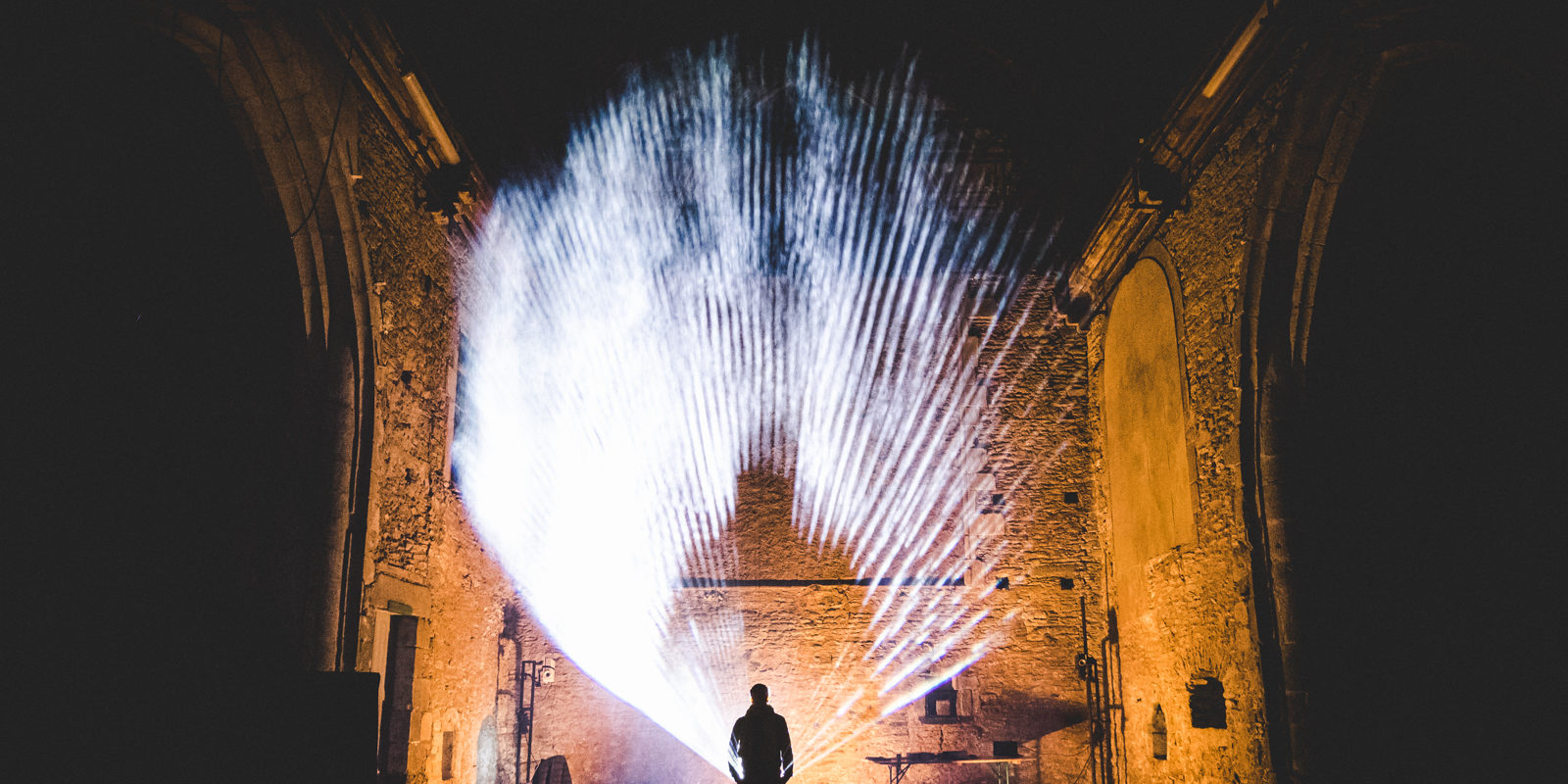 October 2nd to 11th
From October 2nd to 8th: 2pm-8pm
From October 9th to 11th: 12pm-5pm
Created by Joanie Lemercier, Brume is a custom-made immersive device made of atomized water. In the singular architectural space of the Théâtre du Vieux St-Étienne, the artist plays with the spectator's perception. On a curtain formed by a multitude of fine water droplets, light beams interact with the elements.
Joanie frees himself from the screen and the usual physical devices, modifying our frontal relationship with them and allowing a new interaction between the spectator and the projected image. It uses space and immateriality as a canvas, creating a sensation of floating projection in the open air.
In his work, Joanie Lemercier researches timeless subjects such as light, matter and geometry. With Brume, he is interested in the link between water and light and creates an intangible medium. Joanie continues to explore the possibilities of this new medium through a series of experiments and chapters, questioning our vision of reality.
Custom water screen device, software, computer, video projector, laser
Concept, creation and development: Joanie Lemercier
Production: Juliette Bibasse
This project is supported by the Wallonia-Brussels Federation.
joanielemercier.com/brume
Pictures of the installation
---


Installation presented with the support of Wallonie-Bruxelles International and the Centre Wallonie-Bruxelles/Paris.