CANCELLED – Island of Foam – Version XX, 2022
Stephanie Lüning
Cancelled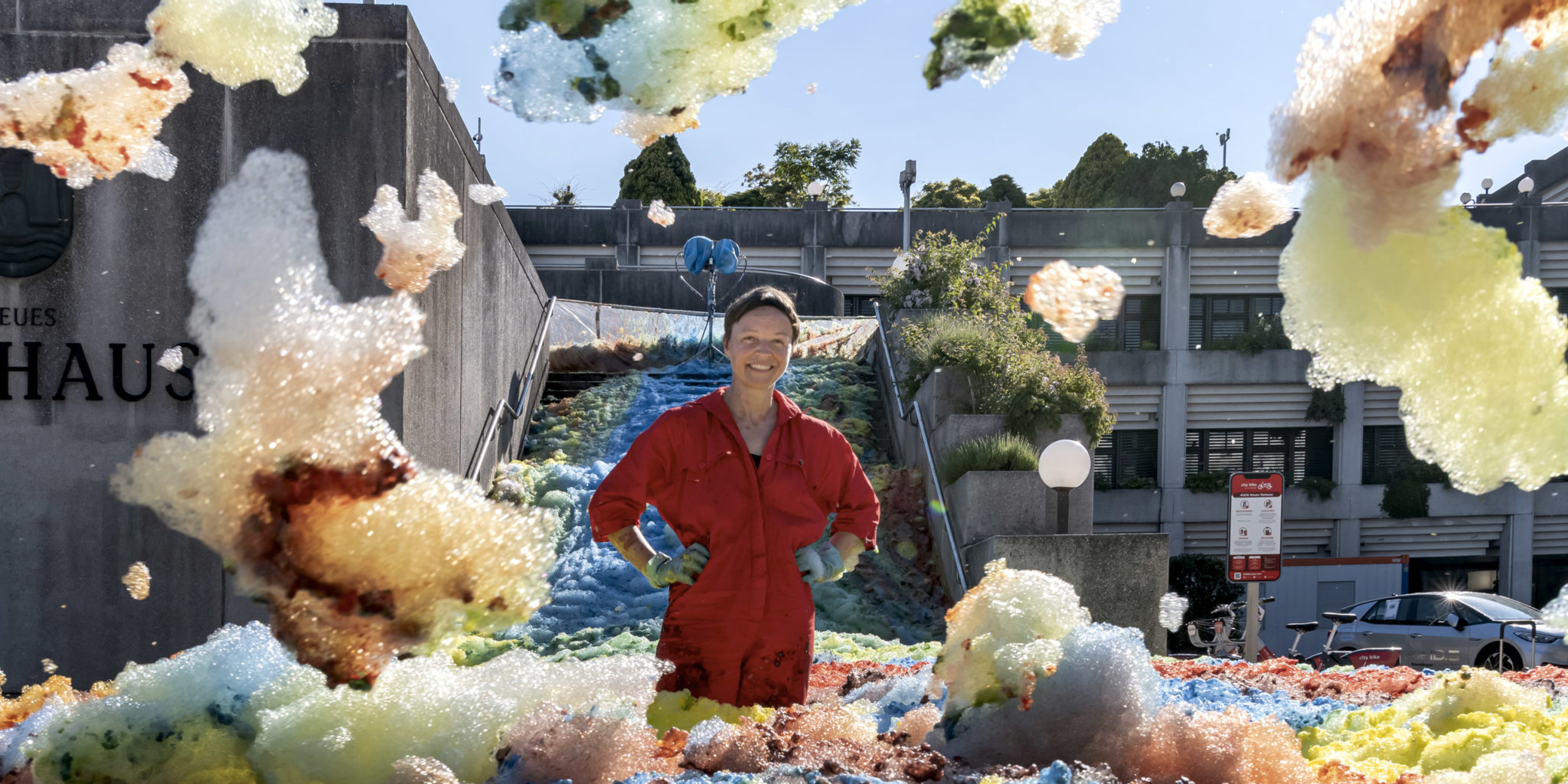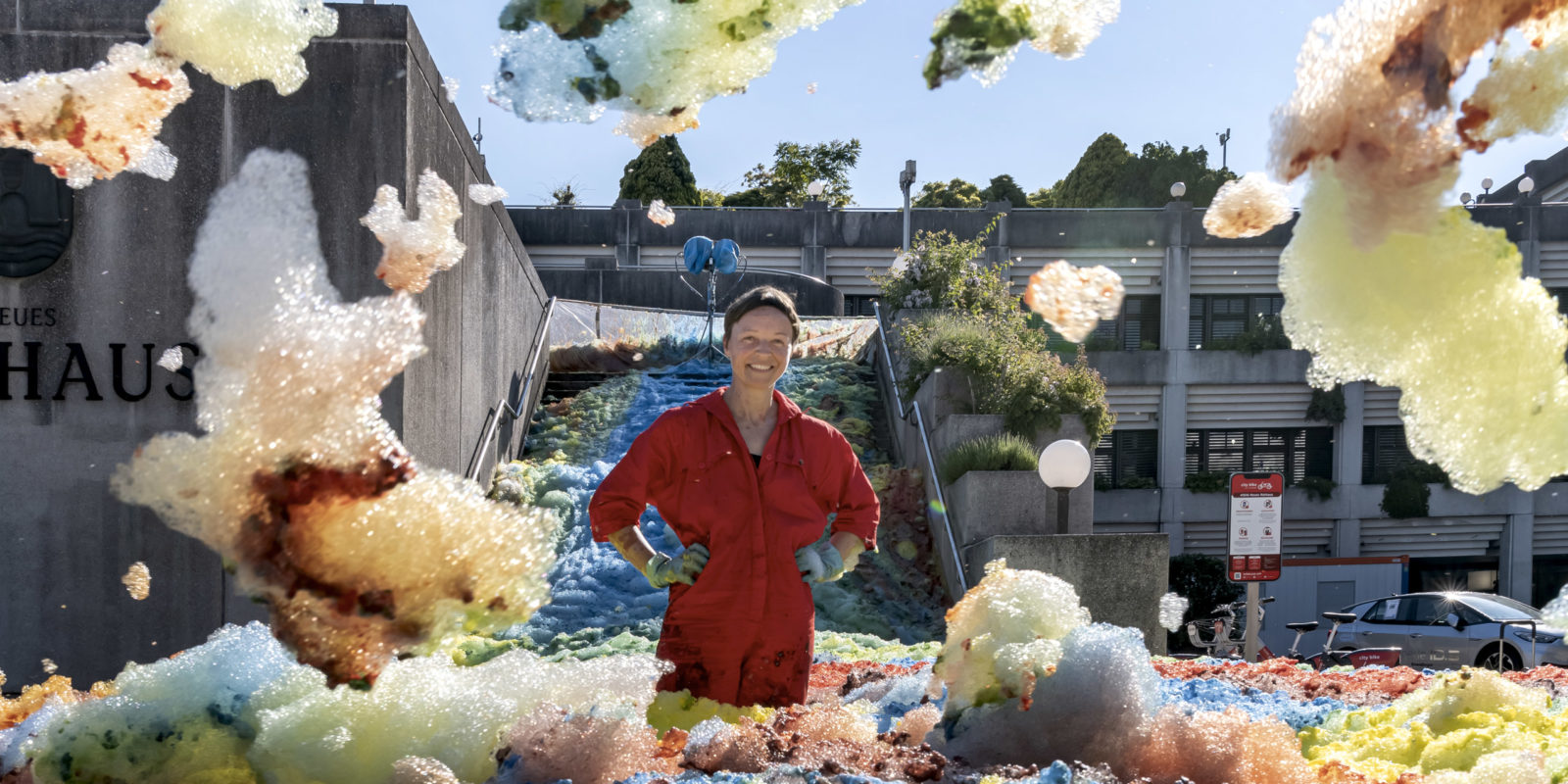 Sunday, October 9th, 2022
6pm to 7pm
Island of Foam – Version XX, 2022
---
Due to the drought alert in the department of Ille et Vilaine, this performance is cancelled.
---
Island of Foam – Version XX, 2022 is the final experience of the festival and promises to be a jubilant finale.
With Island Of Foam – Version XX 2022, Stephanie Lüning composes a monumental live work of foam and color. Spectacular, joyful and hypnotic, this performance will transform the square of the Rennes train station into an ephemeral foam architecture that will invade the place in a swirl of colors before disappearing. Through this performance, the artist proposes a sublime and bewitching metamorphosis of empty spaces and explores the limits of painting.
---
This performance is offered in partnership with Les Tombées de la Nuit as part of Dimanche à Rennes.
The products used for this performance are entirely biodegradable and have been rigorously selected for their lack of environmental impact.
The contact with the foam can temporarily color the skin and the clothes.
In pictures