Pulse
Tristan Ménez
Free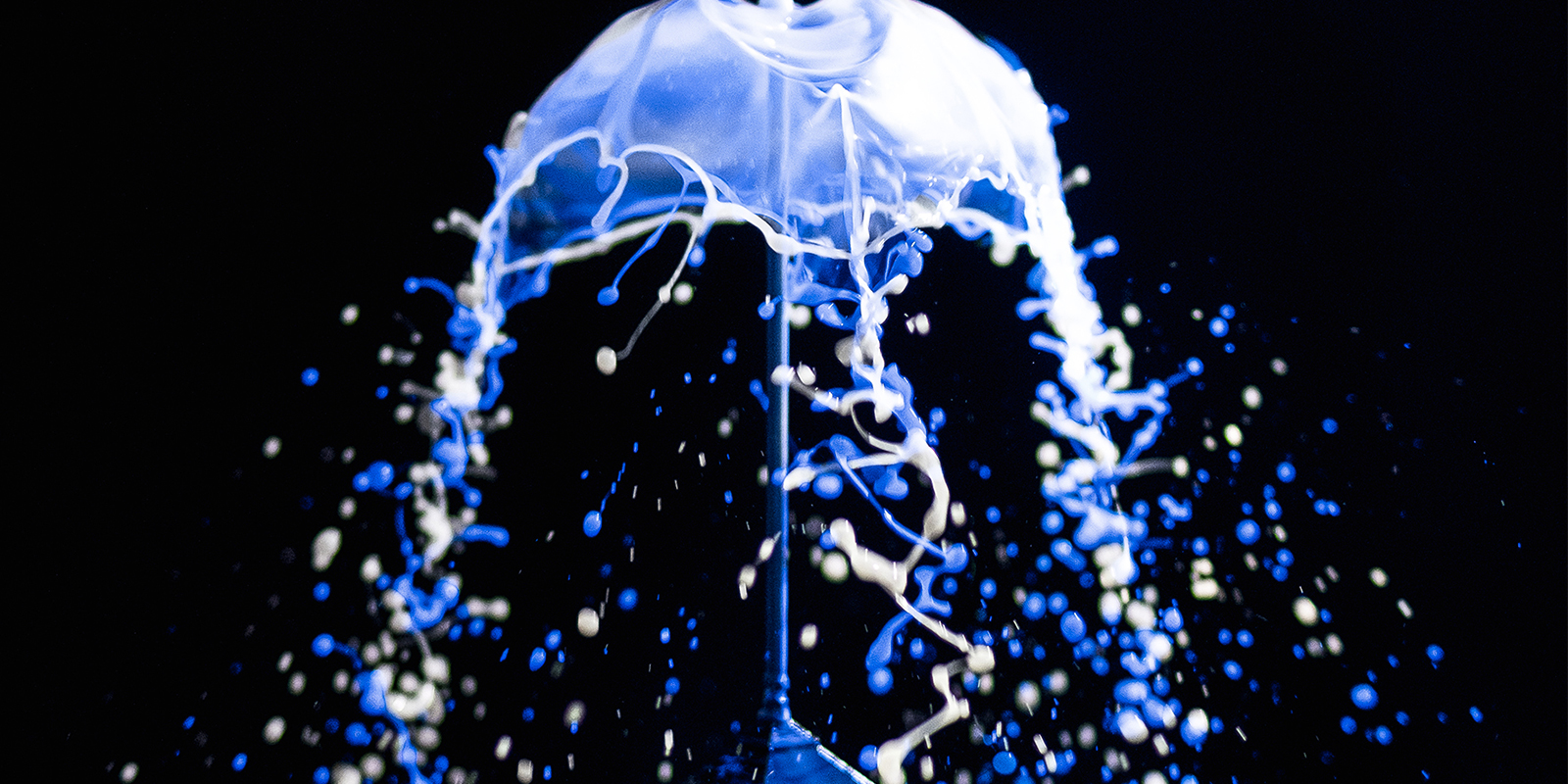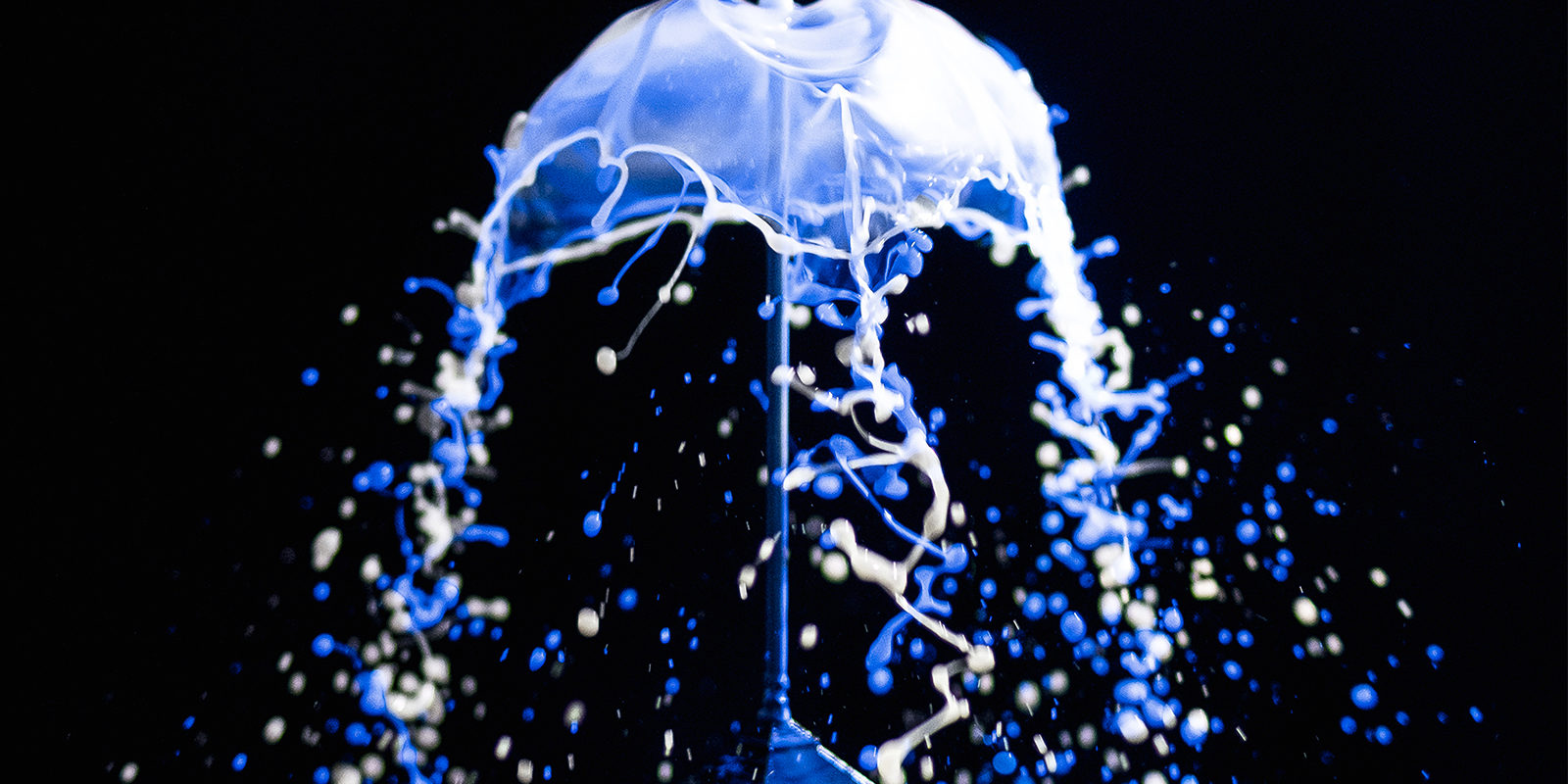 From October 6 to 9, 2022
Thursday: from 1pm to 4:30pm / Friday: from 1pm to 7pm / Week-end: from 10am to 7pm
Pulse
With the Bloom installation as a starting point for artistic reflection and plastic experiments, induced by the vibration of water, Tristan Ménezdevelops through Pulse a new sound and visual environment. Composed of a series of four fountains, the visitor is invited to wander among these bewitching sculptures.
The whole forms a ballet of visual, sound and light perceptions that make the invisible visible. The vibration of the bass creates and gives rhythm to the hypnotic movements of this elusive liquid material; these drops of water in suspension capture the attention and fascinate by the perpetual variation of forms that they generate.
Pulse is an invitation to the contemplation of aquatic oscillations, which summon a sensitive metaphor of the cycle of life.
---
Pulse is an original creation by Tristan Ménez, supported and produced by Electroni[k], in co-production with Stereolux, Station Mir< and ASCA with the support of the Région Bretagne in the framework of the mutualized production aid.
---
En images