Manicouagan – Exhibition
Paul Duncombe
Free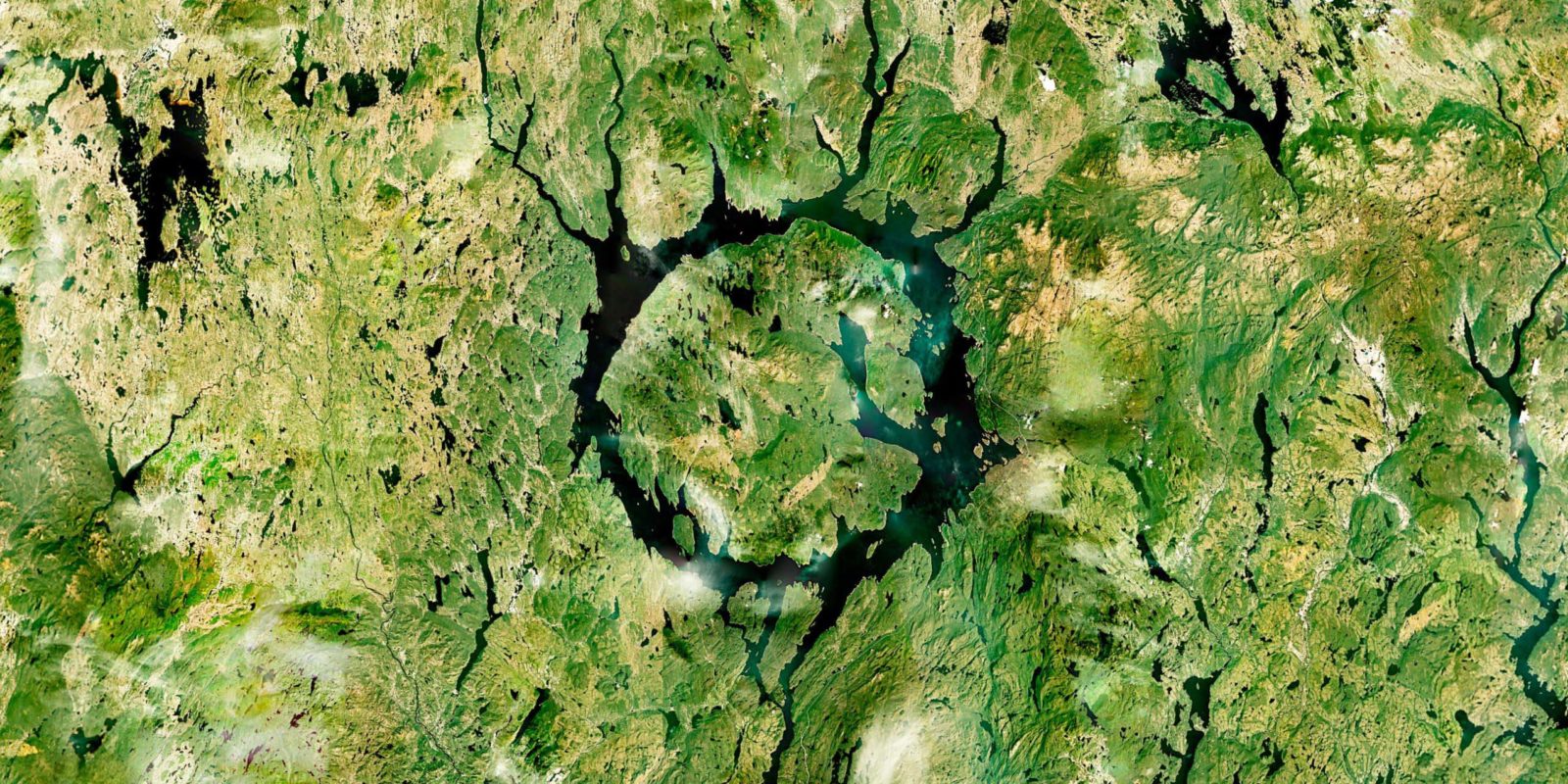 From October 6 to 9, 2022
Thursday & Friday: 1pm to 7pm / Week-end: 10am to 7pm
Manicouagan
Nicknamed the Eye of Quebec, this immense space located on the ancestral territory of the Innu nation, is since 2003 a World Biosphere Reserve (UNESCO) where the Uapishka scientific station is located and which shelters a unique fauna, flora and geological features.
After two years of preparation, an expedition that brings together researchers, poets, photographers, writers, guides, explorers, divers and documentary filmmakers is set up in 2021 with Paul Duncombe.
Paul Duncombe presents us the first creations that came out of it. From the depths of the meteor crater to the Ground Zero summit of the impact, the exhibition unfolds around the data collected in situ. The digitized sunken forests are then transformed into scores and the scanned reliefs into digital particle streams. In this unusual project, on the site of the 4th great extinction of life, the artist reveals the beauty of the landscapes interpreted by machines.
In the digital era, in a world from now on mapped, rationalized, conscious of its finiteness, this device at the same time digital and physical, which crosses arts and sciences, allows to reintroduce sense and link between the initial historical shock, the biological rebirth of the site, and the current crises.
Coproduction : Sporobole, Station Mir / Festival ]interstice[, La Tonne, Stereolux/Scopitone, Electroni[k]/ Maintenant
Supported by : Canada Council for the Arts (CCA), Conseil des Arts et des Lettres du Québec (CALQ), Consulate General of France in Quebec City, Institut Français, Région Normandie
Partnerships (territory) : Innu Council of Pessamit, Uapishka Station
Partnerships (science): François Girard / Université de Montréal (UdeM), Richard Fournier / Université de Sherbrooke (UdS), André Arsenault / Canadian Forest Service (CFS)
Caveats: An ecological reserve is a territory that is not accessible to the public, except with an authorization for research, scientific or educational activities. The Manicouagan Project has been authorized by the Ministry of the Environment and the Fight against Climate Change
Winner of the COAL 2020 award
---
In pictures