Mécaniques Discursives
Fred Penelle & Yannick Jacquet
Free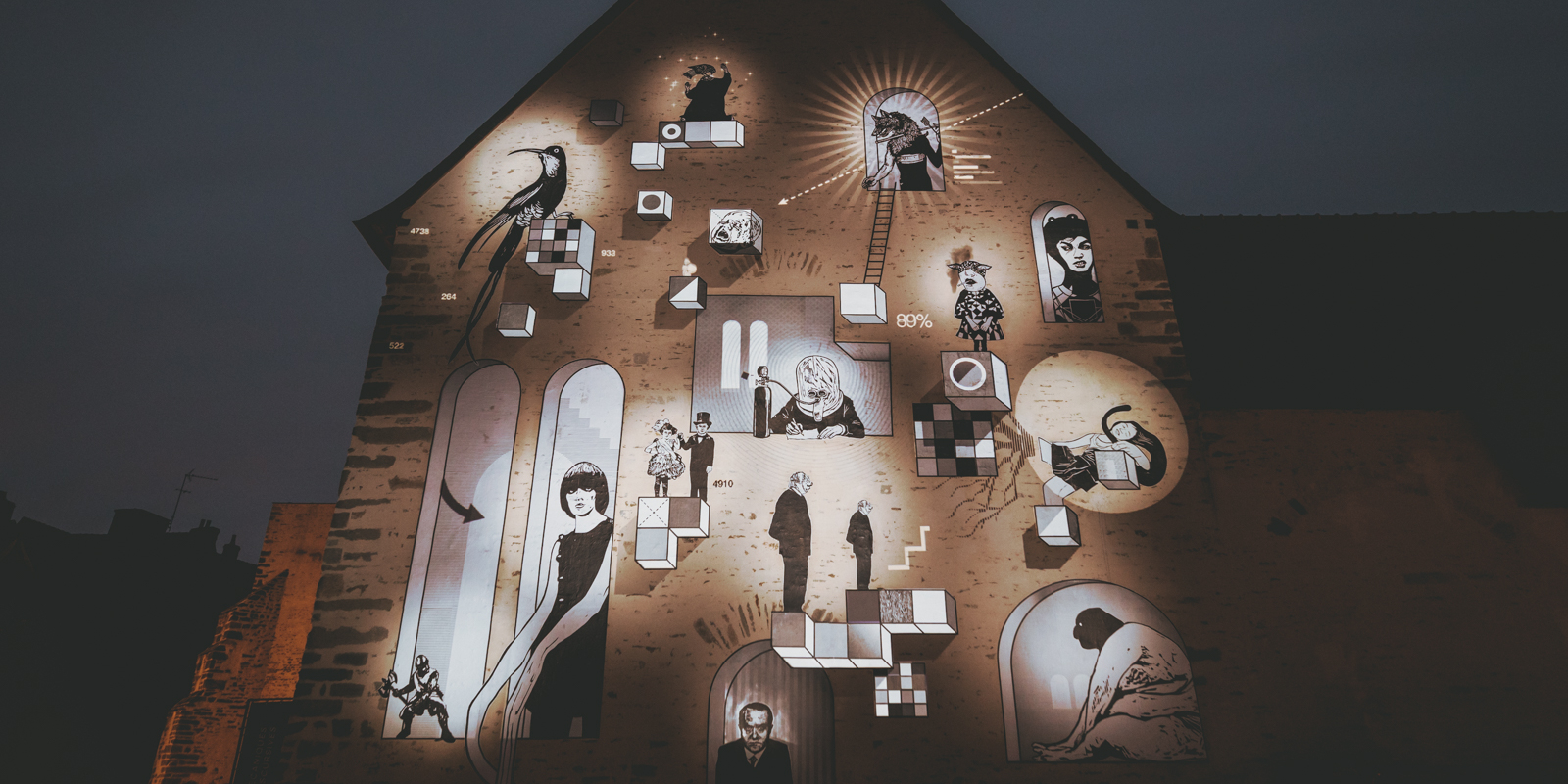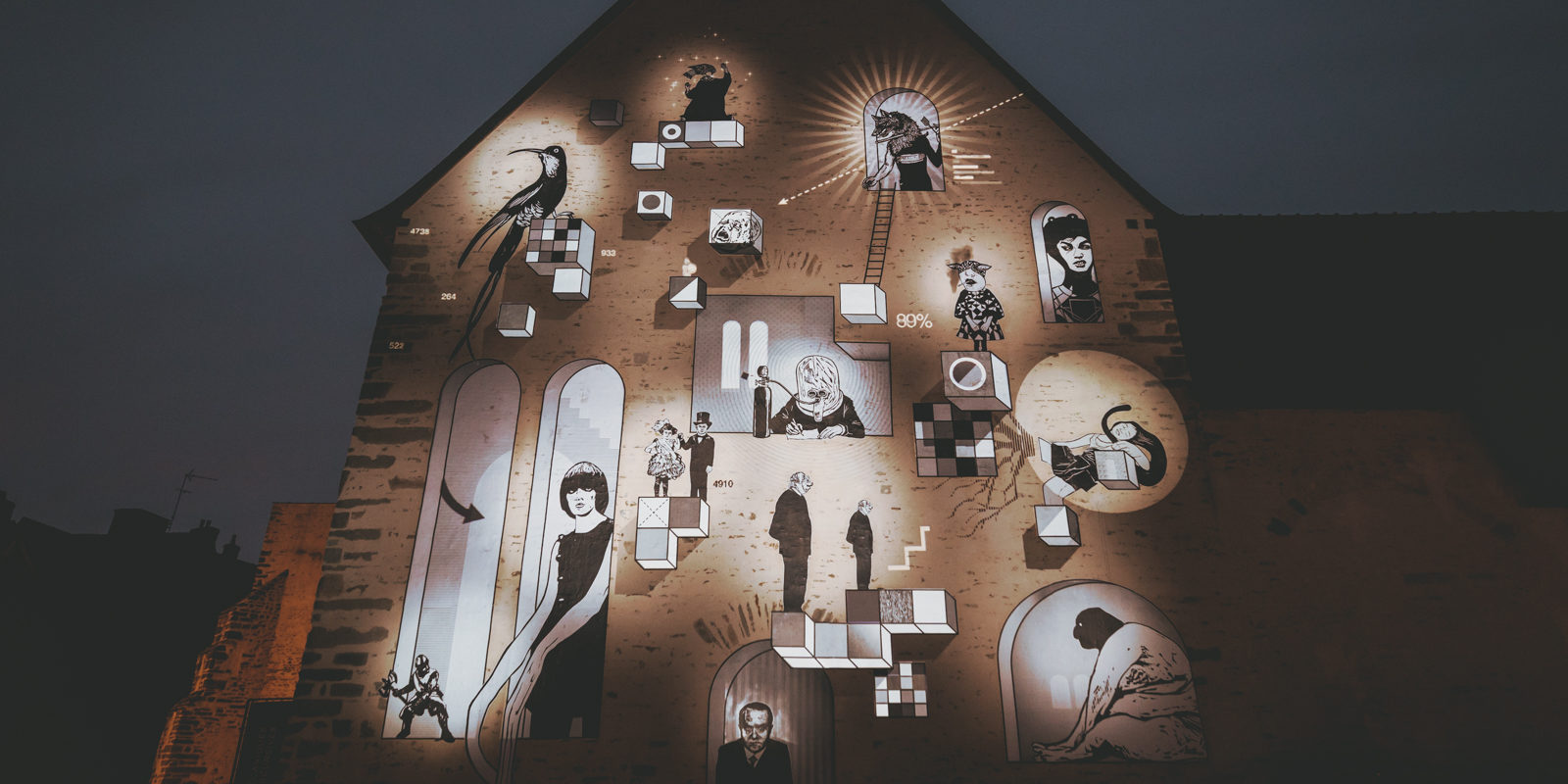 October 2nd to 11th
From nightfall to 10:30pm
While the race of time seems to accelerate day by day, Fred Penelle and Yannick Jacquet propose a break, a suspension, a breath. On the wall stretches a strange mechanic populated by obscure and unknown yet familiar chimeras. Laboratory experiment or plan of a network to be built? The whole meticulously assembled like a fine clock traces connections, paths, true-false looped itineraries inviting to escapism, to daydreaming. The narration is deconstructed like the scenario of a film with a thousand stories. Everything is done to provoke bewilderment, a return to the past, a flight to the future. Time is crushed, decomposed, lost and yet everything refers to it. "Mécaniques Discursives" is like a parenthesis between two eras, that of Gutenberg and that of big data. By confronting the oldest method of image reproduction (woodcutting) with the most contemporary technologies of digital creation, the installation crosses the centuries and contracts time.
Pictures of the installation
---
In partnership with Les Tombées de la Nuit and Destination Rennes, as part of Dimanche à Rennes. With the support of Wallonie-Bruxelles International and the Centre Wallonie-Bruxelles/Paris – as part of its programming cycle: Hors-Les-Murs Constellations.
The presentation of this work is dedicated to Fred Penelle, who tragically left us last spring.