The Ceremony
Franka Marlene Foth, Linda Hayford, Loïc Koutana, Mana Lobato, Nay-Seven, NSDOS, Viktor Stargazer & Zorka Wollny
Sold out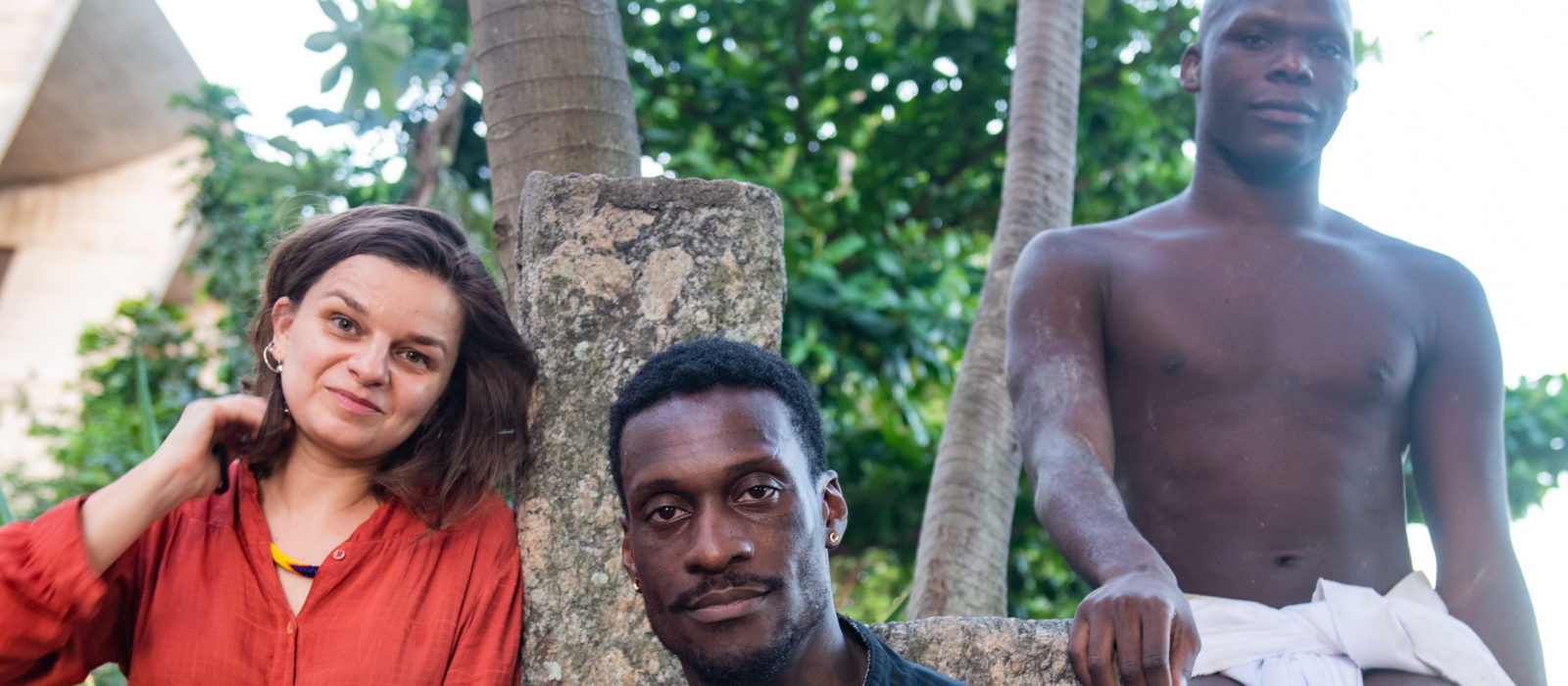 In a climate of National and International insecurities, one of the greatest contemporary challenges is the birth of new communities. The Ceremony is a Novas Frequências (Rio de Janeiro) performative action that gathers Loïc Koutana (BR/FR), NSDOS (FR) and Zorka Wollny (DE/PL). Developed in collaboration with ICAS (International Cities of Sound) festivals CTM (Berlin) and Maintenant (Rennes). The project will present ideas on migration, identity, minorities and space specificities through collective performances in three installments. The Ceremony wants to celebrate multiculturalism in a current time where respect, solidarity and human rights seems in danger.
The Ceremony brings together three artists from different backgrounds. They create a new space in which they use their own tools and methods and invite people to join them:
Migration Series I – Rio de Janeiro (BR), 18 nov. > 9 dec. 2019: a creation laboratory was imagined, to present a work in progress using collective performance as a means of reflection on the complexities of immigration, identity, community, fluidity and space.
Migration Series II – Berlin (DE), 24 jan. > 2 feb. 2020: the Rio de Janeiro ceremony was taken up again and enriched with the personal stories of the new and new participants. 
Migration Series III – Rennes (FR), 28 sept. > 3 oct 2020: this performance is the third part of this collective adventure in several territories. It will be the result of a week of residency at the CCNRB and at a distance, by NSDOS and Loïc Koutana, with the participation of local artists and German and Brazilian artists who participated in the first two components of this international cooperation.
The artists of The Ceremony – series 3 in Rennes :
On site : Linda Hayford, Nay-Seven and NSDOS
From Brazil: Loïc Koutana, Mana Lobato, Viktor Stargazer and Zopelar
From Germany: Franka Marlene Foth



Watch The Ceremony
---






The Ceremony is developed by ICAS network members Novas Frequências (Brazil), Maintenant Festival (France), and CTM Festival (Berlin), with the support of Goethe-Institut and the Institut Français.