Workshop with Sacrifice Seul
Canceled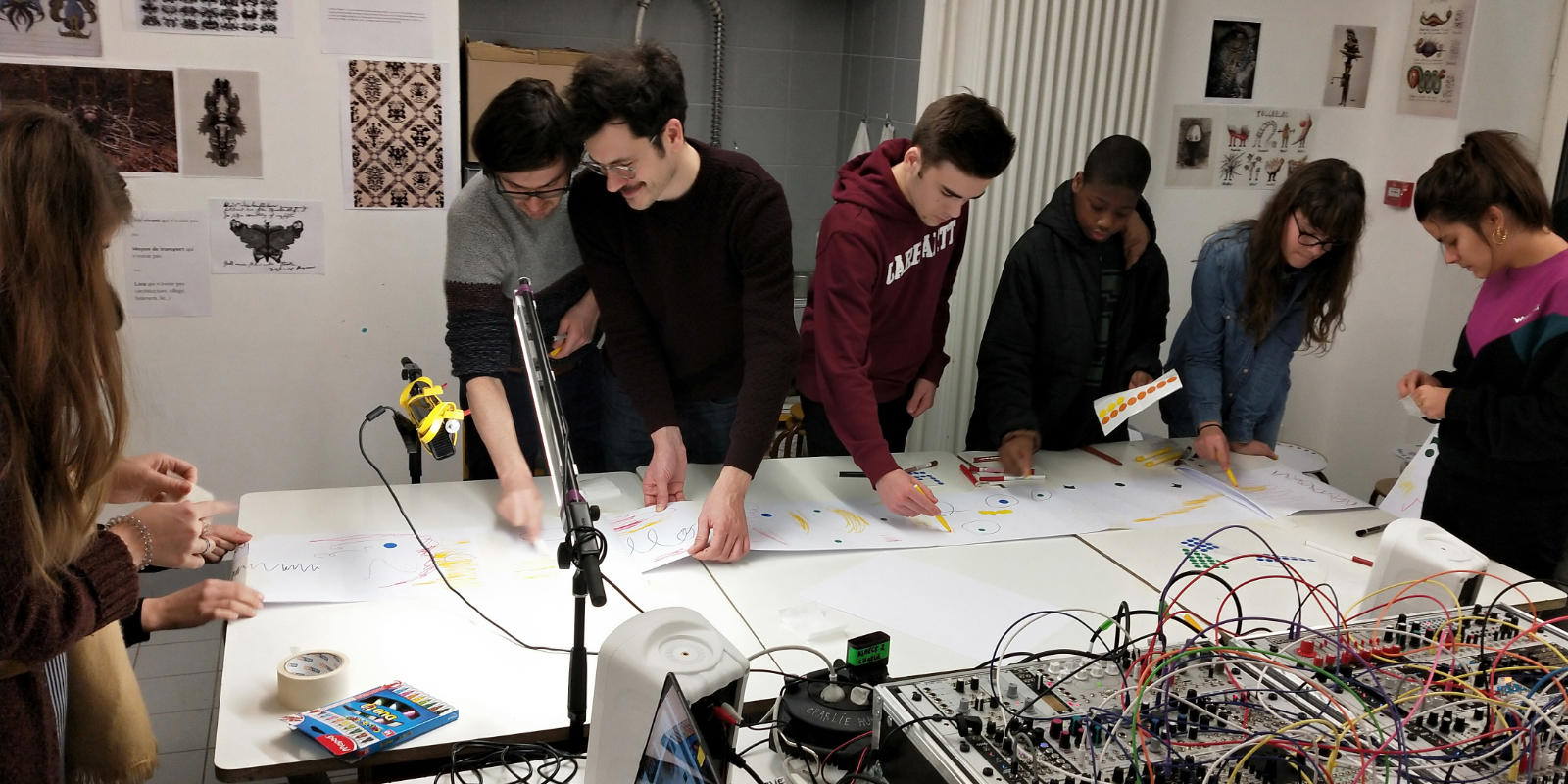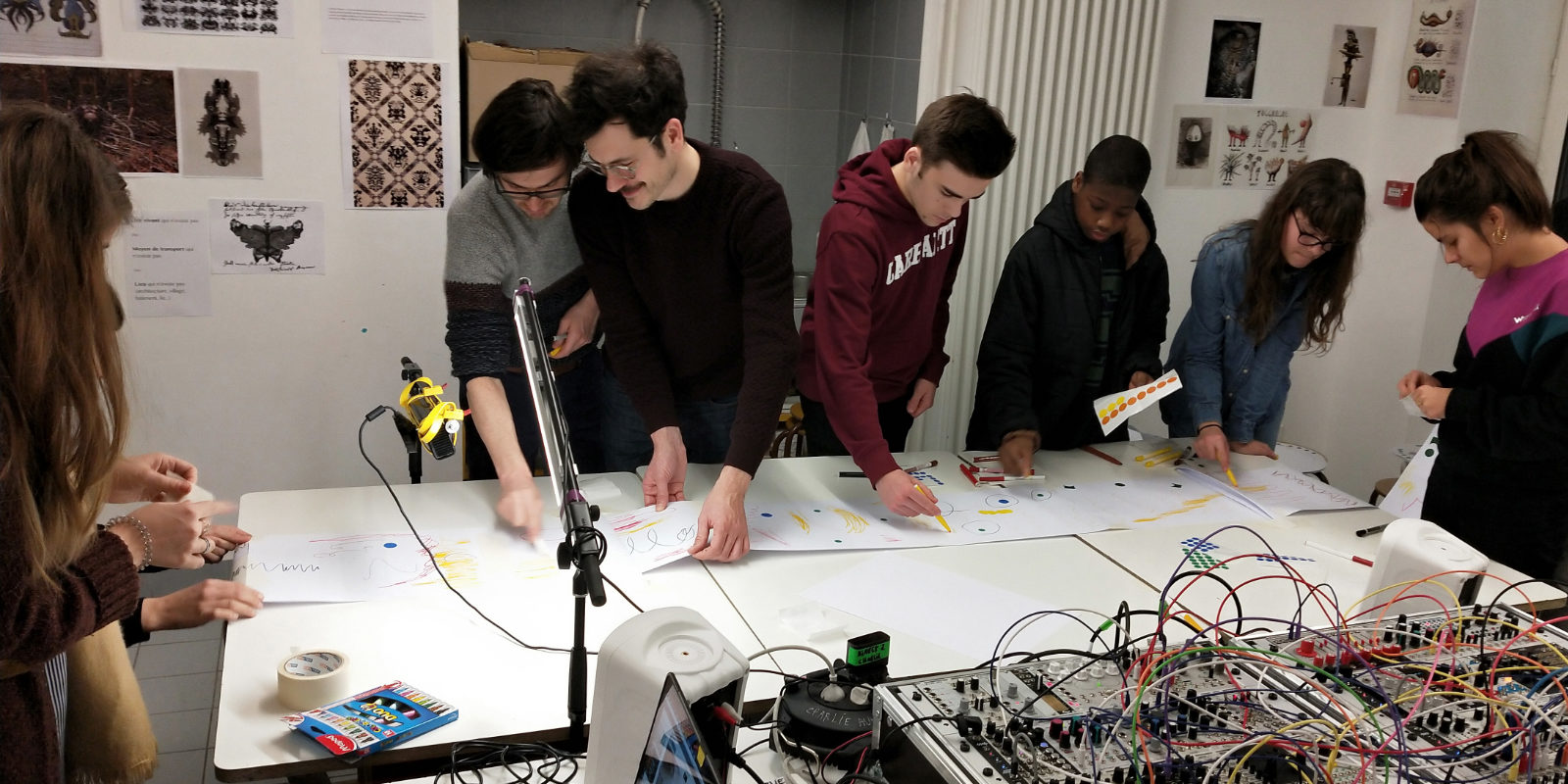 Sounds' discoveries often involve listening to hit songs from the music industry, with very smooth and formatted sounds. Charlie Aubry, who performs under the name Sacrifice Seul*, wishes to offer another access to sound matter, to train his ear to perceive that music can emanate from any part and be written in any way.
In order to get off the beaten track, he proposes a workshop to hear colors and shapes. The participants are invited to draw the sounds to create an original "score". To interpret this new language, Charlie has designed a program capable of analyzing the different visual data present on the score, converting them into sounds that will be played by a modular synthesizer.
Once this language has been assimilated, the participants will be asked to create their own vocabulary and a giant score that will be played in real time under a webcam.
---
Sacrifice Seul* develops installations calling up various objects that he assembles, tinkers with and diverts. These structures are often autonomous and are activated thanks to programmed digital scores that frequently generate sound material.  At the same time, he develops performative musical projects using short-circuited machines and various recordings that he accumulates to the point of total confusion of sounds.
---


*Artist presented with the support of SHAPE platform, co-financed by Europe Creative program of European Union.