Electroni[k] presented the 17th edition of the Maintenant festival from October 10th to 15th. Maintenant transported you in an atmosphere of artistic innovations, between smiles, spheres and air bubbles!
Conventional? Never!
The 2017 Maintenant festival brought you its snapshot of contemporary artistic creativity: lectures, concerts, installations…
In the heart of the Fine Arts Museum in Rennes, Apollo Noir breaks the codes of electronic music, in the Old Saint-Etienne Theater, ADA makes of air bubble an instrument for a collective work. After that, you can chat and cuddle Hugues, a fantastic creature from the BBB Collective.
All in all, 17 places of Rennes area have been invested for multiple experiences that have created the surprise.
---
A few numbers :
35 000 spectators
5 exhibitions
60 artists
17 places
Visual identity by Erosie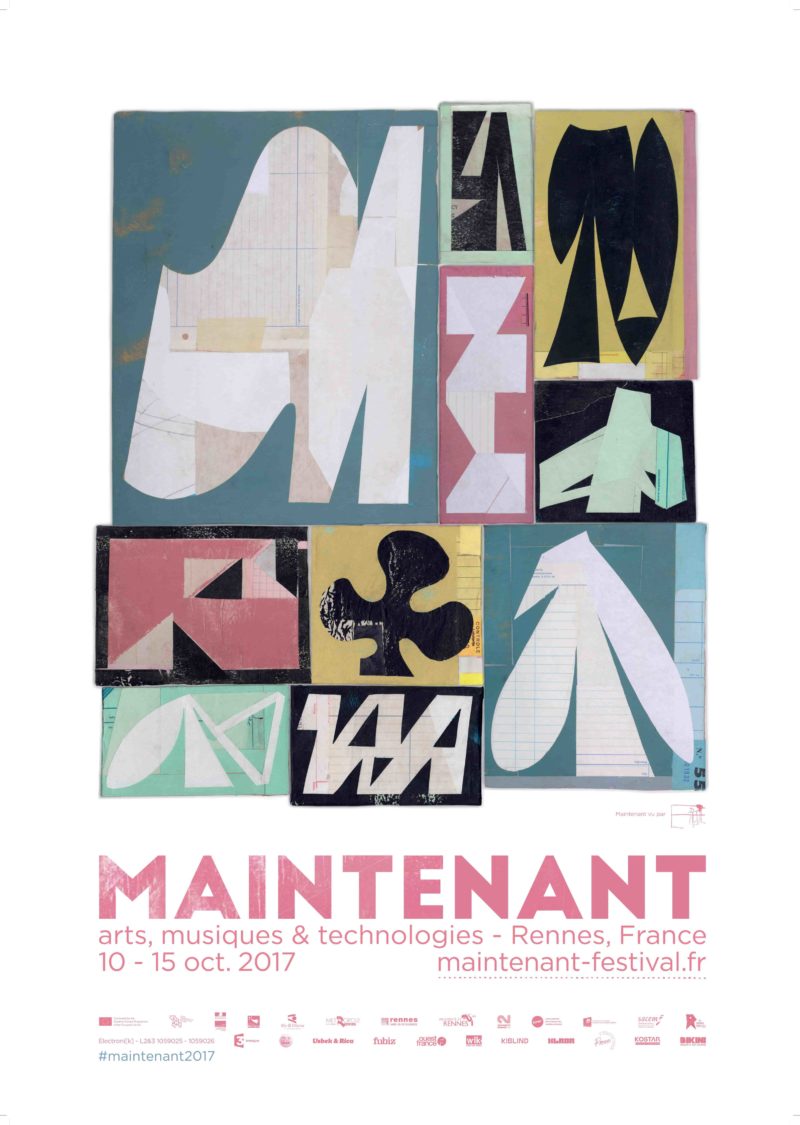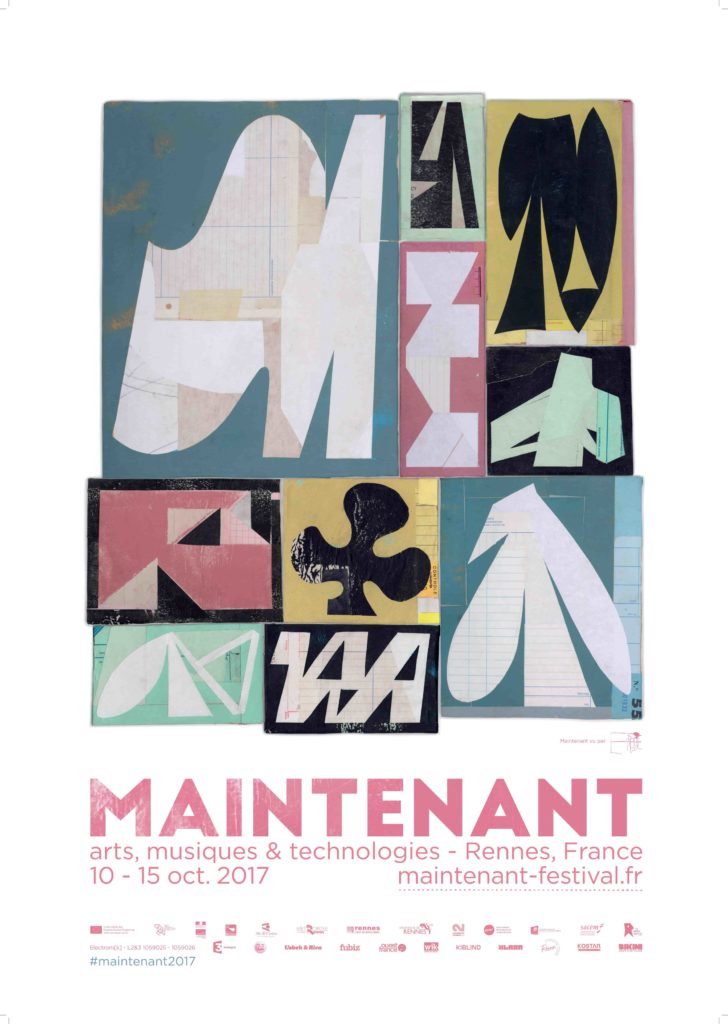 Agathe Mercat & Morgan Daguenet (FR), Airsouth (FR), Andreas Trobollowitsch (AT), Anthony Linell Aka Abdulla Rashim (SE), Apollo Noir (FR), Baptiste La Barbe et Romain Coulon (FR), BBB – Bon Baiser de Bretagne (FR), Bérengère Amiot (FR), Black Zone Myth Chant (FR), Chloé (FR) & Vassilena Serafimova (BG), Clara! (ES), Collectif Dynamorphe (FR), Collectif Recif (FR), Courtesy (DK), Earl (FR), Elissa Cassini (FR/US), Elodie Fiat, Hélène Hingant, Lucile Drouet (FR), Eszaid (FR), Florence Bost (FR), Fraction & Starnault (FR/QC/CA), IDLV – Indien Dans La Ville (FR), Inga Mauer (RU), Jankev (FR), Jean Terechkova (FR), Jean-Baptiste Le Clec'h & Jean-Marc Méléard (FR), Jesse Lucas (FR), Kabaka (FR), Karina Smigla- Bobinski (DE/PL), Kassem Mosse (DE), KCIV (FR), Knappy Kaisernappy (FR), LAAKE (FR), Laura Jackson (US), Leissen (FR), Les Gordon (FR), Louveteau 6.3 FM (FR), Lucie Le Guen (FR), Mélanie Courtinat, Salomé Chatriot, Iseult Perrault (CH), Morgan Daguenet (FR), Myriam Bleau (CA), N.M.O (ES/NO), NSDOS (FR), Orchestre Symphonique de Bretagne (FR), Puzu Puzu (FR), Romain Coulon (FR), Sidney (FR), Skuna (FR), SKYH1 (BE), SoulBarex (FR), V4W.ENKO (UA), Vanadis (FR), Varg (SE), Varvara & Mar (EE), Vincent Godeau & Agathe Demois (FR), Willow (UK), Yiannis Kranidiotis (GR).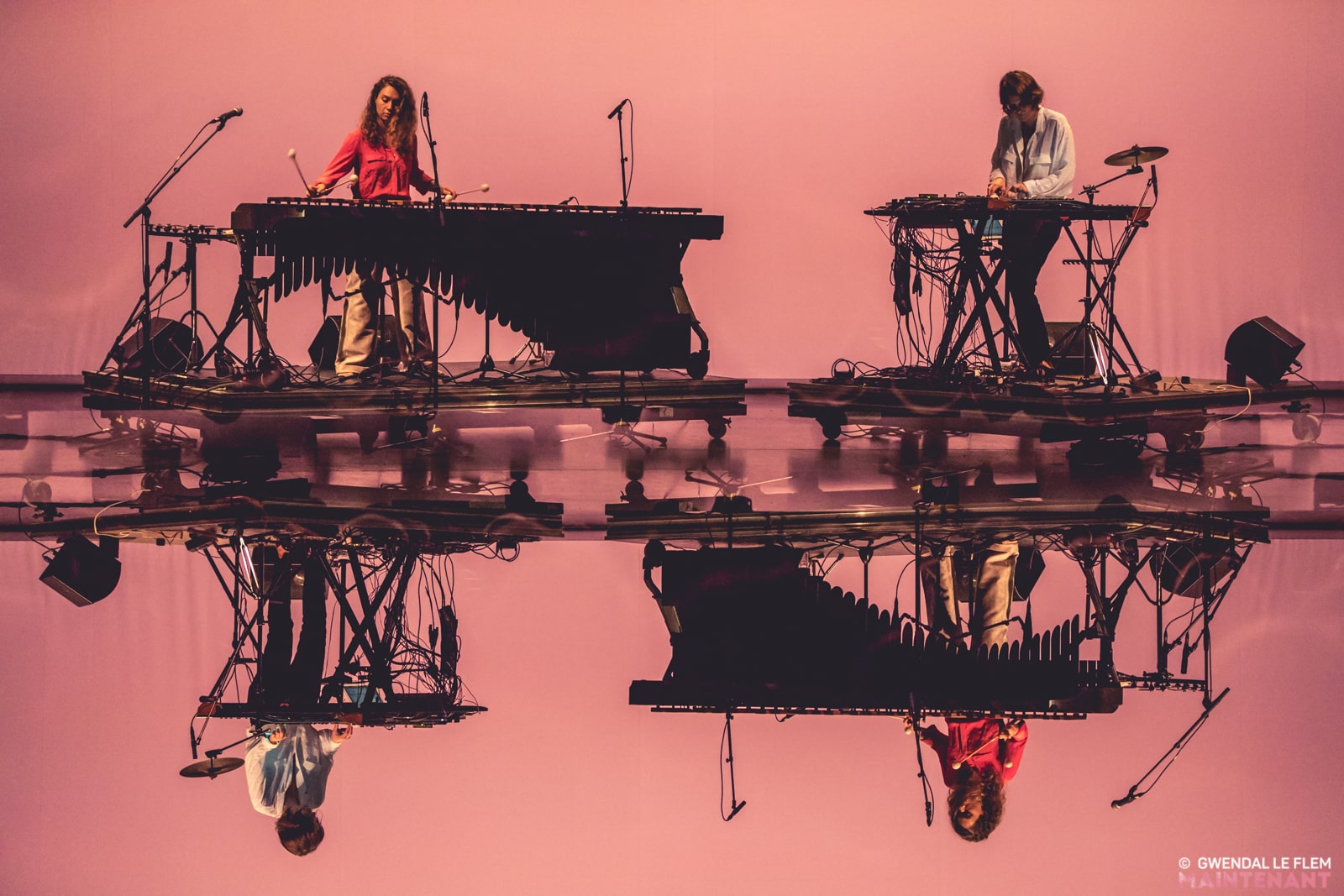 Venues of Maintenant 2017