Maintenant 2020 ► Joanie Lemercier's unexpected projections
Publish on 24 November 2020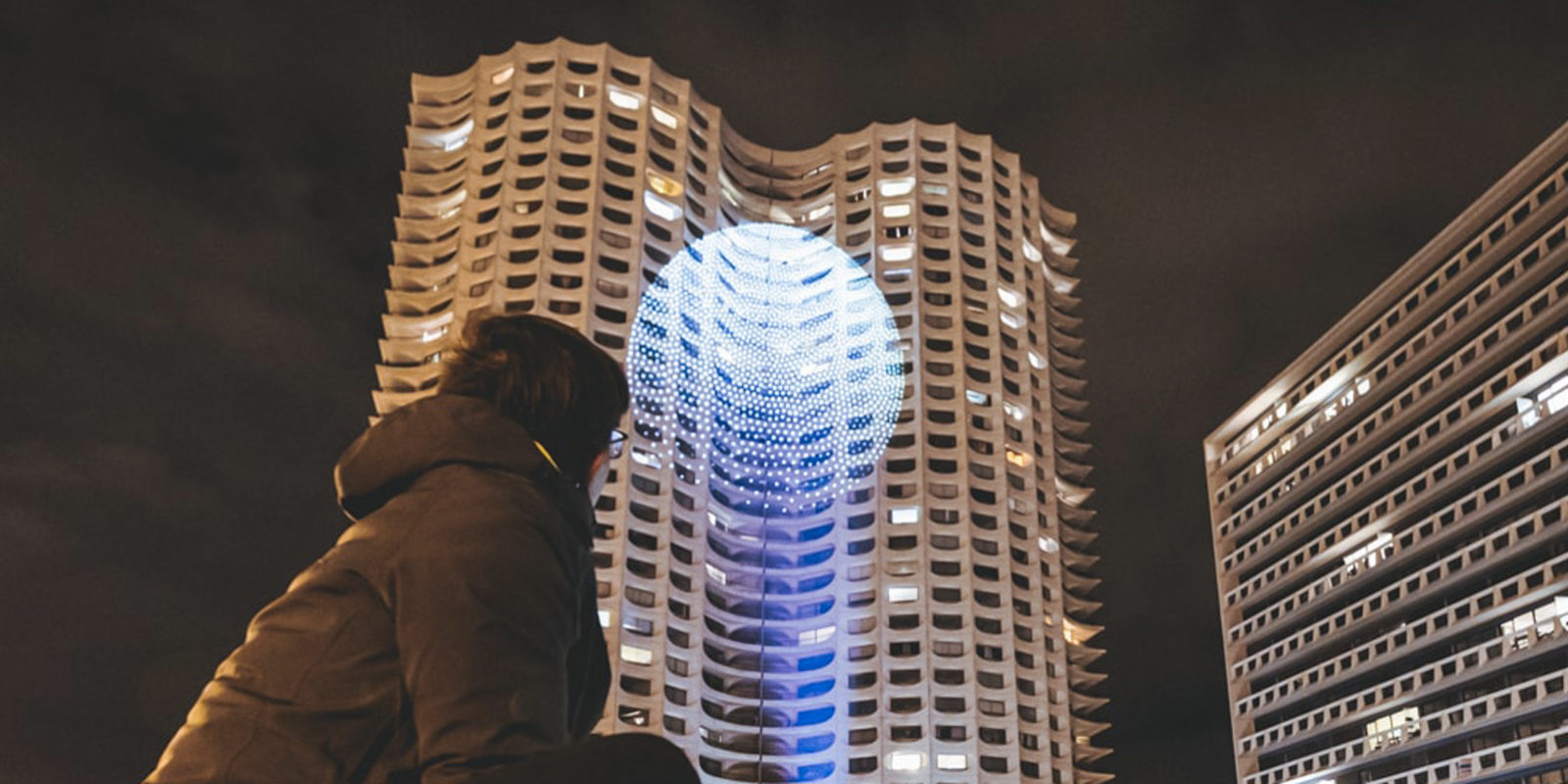 Joanie Lemercier was present throughout the festival to exhibit the immersive work Brume and the visual identity Art & Activism co-created with Pierre Vanni. As part of the Ambivalences series of conferences, he also participated in a round table discussion and talked about his relationship to digital artistic creation and the environmental emergency. The visual artist from Rennes took advantage of his visit to highlight the architecture of his hometown.
An activist and artistic approach 
Joanie Lemercier first explores video mapping, geometry, nature and light with the European collective AntiVJ. Then, he develops his willingness to free himself from the screen. For a few years, the artist from Rennes has been interested in the largest coal mine in Europe: Hambach, near Brussels. His experience with the mine and the activists fighting there has turned out to be a decisive point in his artistic practice. Joanie Lemercier participates in civil disobedience actions with the climate organization Ende Gelände by making projections on the mine site.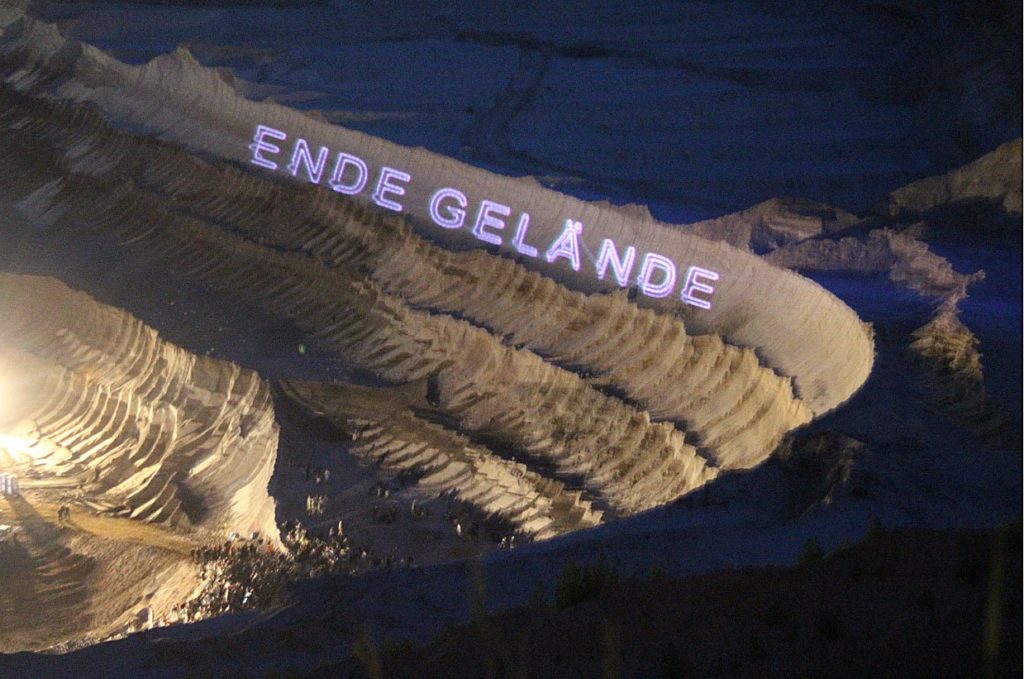 For these actions, Joanie Lemercier uses a battery-powered gobo projector for easy portability. However, this requires the artist to work with a fixed image where his practice has led him to privilege moving images.
Appropriation and transmission
Within the framework of the Ambivalences conferences, Joanie is meeting with the students of the Master DPAN (Management of Audiovisual and Digital Projects) of the University of La Rochelle, to produce a video format dedicated to the presentation of her career, her projects, her commitment and her reflections in connection with the climate emergency and the environmental cause:
Following this meeting, the artist and activist invites them to accompany him for a performance of spontaneous projections. A moment of exchange where he transmits his experience and his relationship to the image and the framing. On the occasion of the 20th edition of Maintenant festival, he hijacks the sphere created for the visual identity to reenchant the urban space.