"I know u care" Stellar OM Source & 254Forest
Opening with the projection of "My Generation" by Ludovic Houplain
Sold out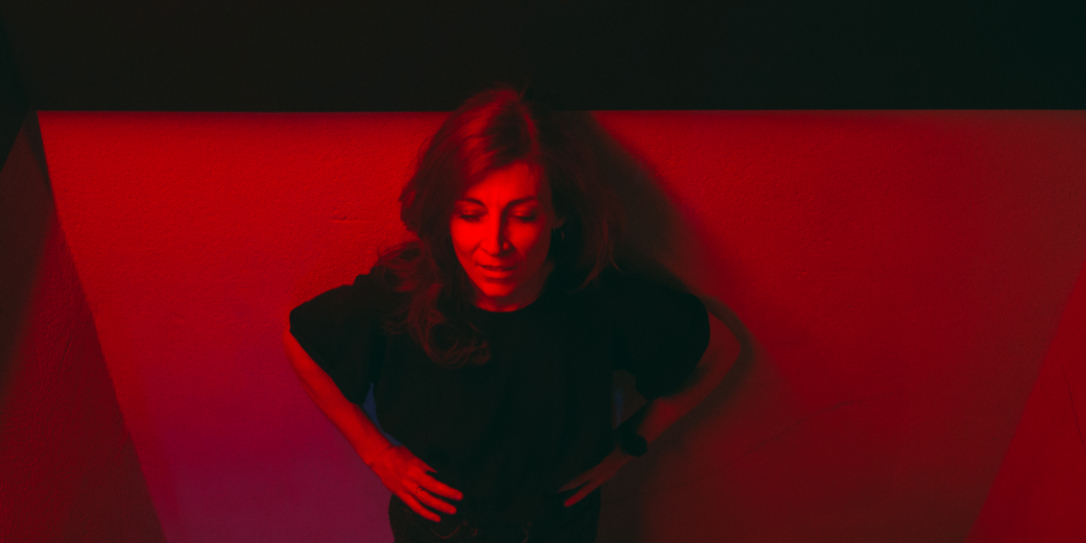 Opening of the show with "My Generation" by Ludovic Houplain:
What if we left our smartphones for a second and opened our eyes wide shut? That's what the short film My Generation proposes: along an eight-minute travelling shot, we cross the different worlds of our time – contemporary art, GAFA, sports, religions, pornography, politics, finance; sacred cows, golden calves, generalized surveillance, opiums of the people. This is Jerome Bosch teleported into the post-Warhol era. If modern alienation is pointed at, there is no moral judgment, but clinical detachment like Kubrick – facts, nothing but facts. Selected in numerous festivals (Annecy, Zagreb, Athens, Stuttgart) and already awarded here and there (Houston, Manchester), My Generation is the fruit of an artistic collaboration between Mirwais and Ludovic Houplain.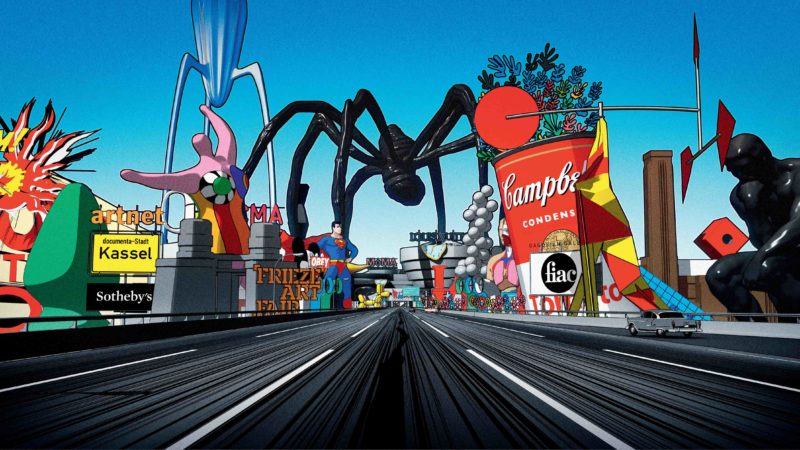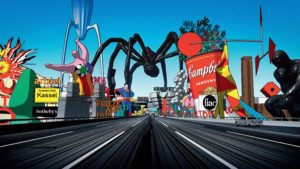 ---
Audiovisual performance "I know u care" de Stellar OM Source & 254Forest:
"I know u care" is a unique audiovisual collaboration, the result of the work of 254Forest based on the personal archives of Pierre Debusschere, and Stellar OM Source* mixing live.  A first 40-minute hybrid live show was presented on Twitch in the spring, as an abstract and creative response to the times we are living, together, now. A new format has been adapted and will be premiered at the Théâtre du Vieux St-Étienne.
"Expect an abstract drift that translate our questionnement of these unprecedented times we are sharing, it's also a love letter to music and the power music convey. But also a questioning of the state live music experience in the future. As that industry has also been put to the ground because of this pandemic. We are hopeful that we will meet soon again on the dance floor."  Pierre Debusschere
---
Stellar OM Source* is the music project of Christelle Gualdi, a French-Italian producer, DJ and architect born in Paris and based in Belgium. Active for more than a decade, Christelle's acclaimed 2013 album Joy One Mile and Nite Glo (2015), both on the boundary-pushing New-York label RVNG Intl., firmly established her as an artist to watch out for. She brings elements of techno, house and new-wave into a unique musical palette, marking out her signature of emotive uplifting melodies and contagious, bassline-centered grooves. Returning to music production after a 3 year break she released the EP I See Through You on Dekmantel.
---
Belgian director, photographer and curator, Pierre Debusschere uses innovative technologies to create high-impact visuals. In 2009, he founded 254Forest, a creative studio working in the fields of cinema, art, photography and music.
Pierre Debusschere launched his career at Dazed & Confused in 2008. Shortly after, he was invited to work with Nicola Formichetti on an acclaimed digital content application for Vogue Hommes Japan and Dior Homme, the first of its kind for the magazine. He has created hard-hitting campaign films for Louis Vuitton, Dior, Y3, Hugo Boss, Costume National and Raf Simons. More recently, he directed two music videos for Beyoncé's eponymous visual album and a full range of campaign images for the Belgian National Opera. 
Pictures of the performance
---

In order to make the proposal accessible to deaf and hard of hearing people with hearing aids, a system of individual magnetic loops will be set up and offered at the entrance.
---


*Artist presented with the support of SHAPE platform, co-financed by Europe Creative program of European Union.