Soudain toujours
Guillaume Cousin
Free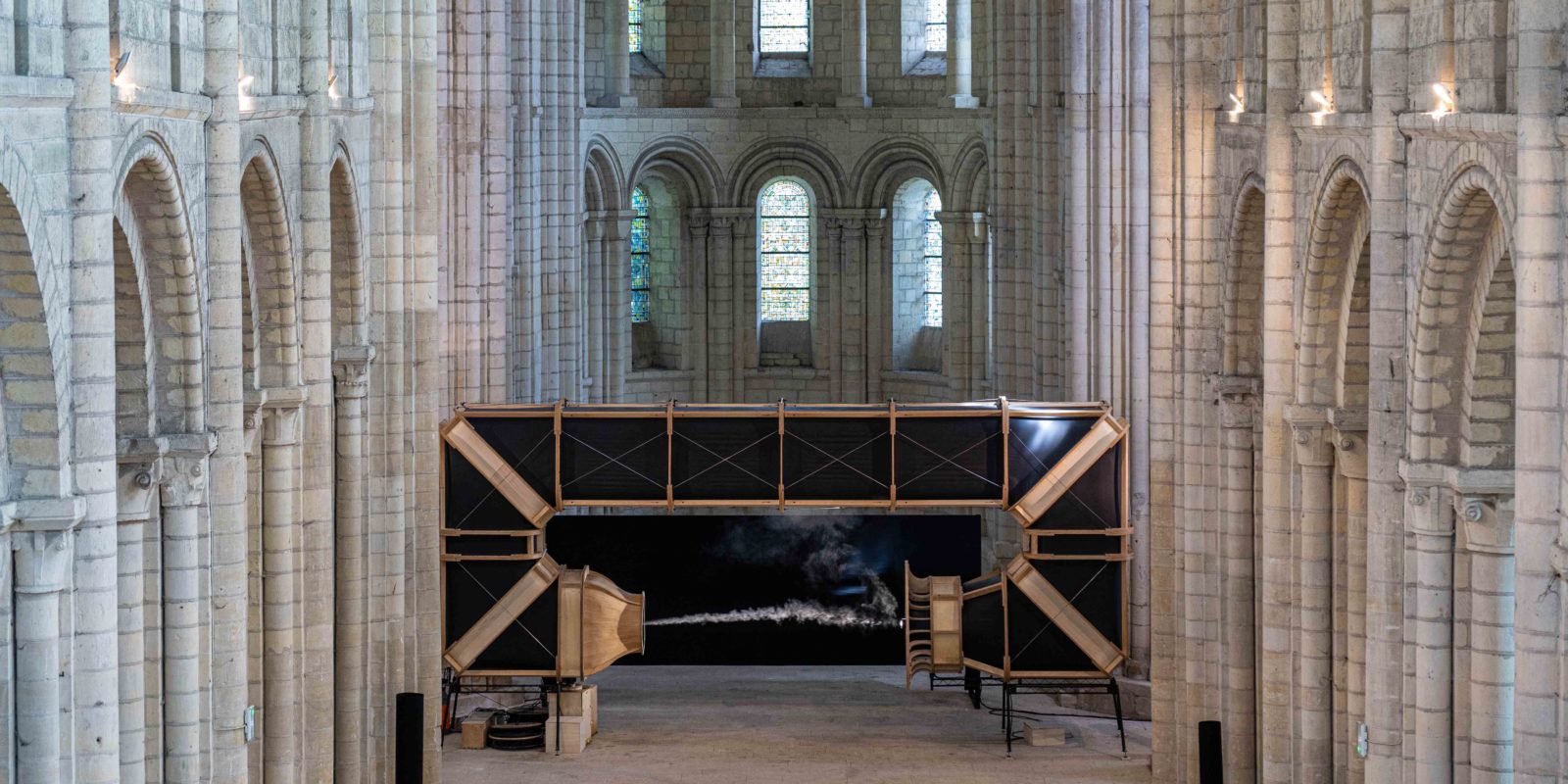 From October 6 to 9, 2022
Thursday: 1pm to 4:30pm / Friday: 1pm to 7pm / Week-end: 10am to 7pm
Soudain toujours
Soudain toujours is a monumental machine that creates an air sculpture. Based on the principle of a contemporary aerodynamic wind tunnel, the machine generates a laminar breath: a perfectly parallel air movement without turbulence. It is the "void", the 4m long cylindrical white page on which the score revealed by smoke and light will be written. Soudain toujours explores the relationship between the event and the matter, or how quantum physics puts the event back at the heart of what constitutes the WHOLE.
Soudain toujours is the story of a bigbang, of the disordering of matter. An instant before the impact, all the forces and all the matter of the universe are gathered in an infinitely small point.
Soudain Toujours is a creation of Guillaume Cousin, in co-production with Station MiR / festival ]Interstice[, Stereolux / festival Scopitone, Electroni[k] / festival Maintenant, DRAC Pays-de-la-Loire, Ville de la Roche sur Yon, CSTB-soufflerie climatique Jules Verne, compagnie l'expérience harmaat-Fabrice Lambert, Archer & Weaver, Manoeuvre – collectif de constructeur.
---
Artistic team:
Guillaume Cousin: artistic conception, construction
Clément Edouard: Sound composition, sound device design
Sylvain Aguinaga: Aerodynamic engineer at CSTB, wind tunnel design, digital prototyping
Lucie Gerbet: Head of construction
Nicolas Wierinck, Archer & Weaver : production
---
In pictures