Maintenant 2022 ‣Island of Foam – Version XX, 2022 CANCELLED
Publish on 21 September 2022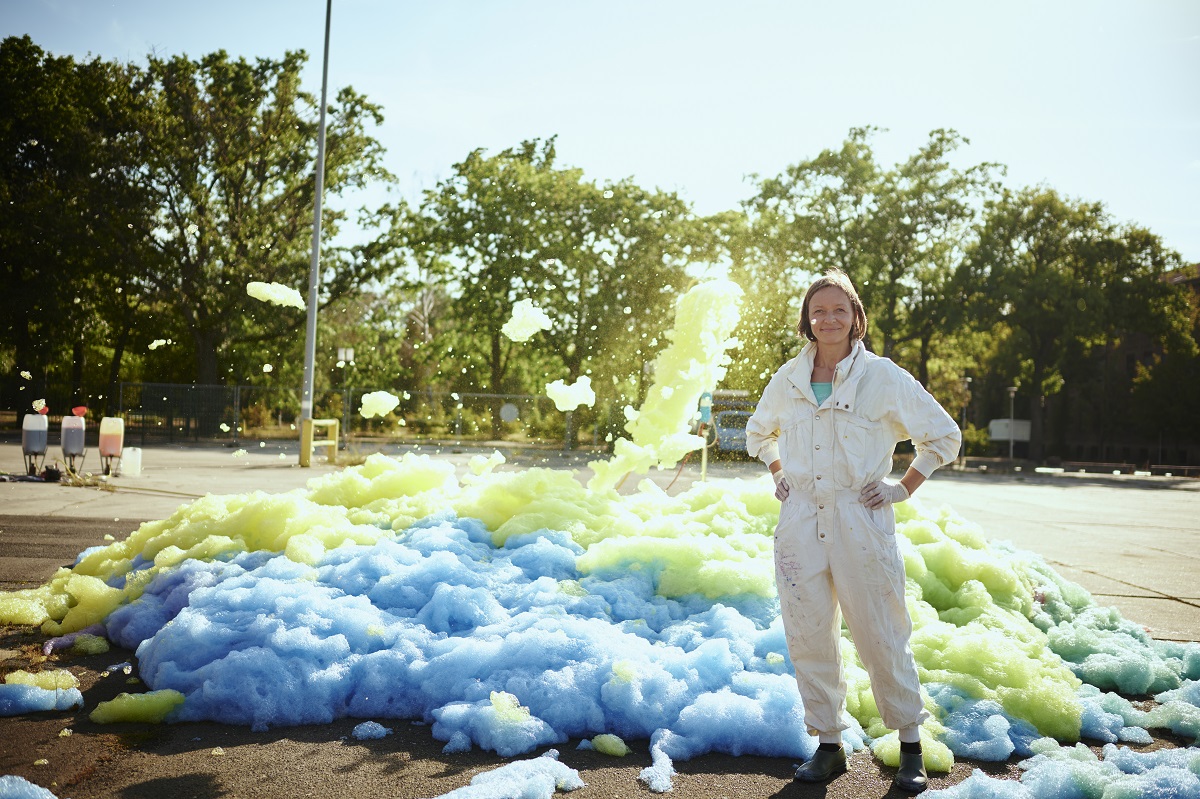 PRESS RELEASE – 22nd edition of the festival
On Sunday 9 October at 18:00 on the forecourt of the SNCF station, the performance Island of Foam – Version XX, 2022 by Stephanie Lüning was to take place. An event that Maintenant and Les Tombées de la Nuit wanted to close the festival in a federative, playful and convivial way. Unfortunately, due to the drought alert in the department of Ille-et-Vilaine, this performance could not be held.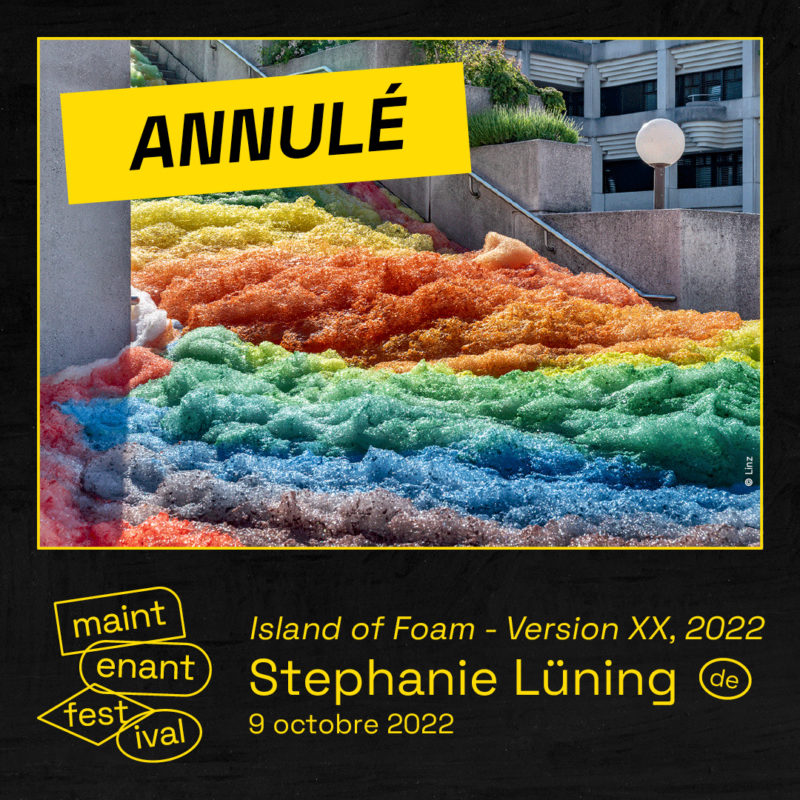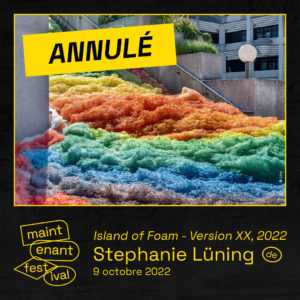 Ille-et-Vilaine has been placed on drought alert by the Prefecture. Restrictive measures are in force to limit the use of drinking water to priority uses.
Stephanie Lüning's work, 95% of which is water, is affected by these restrictions and will therefore not be able to take place during the festival.
Other experiences on Sunday 9 October:
On Sunday 9 October, 3 experiments are to be discovered in different places in
Rennes Métropole.
In addition, the exhibition route will also be accessible:
Pictures: Stephanie Lüning  © Pascal Buenning / Hybrid #1 – ↺6 © Patrick Topitschnig / Lyraei © Pieter Kers / F. Atkinson © Shelter Press / V. Azevedo © Vera Marmelo / Pulse © Lorriane Torlasco / Soudain toujours © Virgil Gemonet / Manicouagan © planet labs inc / Moutonium © Gwendal Le Flem