Faune
Adrien M & Claire B x Brest Brest Brest
Free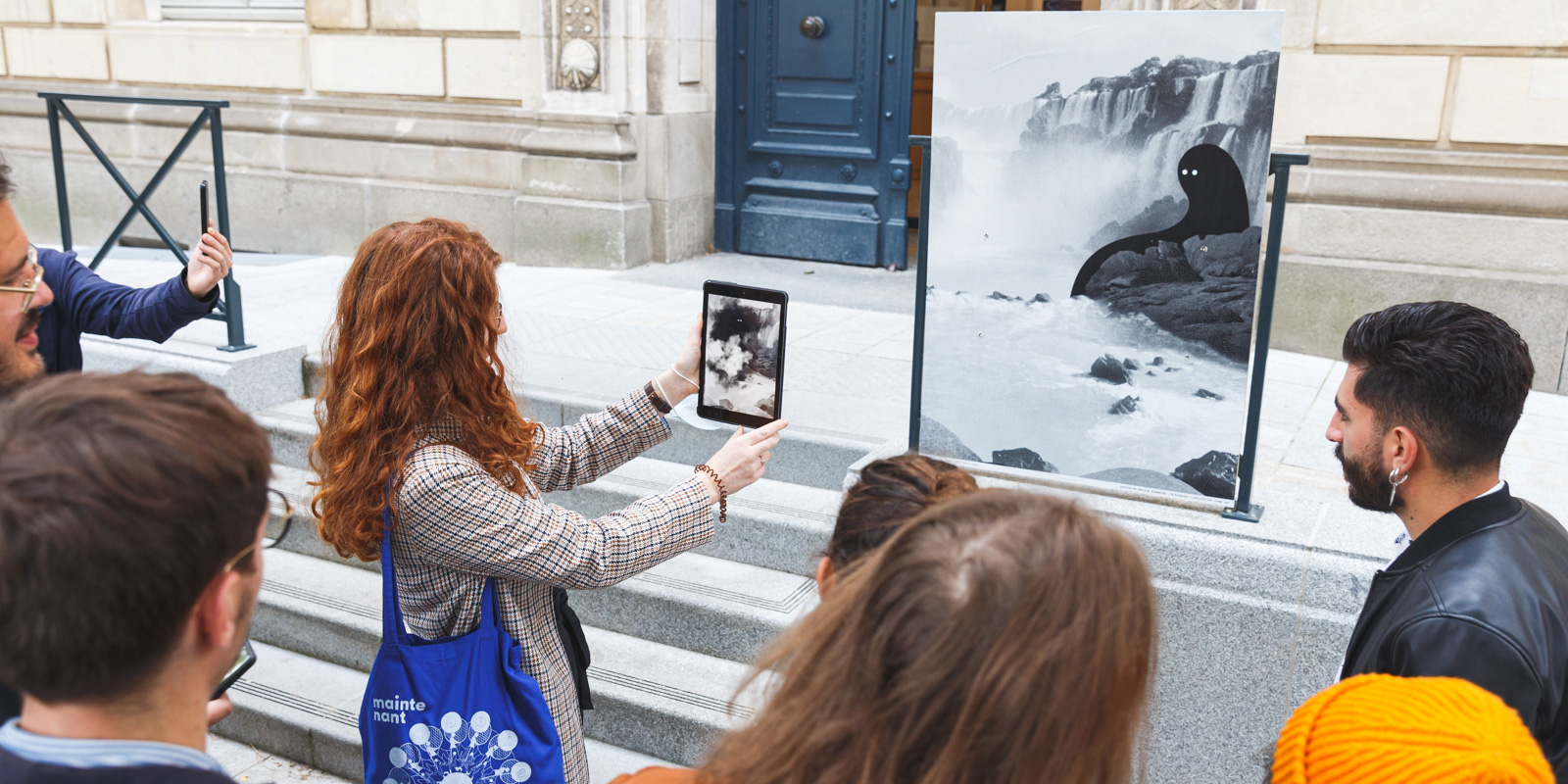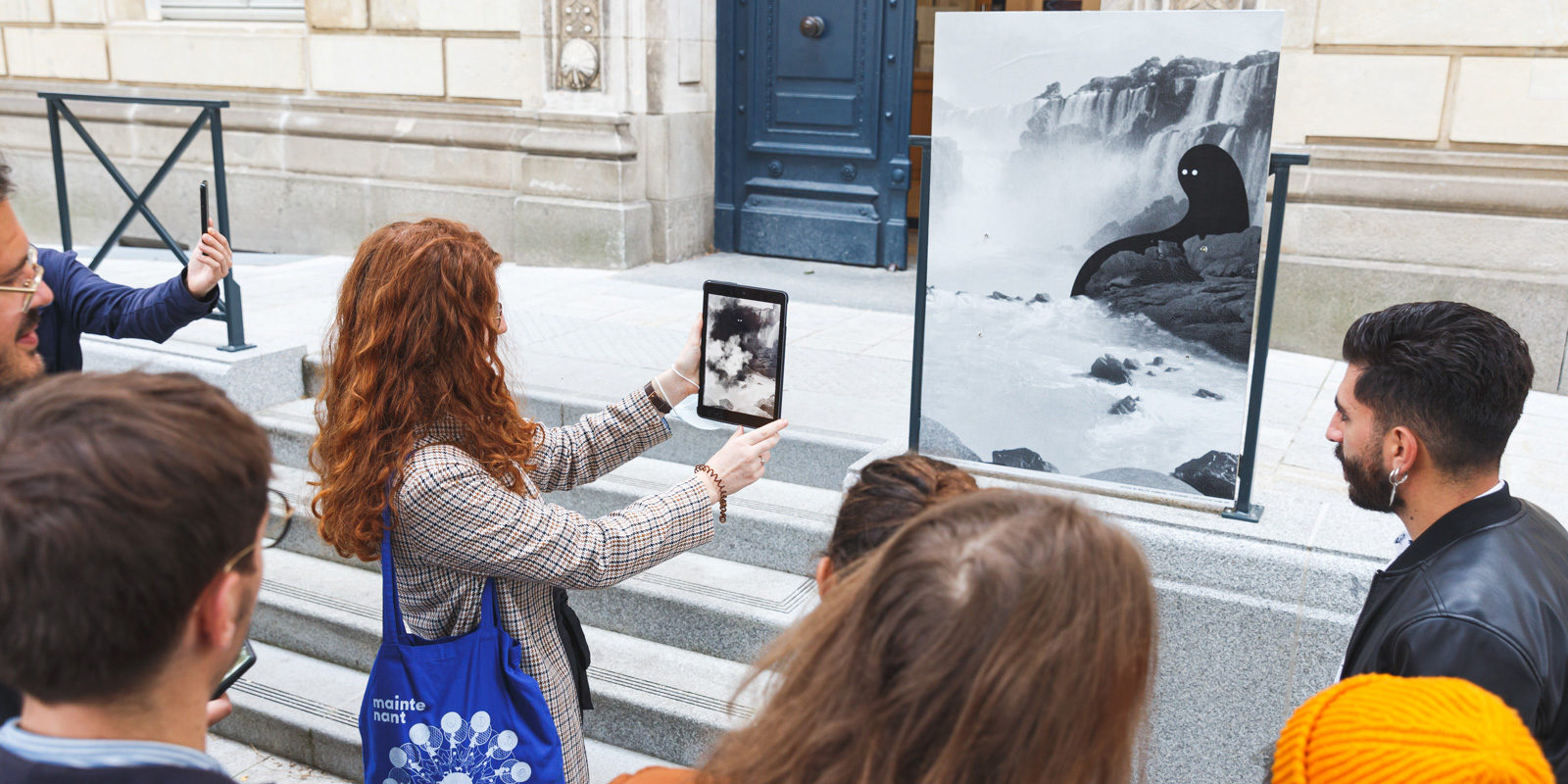 Faune is a series of large format posters to be studied with an augmented reality
application. They reveal the wildlife hiding on city walls. Hung in the public space, the posters encourage people to undertake a sort of treasure hunt, following the tracks of imaginary animals. When the posters are viewed through a screen using augmented reality, an imaginary animate being can be seen nestled in the landscape pictured on the poster. 
Held outdoors and free of charge, the installation is suitable for all audiences. It is an introduction to a poetic and Dadaist form of orienteering which gives viewers an opportunity to observe with attention our daily urban surroundings and invites wonder back into the mundane. 
The augmented reality app Faune is available on the App Store & the Play Store.
---
Faune, it's three path in partnership in Rennes
Neighborhood Cleunay / Courrouze, in partnership with the Antipode


Neighborhood Le Blosne, in partnership with Le Triangle

Neighborhood Jeanne d'Arc / Beaulieu, in partnership with the Grand Cordel MJC


From the 1st of october to the 15th of november 2021
And one path starting from the heart of the festival :


From the 1st to the 10th of October
---
This project is the result of our collaboration with the graphic designers Brest Brest Brest, whom Adrien M & Claire B invited to co-sign this project.
---
Team
Design and art direction: Claire Bardainne, Adrien Mondot, Arnaud Jarsaillon, Loris Pernoux
Computer design and development: Adrien Mondot, Rémi Engel
Sound: Brest Brest Brest
Administration: Marek Vuiton
Technical direction: Alexis Bergeron
Production and diffusion : Joanna Rieussec
Production : Delphine Teypaz, Margaux Fritsch
Mediation : Aurélia Deniot, Claire Engel, Johanna Guerreiro
Fonts: Garaje © 205TF, Flutter © Jangs Müller Type Foundry
Production
Adrien M & Claire B
Co-productions et soutiens
LUX, national scene of Valence
Fonds [SCAN] – Prefect of the region Auvergne-Rhône-Alpes and Région Auvergne-Rhône-Alpes
With the participation of the DICRéAM – National Center for cinema and animated image.
Cie Adrien M & Claire B is under convention by the DRAC Auvergne-Rhône-Alpes, the Region Auvergne-Rhône-Alpes and supported by the city of Lyon
© Pictures : Adrien M & Claire B, Brest Brest Brest